MFPI 30th Federation Climb: Mts. Dulang-Dulang and Kitanglad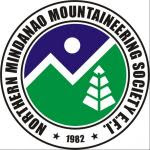 The Northern Mindanao Mountaineering Society (NORMMS) Ecological Foundation Incorporated will be hosting the 30th MFPI National Congress and Climb on April 16-19, 2009 in the beautiful province of Bukidnon. This has been announced last month through the MFPI mailing lists and websites.
The Fed climb – the 30th of its kind – follows a list of illustrious destinations that have historically heralded the discovery and popularization of the host mountains (see the list of Fed climbs). For this climb, the focus will be on the famed Kitanglad Mountain Range, in particular Mts. Dulang-Dulang and Kitanglad – the second and fourth highest mountains in the Philippines, respectively. The list of major activities are as follows:
1. Mt. Kitanglad – Mt. Dulangdulang Traverse
2. Mt. Dulangdulang – Dalwangan
3. Mt. Kitanglad (Backtrail)
4. Basic Mountaineering Course (MFPI Affiliated)
Of course, the D2K traverse is a very prestigious climb nowadays and for those who haven't tried it yet, this may be a very good opportunity. I think though that the NORMMS is planning to do it the other way around, i.e. a KD2 traverse. THe Dulang-Dulang – Dalwangan Route, although not as exciting as the D2K, would still feature the famed forests of D2.
Limited slots only (maximum of 5 members per group/route; 50 in all for each climb). Priority is also given to all active MFPI affiliated clubs. Registration fee is P700 (P650 until January 31). To reserve or register, contact Danny Ucang at +639193659212 or Fam Villanueva at +639275107945 or +639226199430. For more information on the Fed climb, visit the NORMMS website.