Hiking in Western Visayas (Region VI)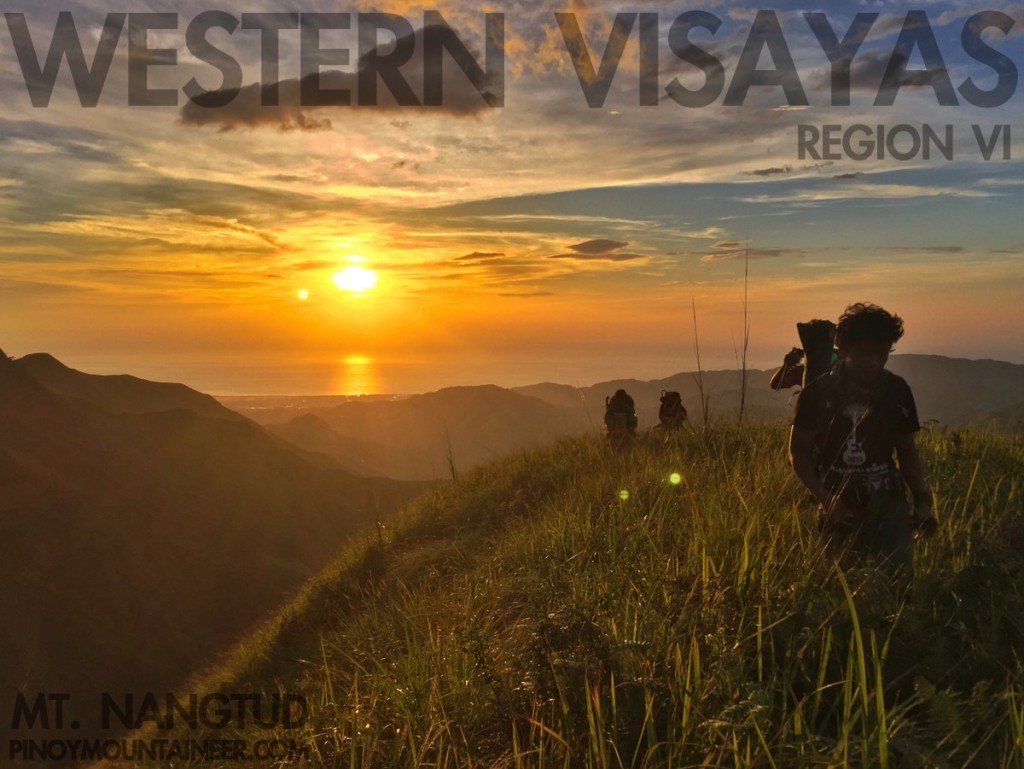 MOUNTAIN INDEX
Balaan Bukid: Guimaras / 170m
Mt. Baloy Dako: Antique / 1981m
Mt. Madjaas: Antique / 2113m (highest)
Mt. Manaphag: Iloilo / 606m
Mt. Nangtud: Antique / 2073m
Mt. Napulak: Iloilo / 1200m
Regional correspondent: Vacant 
DESCRIPTION
Western Visayas (Region VI) includes the entirety of Panay Island and its four provinces: Antique, Aklan, Iloilo, and Capiz, plus the adjacent island of Guimaras.
Hiking in Western Visayas is mainly concentrated on the mountain range in Western Panay island, from Mt. Madjaas down to Mt. Napulak. However, there are also pockets of low-level mountains in the northwest of Aklan as well as in Iloilo.
COVERAGE UPDATES
PinoyMountaineer will try to document more of the mountains of Igbaras as well as the many peaks in Panay's main mountain range (i.e. Mt. Baloy Dako).