Hiking in Ilocos Region (Region I)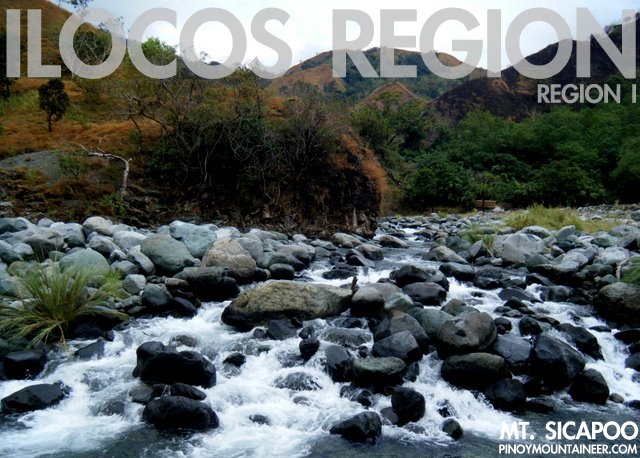 MOUNTAIN INDEX
Mt. Palemlem: Ilocos Norte / 1271m
Mt. Sicapoo: Ilocos Norte / 2354m
Mts. Simagaysay-Tumarid Traverse: Ilocos Norte / 1560m
Tirad Pass/Traverse – Sagada: Ilocos Sur / 1700+m
Tirad Peak: Ilocos Sur / 1388m
Regional correspondent: Agnes Pinzon (honorary) 
DESCRIPTION
Ilocos Region underwent a "hiking renaissance" through the efforts of Agnes and Archie Pinzon and the One Degree Mountaineering Group based in Laoag, with whom PinoyMountaineer.com collaborated to feature various mountains in the region, most notably Mt. Sicapoo. The legacy of this effort can still be seen in the Invitation to Ilocos series that Agnes Pinzon authored.
The Cordillera Range actually extends all the way to Adams, Ilocos Norte, hence this region is full of possibilities. On the other hand there is also a sense of history with Tirad Pass, home of the famed battle.
COVERAGE UPDATES
PinoyMountaineer will seek to document more of the Ilocos Norte mountains, building up on the early attempts of One Degree Mountaineering Group.