Hiking in the Philippines: Frequently-asked Questions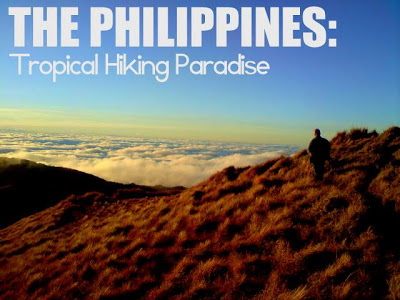 Why climb in the Philippines?
The Philippines has so many unique destinations to offer for all hiking enthusiasts! As a tropical country blessed with some of the greatest biodiversity in the world, the flora and fauna of our jungles and deep forests are sure to amaze visitors. Entire forests covered in moss, and pristine mountains with yet-unnamed species of pitcher plants and orchids, are just some of the options in our repertoire of destinations. In one mountain, you can actually go up from humid, tropical to arid, temperate forests – another sign of the diversity the Philippine mountains can offer.
As part of the Pacific Ring of Fire, we also have some impressive, world-famous volcanoes to scale. Mt. Pinatubo – source of the most powerful eruption of the 20th century – now has a beautiful crater lake that's one of our most popular day trek destinations. Taal Volcano has a lake within an island within a lake within an island, another fascinating destination just near Manila. We also have Mayon Volcano, whose perfect cone is a tropical rival to that of Mt. Fuji. More challenging volcanoes include Mt. Kanlaon and Mt. Apo. In these volcanoes, sometimes there are hot springs that serve as the ultimate reward after a trek.
With 7,017 islands, the Philippines offers island peaks which offer breathtaking views of the sea. Land-and-sea adventures are also possible. Di'nem Island requires a 50-meter swim in open ocean before starting a sea. Other treks such as Mt. Hibok-Hibok would end in some of the country's best beaches, or some of the world's best diving and snorkeling sites.
Finally, the geographic diversity of the Philippines has also led to its very rich and varied culture. Go up the Cordilleras in Northern Luzon and interact with the countless friendly mountain tribes, some of which helped carved the Ifugao Rice Terraces – a World Heritage Site hailed as the "Eighth Wonder of the World". Interestingly, some treks such as Mt. Napulauan and Amuyao have these 'stairways to the heaven' as part of the trail!
What does the hiking scene in the Philippines look like?
Historically, hikers have usually banded together to form clubs with varying degrees of organization, ranging from the most established ones offering Basic Mountaineering Courses and engaging in environmental advocacies to loose clique of friends called barkadas. However, an emerging trend for the past several years is free climbing as individuals or small groups.
Hiking, tramping, trekking, and mountain climbing are known collectively as mountaineering in the Philippines and the term mountaineer is used for anyone who climbs mountains as a recreation.
Although there are a few families who climb together, children in the outdoors is a phenomenon that has yet to catch up with many people. However, many trails are friendly for children.
Is it safe to climb in the Philippines?
Contrary to some news reports, it is very safe to climb in most parts of the Philippines, for locals and foreigners alike. Insurgency in the country is largely confined to the southwestern part of the southern part of the Southern island of Mindanao – this is a very small part of the country and there are no mountain destinations there. All of the destinations featured in the website are safe, unless mentioned otherwise.
Do I need a guide or a permit to trek?
In many instances, we recommend a guide especially for first-timers and foreign visitors. Although Filipinos are very friendly and language is not a problem (over 90% of Filipinos can understand some English), some of the trails can be confusing (because some are actually used by locals for hunting etc.). Moreover, there's a dearth of readily-available topographic maps for the mountains. Hence, guides are recommended.
As for permits, only a few mountains would actually require a permit (Mt. Kanlaon, Mt. Apo, Mt. Banahaw). Whether a permit is needed, and instructions to secure them, are usually written in their individual pages in the website.
I wish to join a local hiking club in one of their treks. Can this be arranged?
I'm planning to stay longer in the Philippines. Is there any hiking club or groups with regular climbs that you can recommend?
The Manila International Hiking Club is part of PinoyMountaineer.com's initiatives to promote hiking in the Philippines, and this will cater to expats. Contact info@pinoymountaineer.com for more details.
I would like to have a guided trip to take care of logistics and thee trip itself. Are their outfitters or adventure trek companies that you can recommend?
You can also email us (info@pinoymountaineer.com) for more inquiries. We can recommend trusted individuals, groups, and companies to suit your preferred itinerary.
I am a beginner and want to try hiking. How do I go about it?
You can join a hiking club. We can also organize guided dayhikes that can serve as your introduction to hiking. Private begin at P1,500/person for a minimum of 10 persons. Again, please email info@pinoymountaineer.com.
What are the most highly recommended treks?
Our recommendations would depend on your field of interest (volcanoes, forests), your fitness level, and duration of stay in the Philippines.
Recommended dayhikes from Manila: Mt. Pinatubo Crater Lake, Taal Volcano, Mt. Makiling, Mt. Batulao, Mt. Maculot, and Pico de Loro
Recommended multi-day treks: Mt. Apo, Mt. Pulag, Mt. Kanlaon, Mt. Amuyao, Mt. Napulauan, Mt. Ugo, Mt. Isarog
Best tropical forests: Mt. Talinis, Mt. Kanlaon, Mt. Napulauan, Mt. Makiling
Best island peaks: Mt. Guiting-Guiting, Mt. Hibok-Hibok, Mt. Iraya,
Best cultural interaction: Cordillera mountains: Mt. Pulag, Mt. Amuyao, Mt. Ugo, Bakun Trio, Mt. Timbac
Best volcanoes: Mt. Kanlaon, Mt. Pinatubo, Taal Volcano, Mt. Mayon
How are mountains classified in the Philippines?
The Difficulty scale used for classifying Philippine mountains can be found in
this link
– it is a scale with 9 as the most difficult. Mountains that fall under this highest level include Mt. Guiting-Guiting, Mt. Halcon, and Mt. Mantalingajan.
Where can I rent a tent and other hiking equipment?
Unfortunately there is no organized tent rental service in the Philippines at the moment. However, in some destinations such as Mt. Pulag, you can rent a tent at the trailhead.
Where can I buy gear in the Philippines?
What is PinoyMountaineer?
PinoyMountaineer is a website dedicated to promote Philippine mountains. It is not a club, although sometimes we organize expeditions both local and regional. It was founded in 2007 with the initiative of Ivan Henares, a popular travel blogger also based in the Philippines.
How can I connect with PinoyMountaineer?
Gideon Lasco, the blogger, welcomes correspondences, and you can contact him at gideon@pinoymountaineer.com. You can also visit the
PinoyMountaineer page on Facebook
.