Hiking in the Philippines during the pandemic: Guidance for mountaineers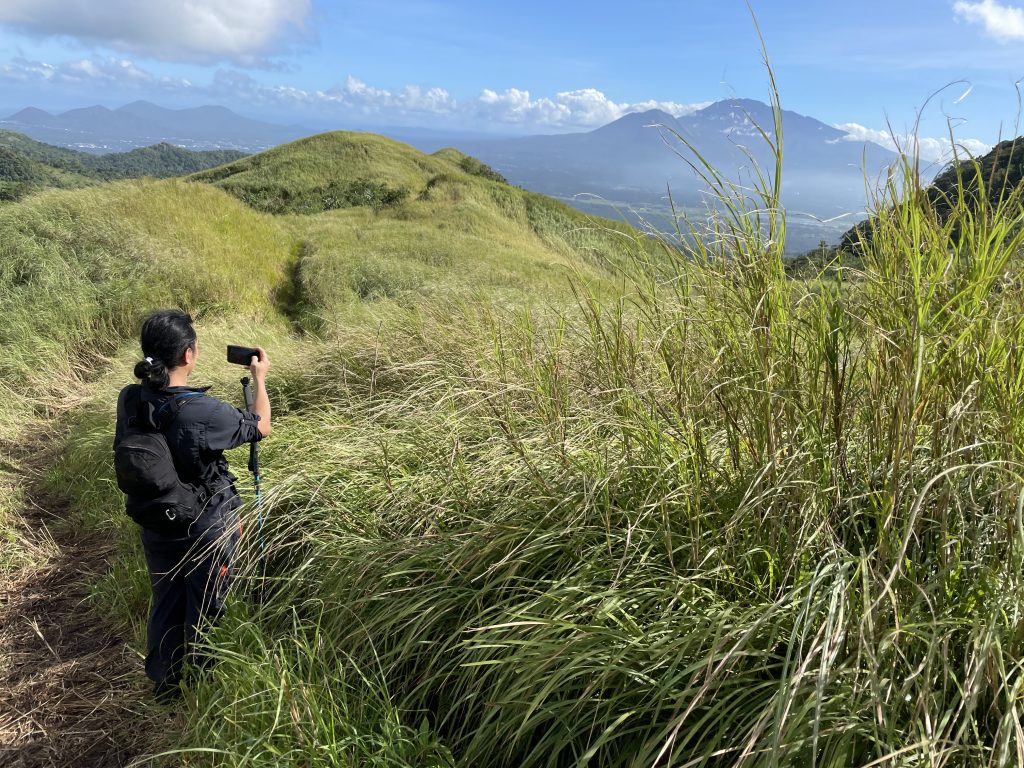 Happy New Year, everyone! 2020 was very challenging for all of us and this site has been inactive since the start of the pandemic: Personally I found it challenging to write about something that I am unable to do, which is to go on a hike. However, this year promises to be better, and trails are opening up, so it is an opportune time to write something again especially in response to questions about hiking in the Philippines during the pandemic.
Some mountains are already 'open' – but given the fast-evolving situation we are opting not to post about them at the moment. Instead, here are some pointers when considering to hike:
1. Theoretically, going outdoors is one of the safest things to do during a pandemic. As far as COVID-19 is concerned, air circulation and ventilation are guaranteed in the mountains, physical distancing is very easy to do, and the physical and mental health benefits of hiking can help people feel better, and be in better shape, at at time of relative physical inactivity. All over the world, governments encourage their citizens to maintain a healthy lifestyle and are acknowledging the need to keep venues for such open – and these include hiking trails.
2. In practice, however, some protocols need to be observed. While the mountains itself are safe, getting there while practicing health protocols may be difficult (especially in shared or public transportation). Moreover, there will be logistical challenges including fulfilling newly-established (and rapidly-changing) requirements, not to mention community attitudes regarding visitors, which can include (understandable) suspicion. Beyond checkpoints and province-specific entry regulations,  LGUs and barangays may not be ready yet to accept visitors. Then as now, it is very important to adhere to government rules as any infarctions will reflect on the hiking community as a whole.
3. Do not hike if you have COVID-19 symptoms or exposure. If you have COVID-19 symptoms like fever or cough – or have been potentially exposed to someone with COVID-19, do not put yourself and others at risk – stay at home and wait for your symptoms to subside and your quarantine period to end.
4. It's best to go local. In terms of all the practicalities and formalities, the best thing to do is to climb and explore mountains in your hometown, home province, or home region – there are plenty of mountains all over the country, and some LGUs have restricted access to their mountains to people within their jurisdiction. If you have access to a mountain that is currently restricted to the general public, exercise discretion in posting about it.
5. Climb in small groups, but even then, practice physical distancing and mask wearing. Having a small group will reduce COVID-19 risks both in terms of the logistics and the hike itself. Practice physical distancing throughout the hike, and wear a mask if it not possible to do so. It is also advisable to wear a mask while passing through communities or being in the jump off.
6. Practice health protocols even if the locals don't. In rural communities many people don't really wear masks or practice physical distancing but it is always wise to do so – and to encourage your guide to do the same, especially since they may encounter various groups throughout each week.
7. Organizers should comply with and insist on health protocols. Organizing a hike and gathering people from different households carries much more risk that hiking with one's close contacts, and this risk is multiplied if organizers and participants alike don't follow basic protocols like distancing and mask wearing especially in campsites, vans/transport. It is the organizers' duty to insist that these rules are followed.
8. LNT principles apply to PPEs! Dispose of your face masks properly – don't leave them on the trails where they are both environmental and health hazards.
9. Respect people's decisions whether to hike or not. Some people are still not comfortable with the idea of going out, which is okay, while others want to hike. Both online and offline, we should refrain from judging people's decisions as long as they do not violate health protocols.
Hopefully the situation will improve soon, but in the meantime, I wish everyone good health – and look forward to seeing you on the trails!