Short essay: Reflections on a lonely tree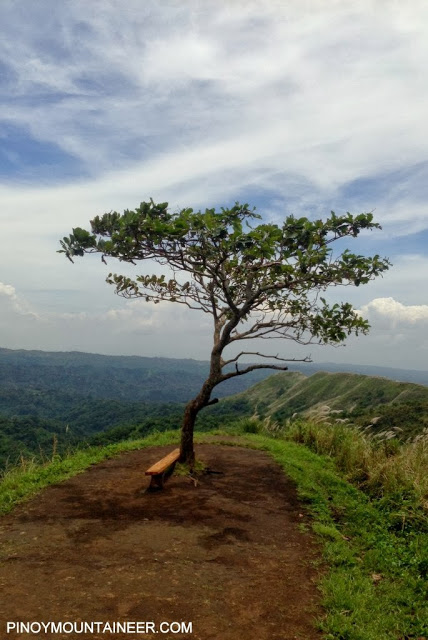 by Gideon Lasco
A single tree communicates to us more directly than a multitude in a forest, perhaps because we are brought to the fundamentals of its beauty and character. Its individuality allows us to see its majesty from different points of view: its vigorous trunk, the unique configuration of branches, the crowning glory of its leaves.
As humans caught in the ever-flowing river of life, we yearn for constancy, and we are assured when we see the same tree again. Seasons change; the mountain turns from green to brown, and back to green again. We have fleeting encounters with the birds and wild animals, but they we can never see them in the same spot twice. For animals and humans, movement is a sign of life. But not so for trees, for which it is stability that is the hallmark of a life well lived. Left in peace, many trees possess a longevity, an "always-thereness" that for us is a comforting presence.
On the other hand, we can also see in an isolated tree its fragility. When the wind blows, it perturbs ever so slightly. Its leaves rustle – the sound of refreshment in a hot summer's day. But this motion makes us realise that trees can be moved. Strong enough winds can uproot a tree, but with its deep roots it at least has a fighting chance. More ominous is the fact that the bare tree is defenceless against a chainsaw.
***
When I think of solitary trees, the one in Mt. Batulao's Old Trail or the one in Mt. Pulag come to mind. Surely, many outdoor lovers, myself included, will not allow these beautiful trees to be destroyed. They have become friends to us even in their silence: not just a mute witness but a companion to our adventures and to our growth as mountaineers and men. May they live forever!
This brings me to my final thought. If a single tree is worth protecting, what more an entire forest, and what more an entire country of forests?
We have much work to do.
Los Baños, Laguna
February 9, 2015