Photoessay: Memories of my 1973 Mt. Pulag hike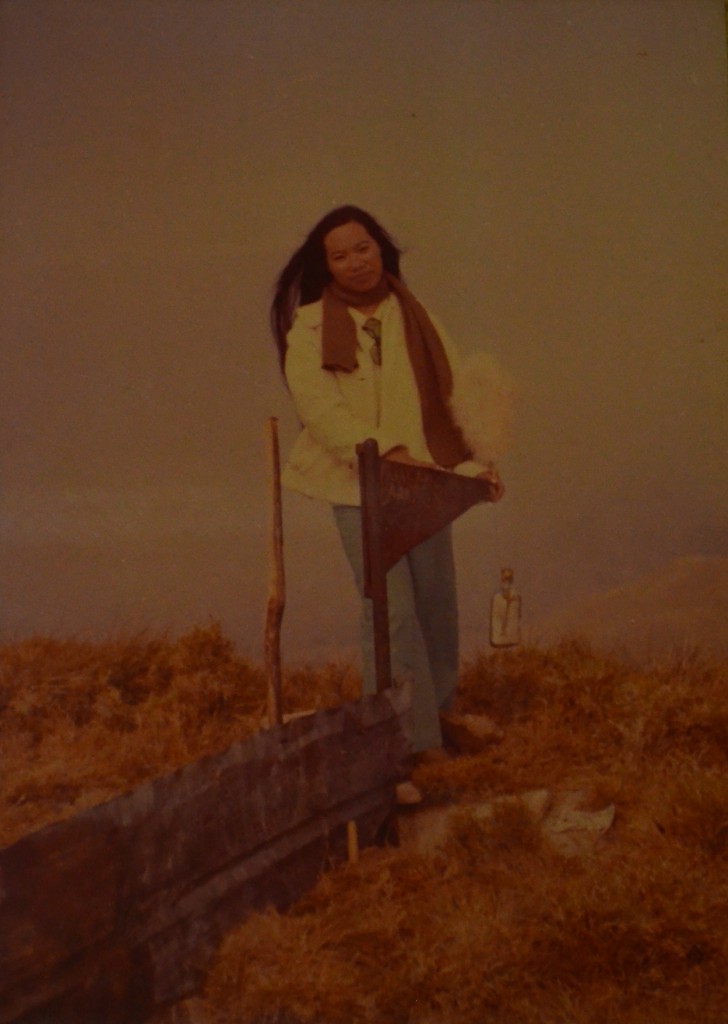 by Vicky LeaÑo
Blogger's note: In March 22-24,1973, five law students from the Baguio Colleges Foundation (Agapito "Pete" Laoagan, Jr., Prudencio "Jun" Mejia, Jr., Rolando "Lando" Arriola, Evelyn "Lyn" Babsaay, and Victoria "Vikki" LeaÑo) climbed Mt. Pulag via the now-defunct Ellet-Abukot-Babadak Route. 43 years later, Vicky Leano, through the efforts of her daughter Onaya Longid, has furnished a rare account of this hike in this very special feature.
Just looking at the Mt. Pulag summit from the town gave us no worries, but deep inside we craved to meet the mount's challenge.  Whatever lay ahead and beyond we never dared speculate. It seemed that the summit was just within our grasp, and we said to ourselves we could make it.  We did make it and our experiences atop were proofs!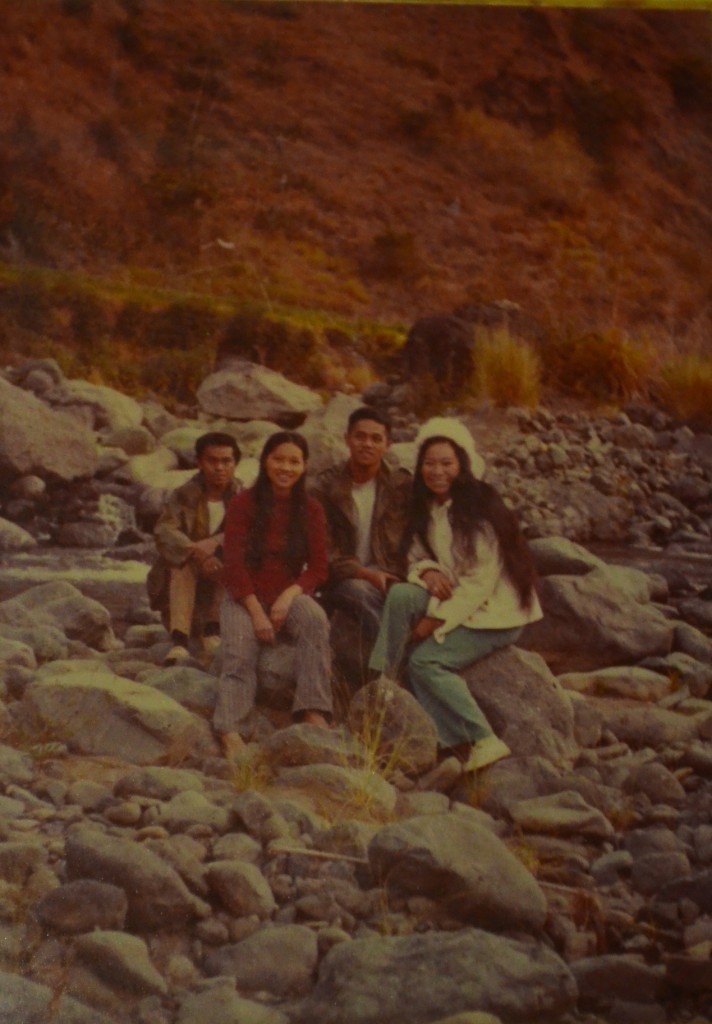 Pulagmania was starting to have its effects on us during our descent from Kabayan to El-let.  From El-let to Abukot, Pulag's challenge was answered by our efforts to climb it. But during the hike itself, we were preoccupied not by the summit, but by thirst! Talking of water, the vital speech of the day was a three-word statement, "Tubig, pare ko!"  The vital reply to it was, "Tatlong lagok lang pare ko, mauubusan na tayo!"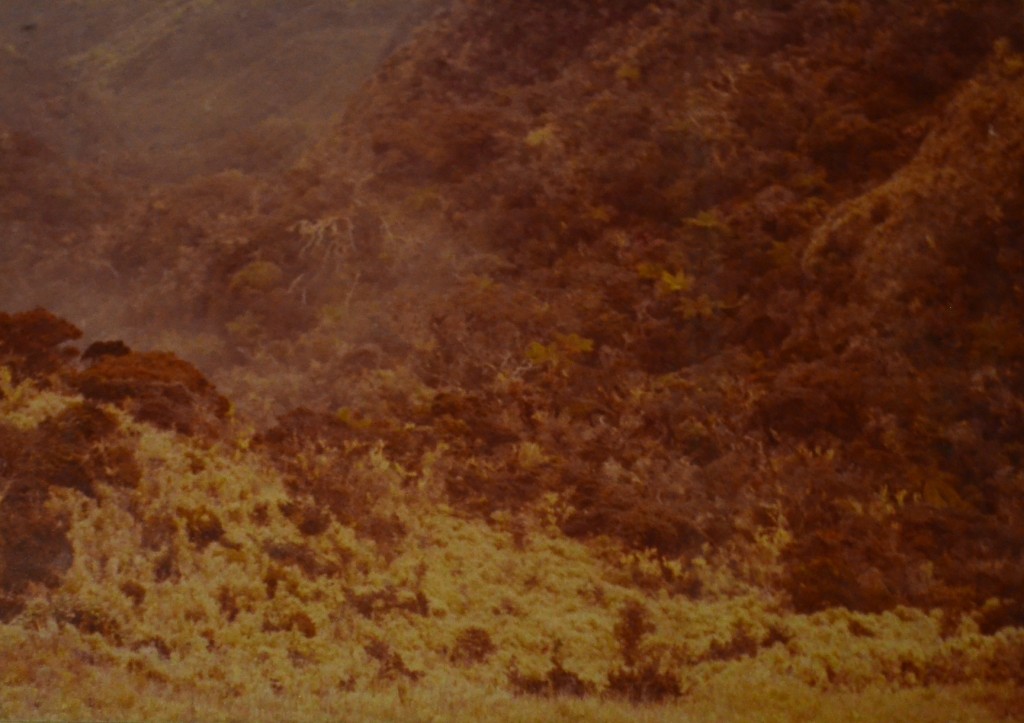 Lando, the best marcher of us all, tickled my ears with lots of comments about the weather, the trail, his legs, etc., with added grimaces of effortless dismay, a la Steve McQueen (as Jun put it).  He did make a good job though, of carrying on 'til the summit.  I thought all the while he'd flop down and say, "Let's go back," which nobody dared do anyway.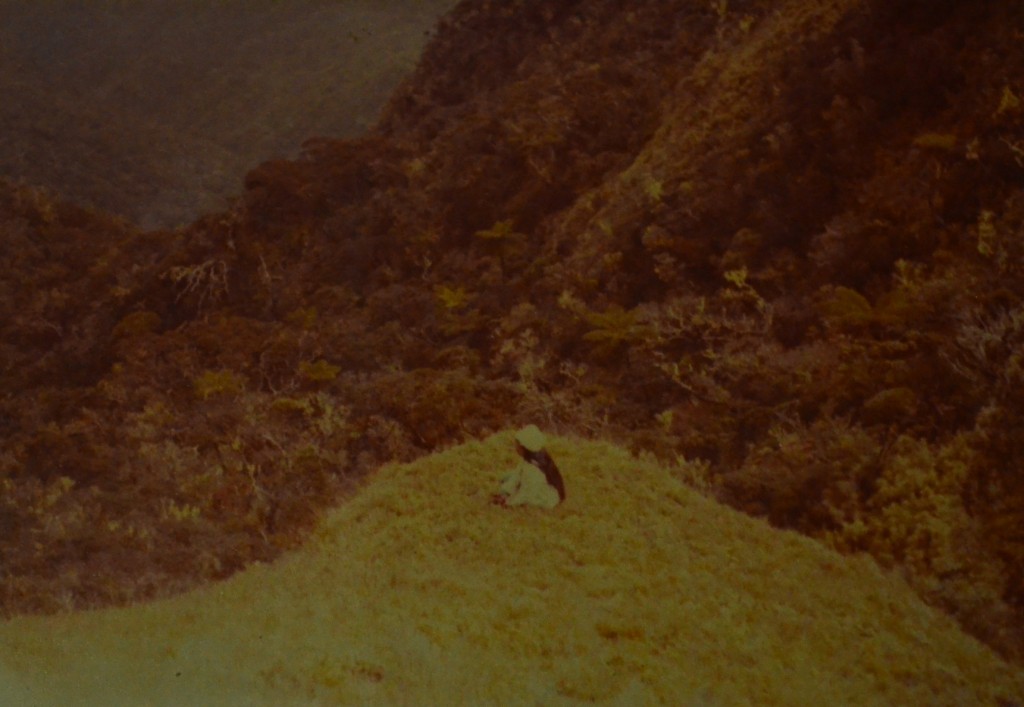 All along the way, the tallest, biggest and strongest of us, Pete, never succumbed to dismay at the sight of the almost impossible distance of the summit, which was our main goal.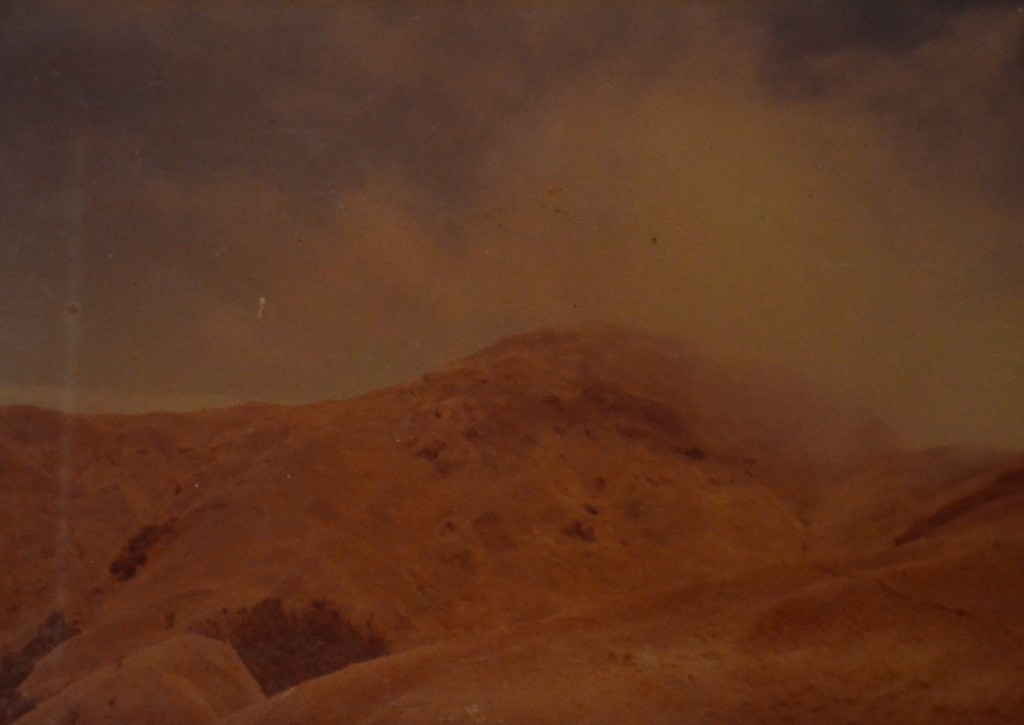 Here and there, Jun would put on a smile and say. "I'll reserve my triumphant smile when we get there."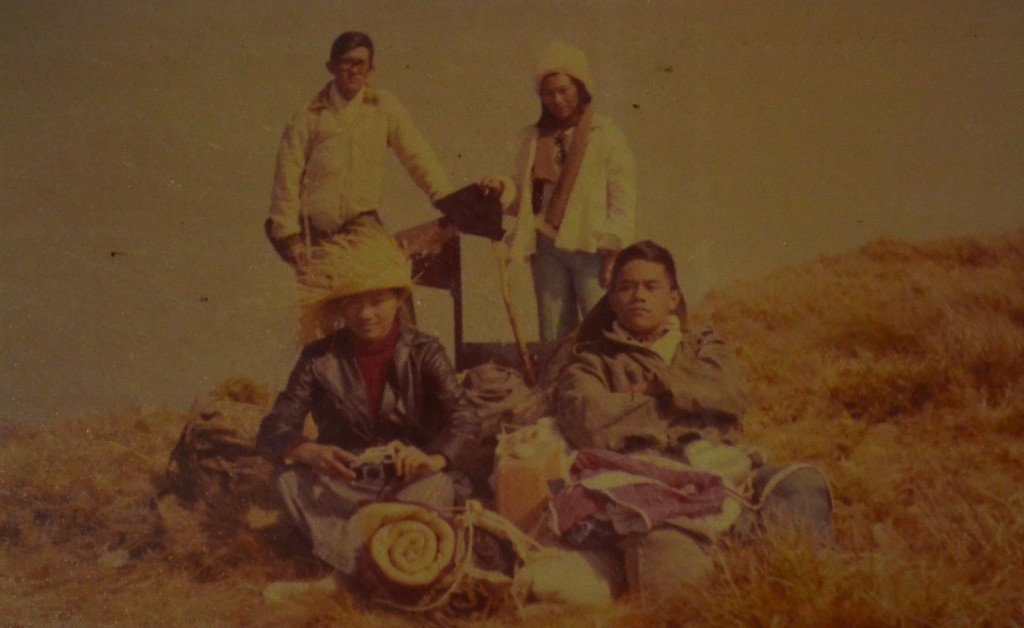 We reached the summit 3:10 p.m., March 24, 1973, with the biting cold around us.  What a relief and what an achievement.  Then and there we questioned ourselves why we were there.  It was simply "kalokohan".  Come to think of it, the venture was purposeless, but we did give our objective views about it.  Jun was ready for his triumphant smile when I took the first snapshots in black-and-white.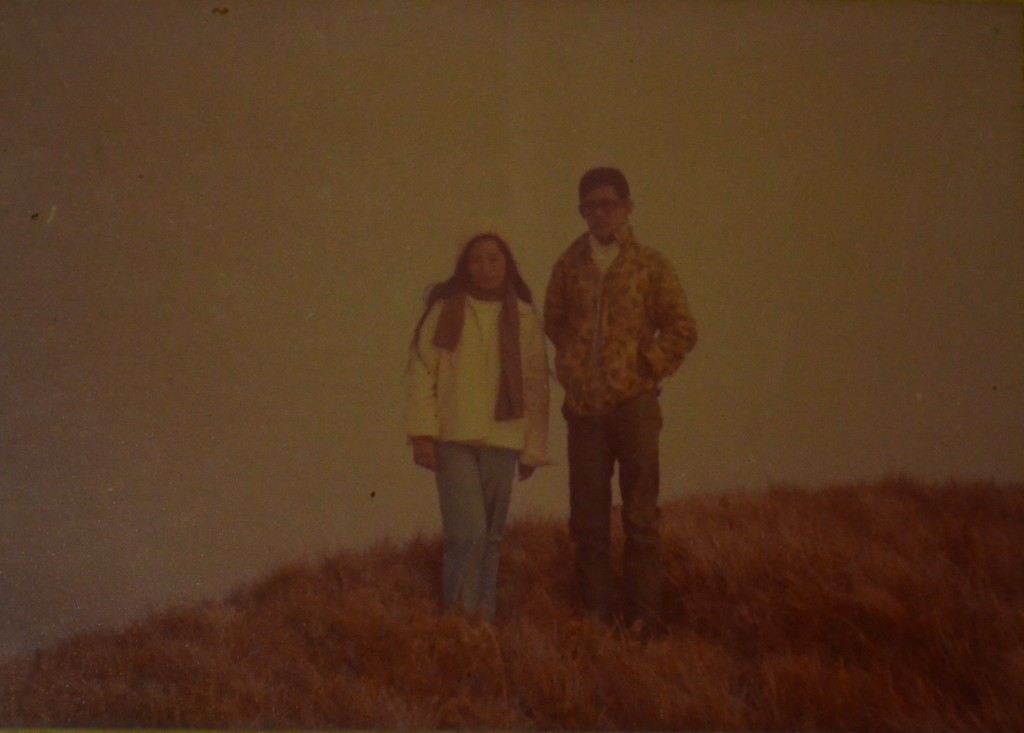 I could hardly forget our different reactions to the cold morning atmosphere.  It all started when we planned to start the day with a series of picture-takings at the summit.  Pete, of all people, was the most enthusiastic subject of the cameras.  all he cared for were pictures taken of him atop Mt. Pulag, with the metal flag swaying in all directions as foreground.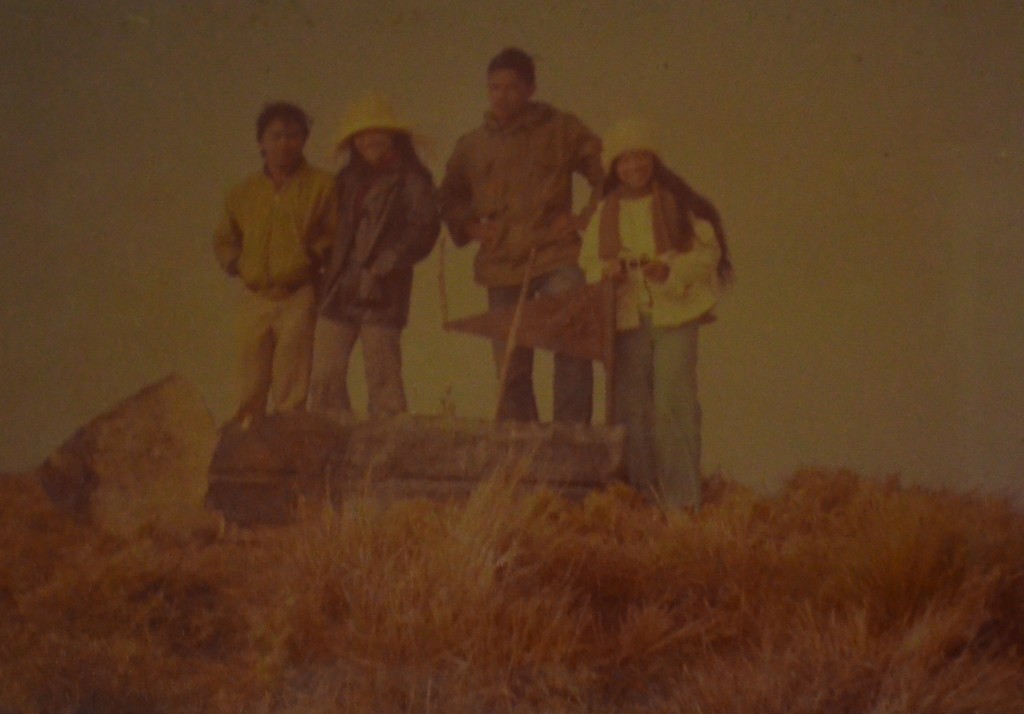 Of much attention was the flat wine bottle suspended at the tip of the metal flag, which contained pieces of paper of which were written the names of those who came ahead.  Prominently seen was the piece of cheese carton on which we had our names written down.
***
JUST AS MEMORABLE as the summit was the camping and all the mini-adventures that went with it. Pete helped Lando and Lyn with the fire.  It was Lyn's turn to be the cook.  Using our empty fruit juice can for a pot, she cooked an indescribable supper for us, which was dubbed as a rare one.  Jun exclaimed, "It is the kind of cooking that tickles my palate!" Never mind, we consoled her, it was palatable enough to eat, what with the hunger we felt.  We could not choose, could we?  Hunger knows no law.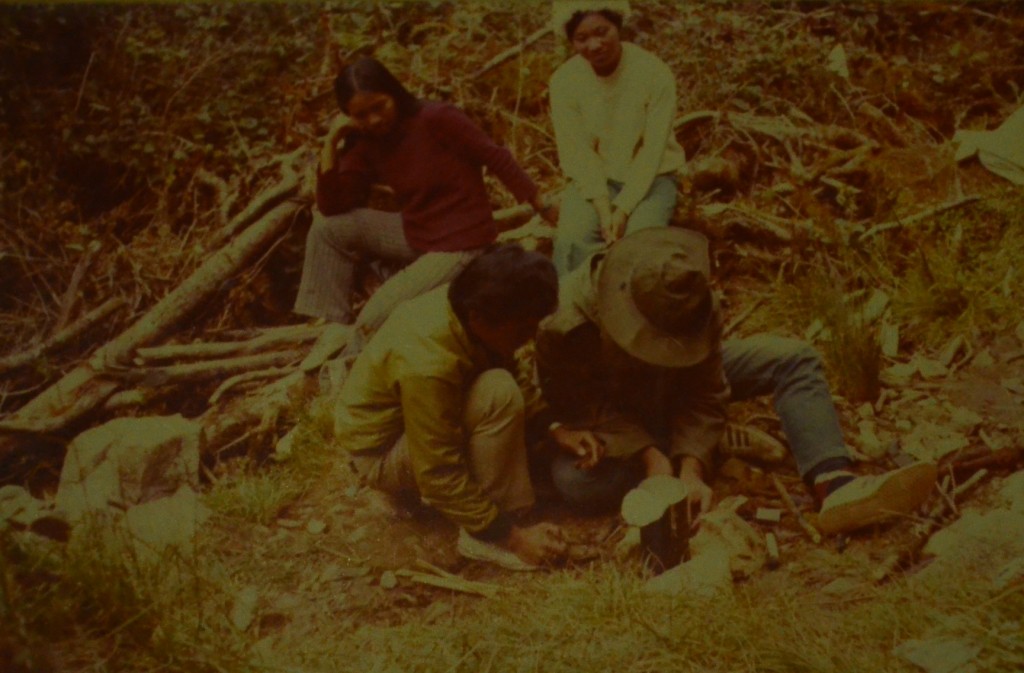 Pete, Jun, and I ran down the east side of the hill where there was heavy jungle growth, in quest of firewood and precious, all too precious, W-A-T-E-R.  In the process, Jun got stuck into believing that the spreading branches of a dead tree beyond were little streams of water.  Pete tried to convince him that that was a mirage of water in the forest.  Jun couldn't be convinced–almost.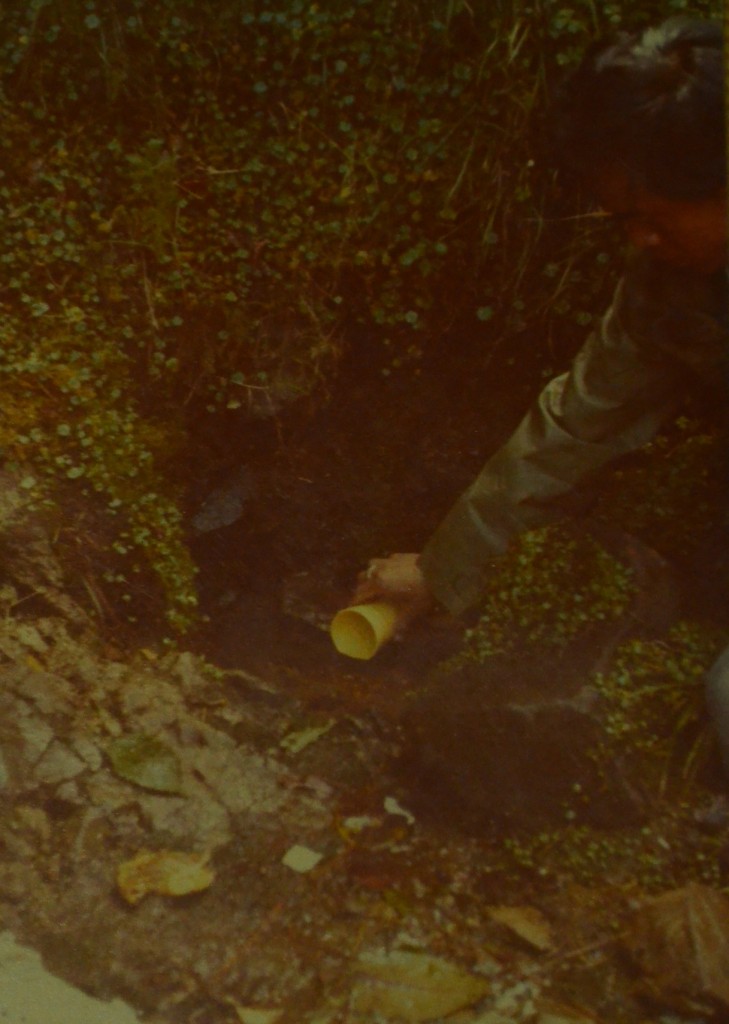 While I waited for them I was fascinated by the natural beauty of the forest and I pondered at the mystery behind such beauty and of existing wildlife.  All of a sudden, I found myself captive to the enchanting beauty of the forest and its wonderful foliage.  I thought all the while that if I were a painter, I would have captured its beauty on canvas and brush.  The panoramic view of the mountain gave me afeeling of peace and serenity, accompanied by wonder of a lurking mystery in its bosom.
We paused for a while and satisfied our aesthetic thirst with the natural beauty, grandeur and mystery of the surrounding terrain at the summit of Mt. Pulag.  The valley down could be seen, colored in dark green, almost covered by mist.  Then and there we were at the disposal of the chilly winds.
The downhill hike was easier and we descended almost nonstop 'til we reached the only water source along the way.  This time, Lando and Pete were the alternating cooks.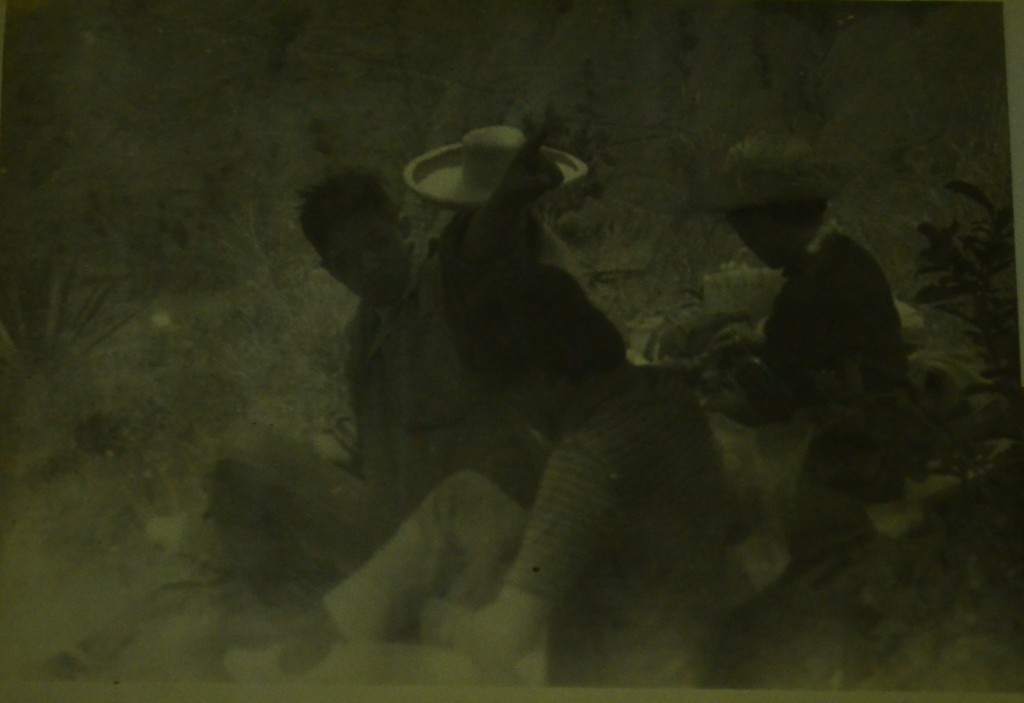 Jun adeptly handled the situation of tension by starting to lecture on cleanliness.  He preached to us from his "bible" of military jungle operations, and made us aware we had added precautions to undertake on our next venture.  One suggestion from Jun I'll never forget was about perfume and getting lost.  "If you think you are lost in the forest, apply perfume."  Nobody knows what creatures will follow your trail.
A big surprise awaited us when we reached the town.  Mayor Octaviano Aroco met us and invited us for a morning merienda which was more than a merienda.  It was a good, hearty breakfast.  We were most honored!