Hiking matters #599: Yarigatake to Hotakadake Traverse Day 2 – Daikiretto (大キレット)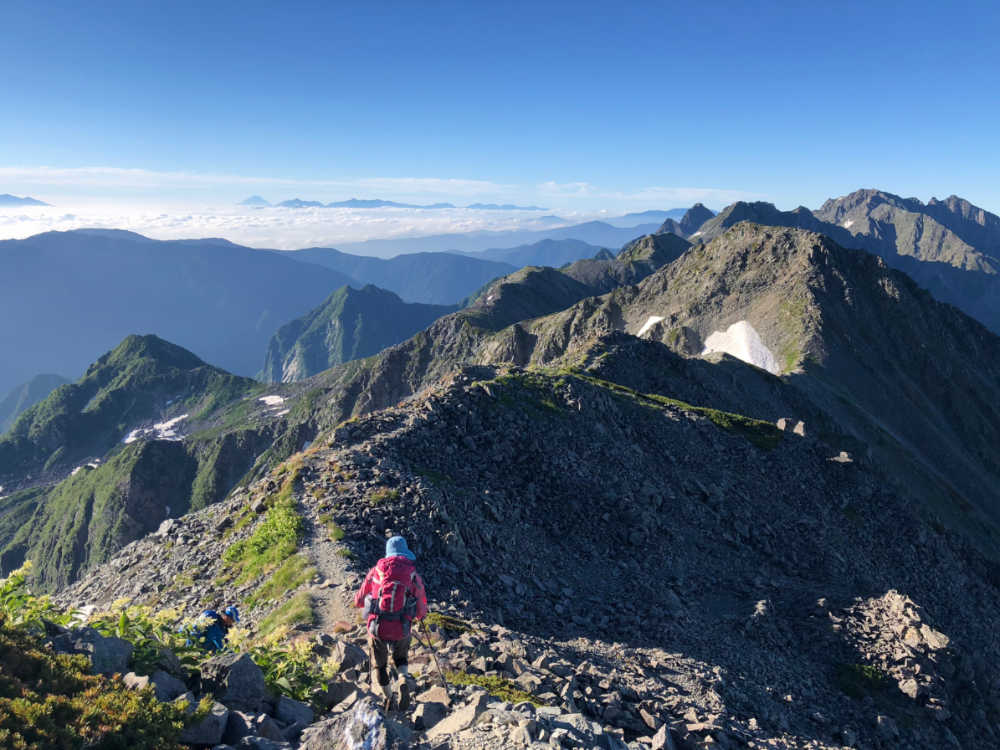 TOKYO – After a restful sleep and early breakfast at Yarigatake Sanso, I set off for the most exciting 9 kilometres of the hike. It would be a traverse from Mt. Yari to Mt. Hotake, via a ridge that passes through several of Japan's highest peaks: Yarigatake (槍ヶ岳; 3180m – #5); Obamidake (大喰岳; 3101m – #10),  Nakadake (中岳; 3084m – #12), Minamidake (南岳; 3032m – #17), Kitahotakadake (北穂高岳; 3106m – #9), Karasawadake (涸沢岳; 3110m – #8), and finally, Okuhotakadake (奥穂高岳; 3190m; #3). Between Minamidake and Kitahotakadake lies the feared Daikiretto (大キレット) – literally the 'big cut', considered one of the most challenging trails in Japan, even as the entire day can be considered a big challenge.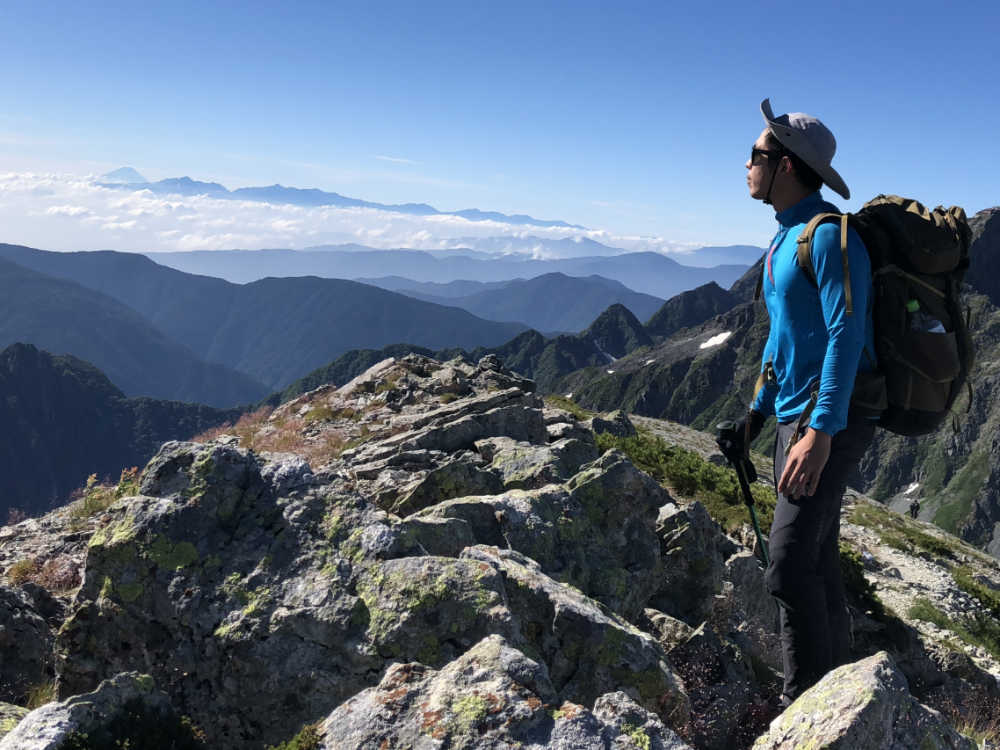 The day can be divided into three parts: (1) the 'warm up' from Yari to Minamidake; (2) the Daikiretto; and (3) Kitahotaka to Okuhotaka via Karasawa. I would say that in terms of difficulty, the three can be apportioned with the following percentages: 15-50-35. Auspiciously, I woke up to see a distant Mt. Fuji behind the Southern Alps helmed by Mt. Notoridake. I started the hike at exactly 0600H. From Yari to Minamidake, one follows the ridgeline trail that features 3000-meter peaks and a (relatlively) gradual trail connecting them.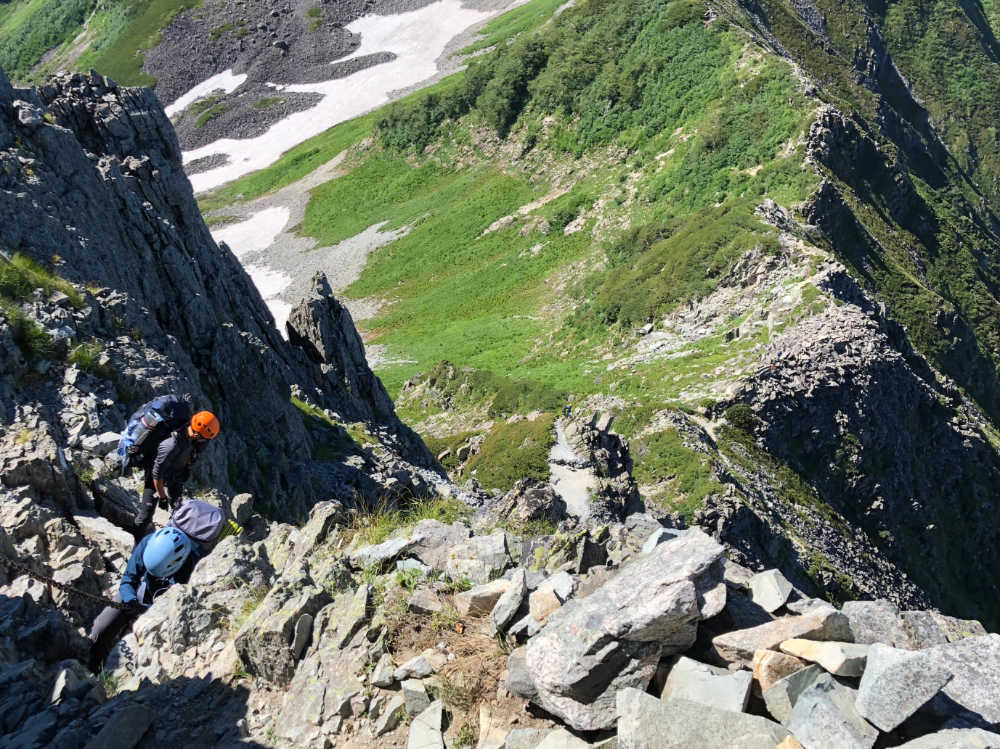 The 'fun' begins past Minami-dake, when the Daikiretto commences – in my case, at 0813H. One takes the 'plunge' to a 300-meter 'cut' between two 3000-meter peaks; the descent through steel ladders, metal ropes, and precipitous slopes never seem to end.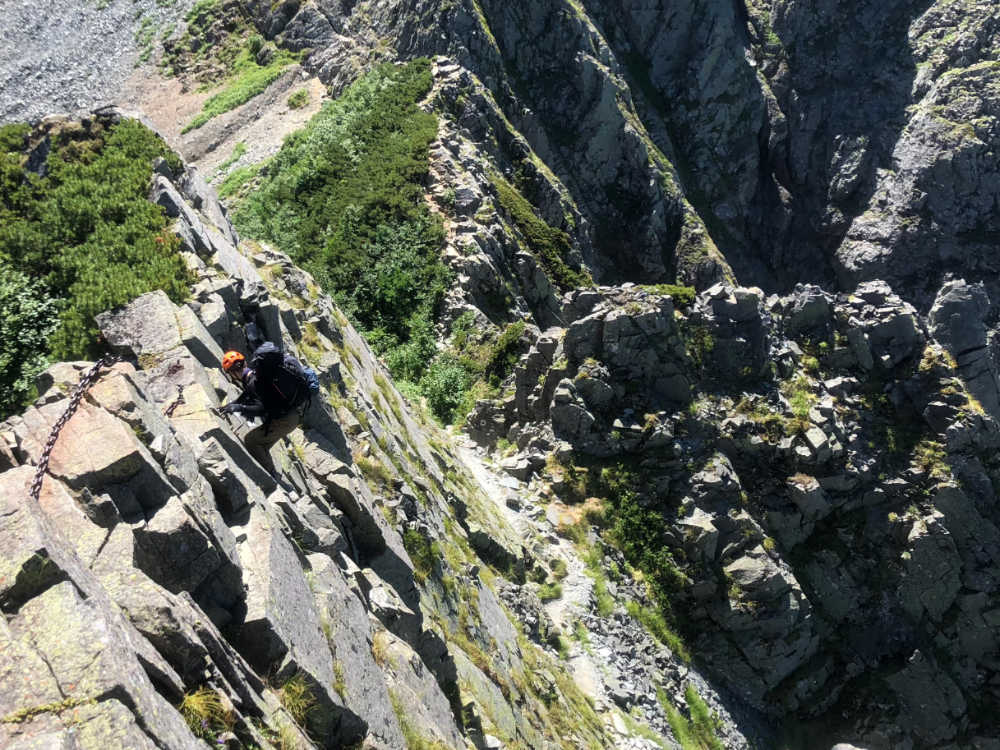 And just as when you think the descent is over, there are several ups and downs in the middle before finally ascending again. This is a trail that must be taken with utmost seriousness and caution. But at the same time, it's an exhilarating ride: one that must be relished and enjoyed! (Sadly, I was hiking by myself and wasn't able to take too many pictures).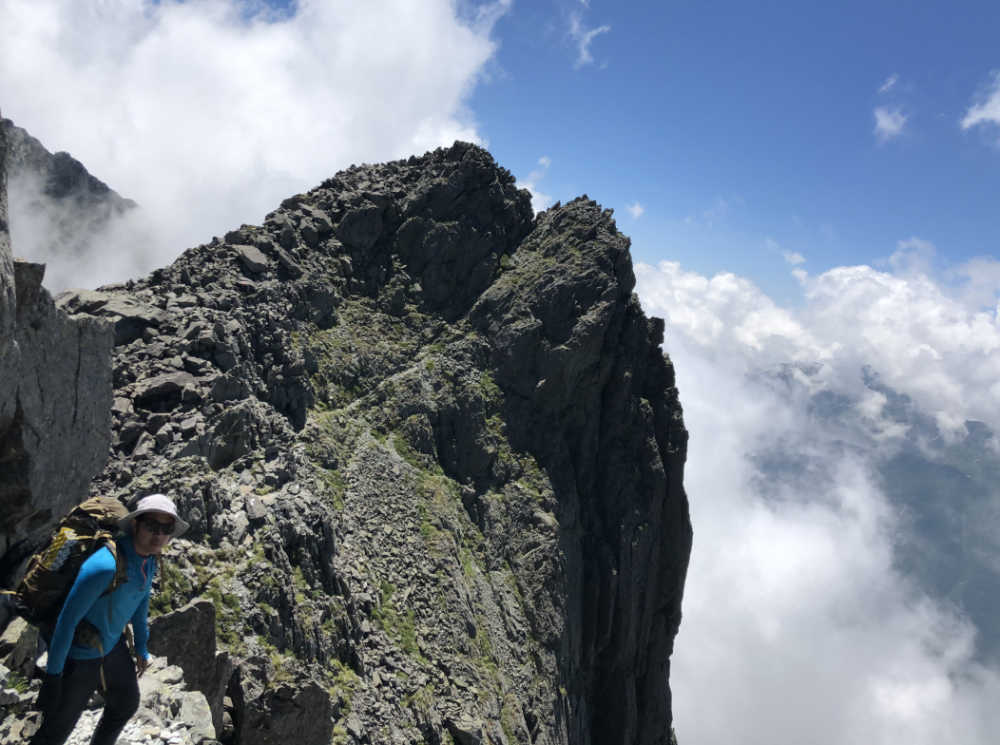 Finally, at 1101H, I arrived at the Kitahotaka-sanso, completing (and surviving) the notorious route! Looking at the spear-shaped Yari behind me and the great gap I had just crossed, I was filled with a reverence for the wondrousness of the Earth itself. I rewarded myself with a lunch of ramen and some drinks, but as it turns out, it was too early to celebrate. Almost as tough as the Daikiretto – albeit markedly less technical – is the traverse to Karasawa-dake. At the end of it, at last, is the destination for the day: Hotakadake Sansō, where I would spend the night. Continued in Hiking matters #600.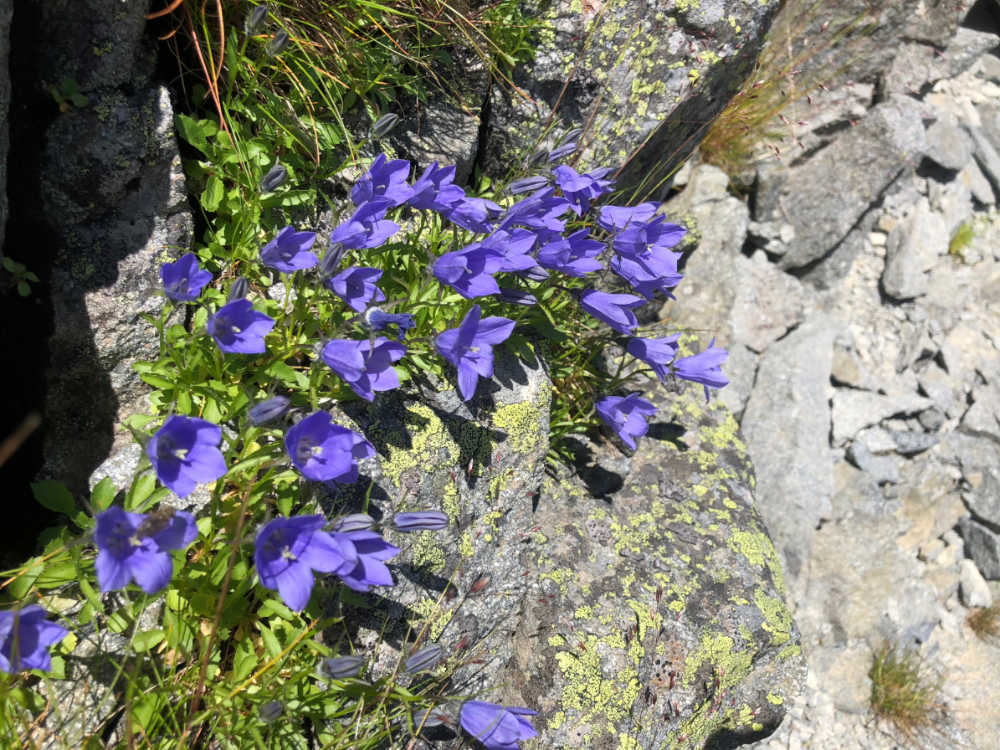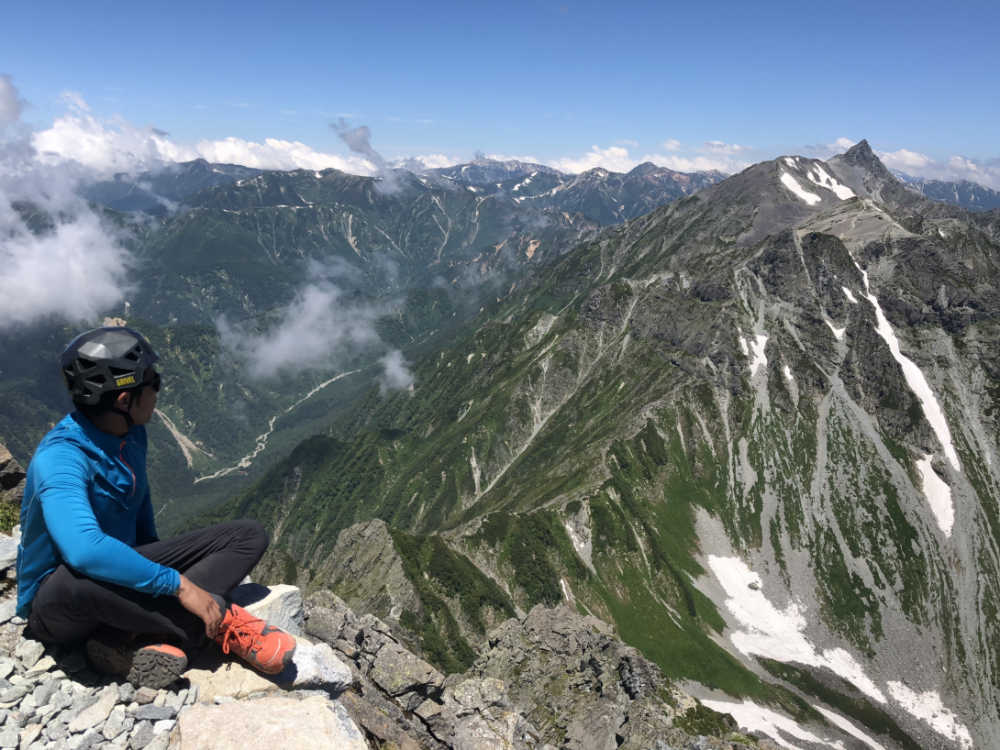 FUJI AND THE DAIKIRETTO (SUMMER 2018)
Hiking matters #596: Takao-Jinba traverse, revisited
Hiking matters #597: Mt. Fuji for the fourth time
Hiking matters #598: Yarigatake to Hotakadake Traverse Day 1
Hiking matters #599: Yarigatake to Hotakadake Traverse Day 2
Hiking matters #600: Yarigatake to Hotakadake Traverse Day 3