Hiking matters #623: Mt. Zao (蔵王山) in Yamagata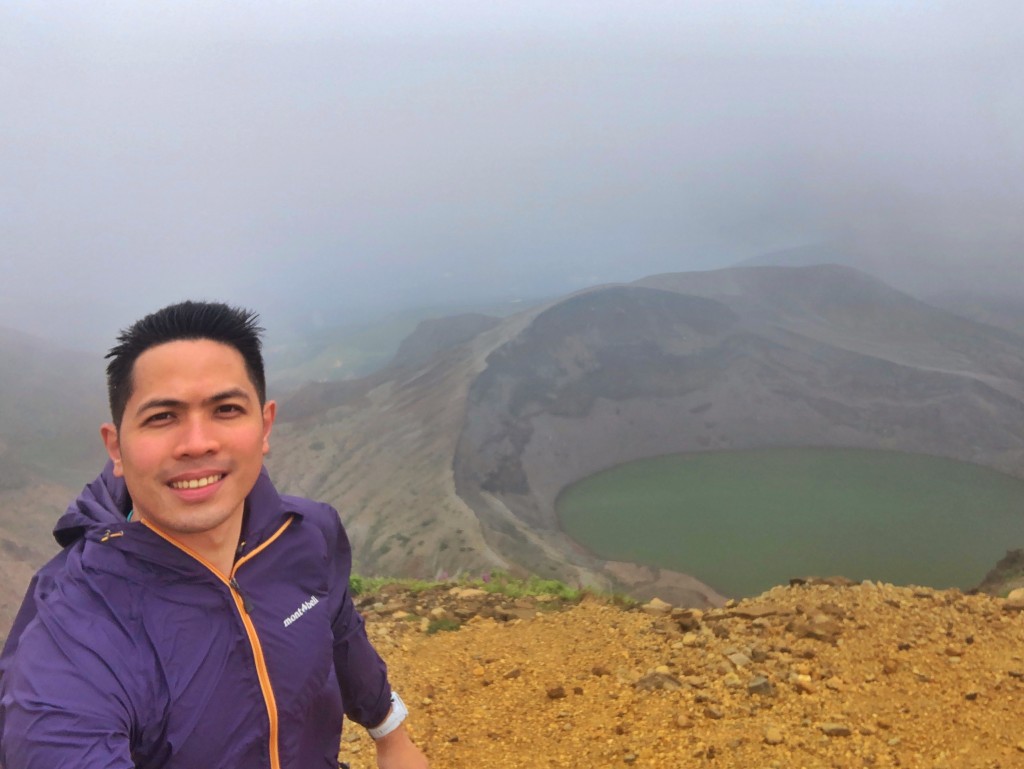 TOKYO – My annual summer hiking in Japan resumes, even as I may have arrived too early, with the plum rains still affecting many parts of Kyushu and Honshu. Fortunately, with a JR Pass I can cover great distances and with the Tohoku region mostly cloudy – at least not rainy – I decided to do a couple of Tohoku hikes to commence this trip. The first destination – staged from Tokyo – was Mt. Zao (蔵王山), famous for its volcanic craters and hot springs. And of course, it's a Hyakumeizan – my #26!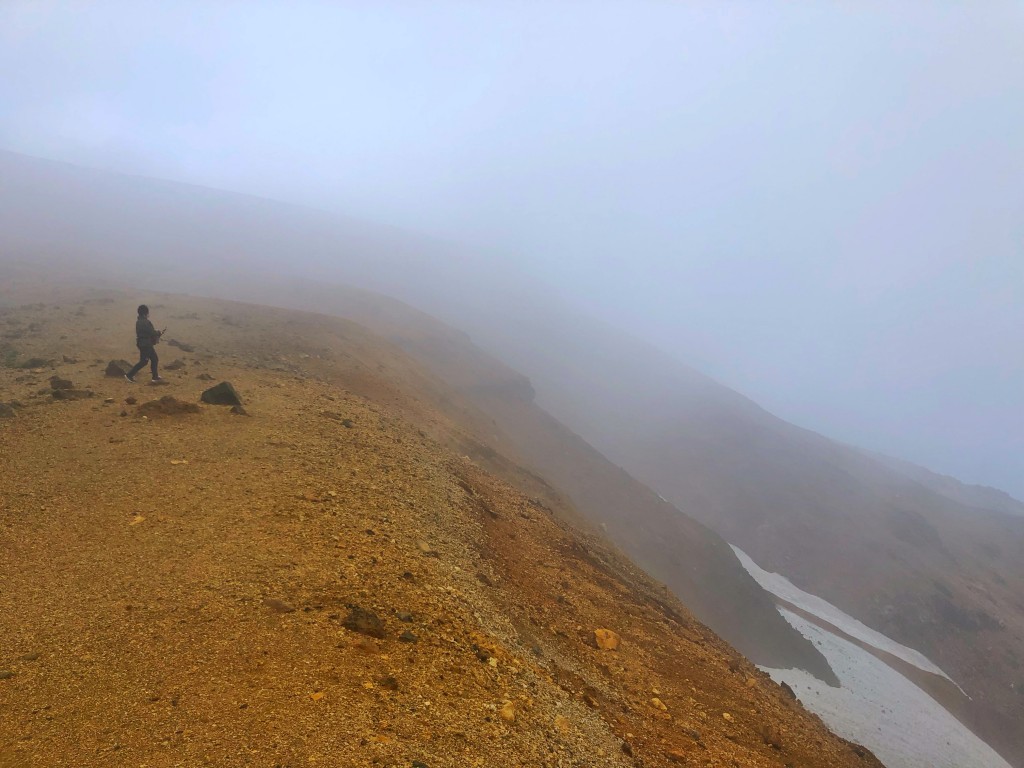 From Ueno I took the Yamagata Shinkansen all the way to Yamagata, and then a bus to Zao Onsen. Not having hiked a long time and pressed for time as is always the case with my Japan dayhikes, I took the ropeway to Jizo Sancho Station, and started the hike from there. The trail was mostly rolling and flat, and true to forecast it was very cloudy. Fortunately, however, after 45 minutes or so of hiking the skies cleared out just a bit for me to see the famous Okama lake.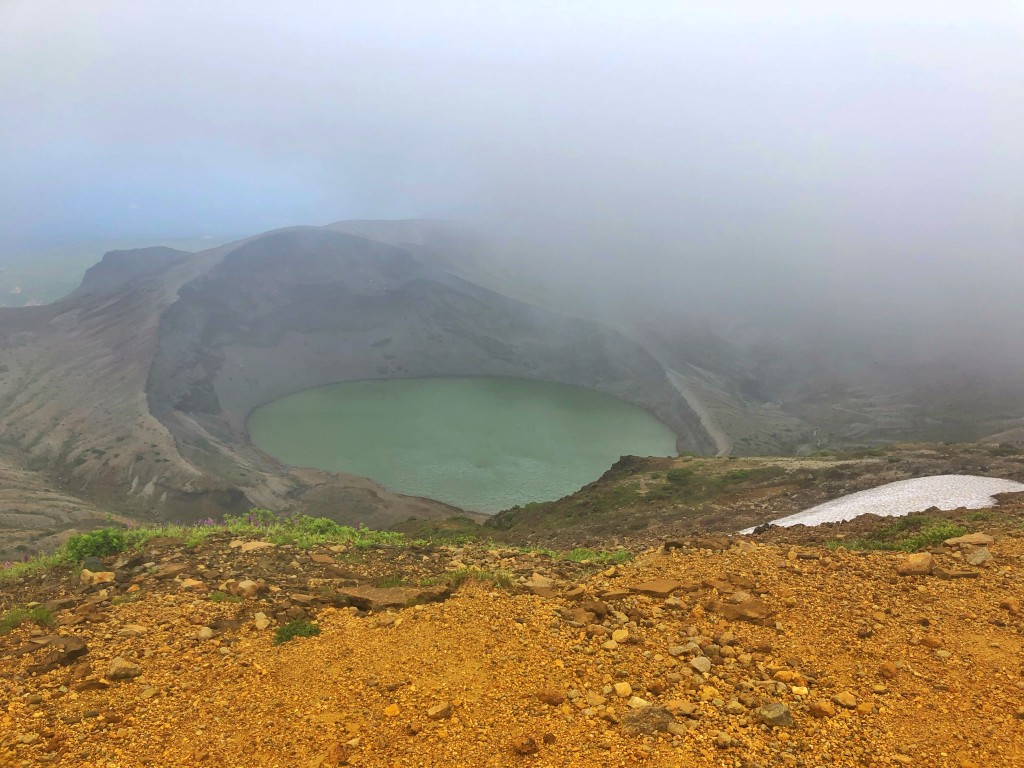 From this stage, the summit was just 30 minutes away and I arrived to see it foggy – yet still revealing the shrine and the summit marker – 1841 MASL. On the way back I followed the ridge part of the way to Okama in the hopes of seeing more of the volcanic landscape that characterizes this destination.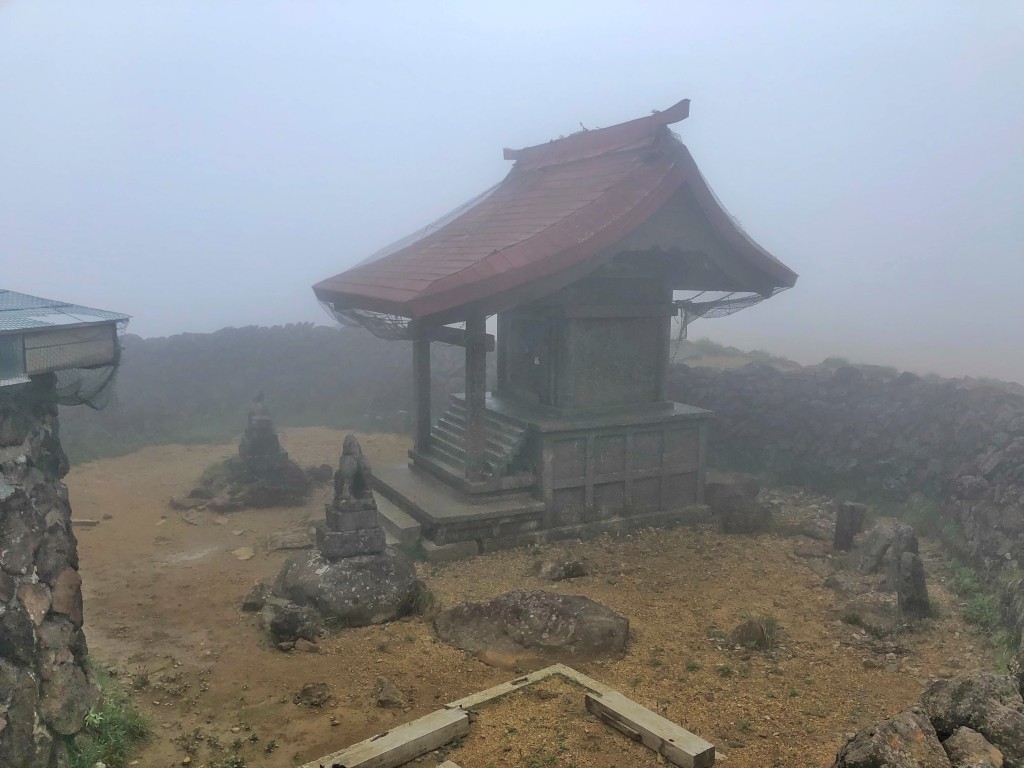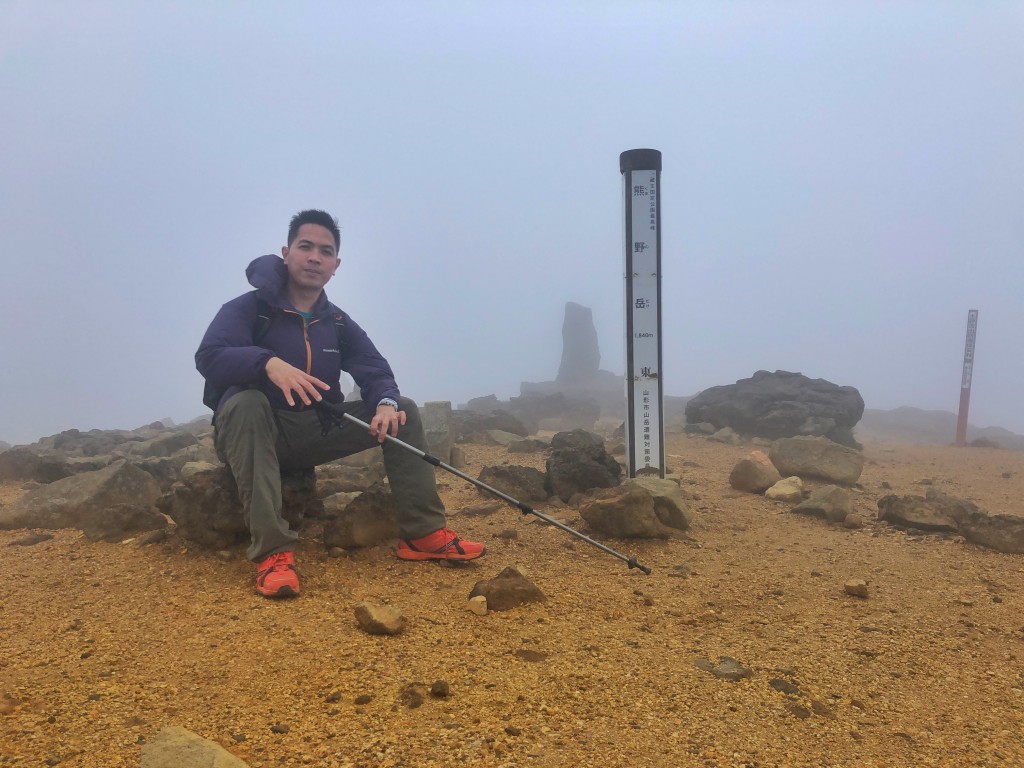 On the way back I took my time, visiting the Jizo – a representation of Buddha – near the ropeway station and then enjoying the edamame shake (Zundo Saryo) back in Yamagata Station. Really happy to have been able to pull off a hike while staying dry – to start things off this month!