Hiking matters #622: The 26-km Mt. Ugo dayhike via Tinongdan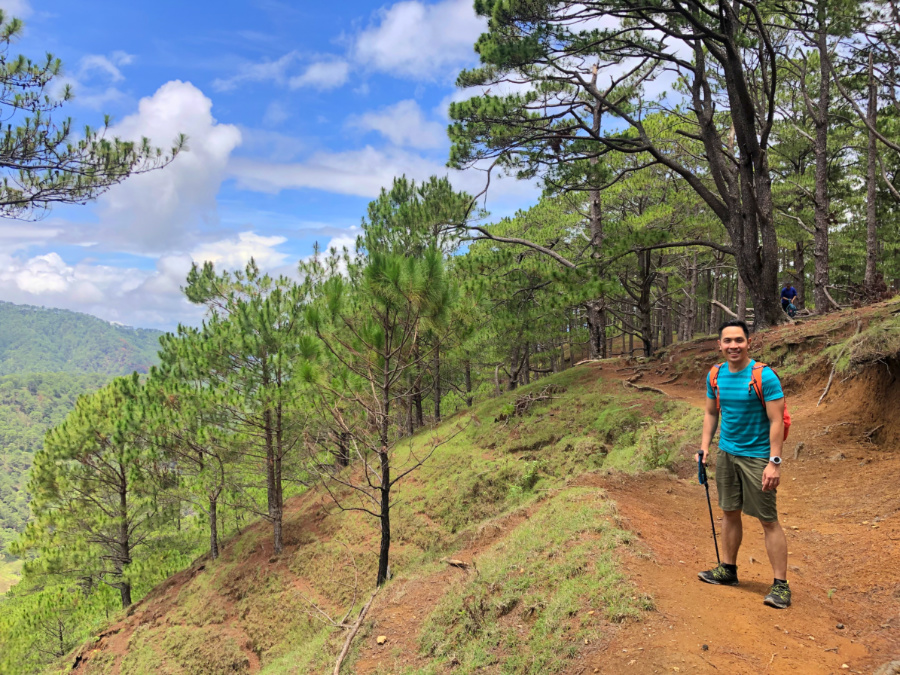 BAGUIO CITY – One of my favourite Cordillera hikes is none other than Mt. Ugo – I have climbed this mountain at least six times from 2008 onwards; the memorable ones include the Ugo-Pulag traverse in 2013 and an Ugo traverse dayhike in 2015. It's been four years since that latter hike and it's only now that I managed to find the chance to go back and do it again, this time as another dayhike but to and from Brgy. Tinongdan in Itogon. For this latest Ugo dayhike, I was joined by good friends Coby, Daryl, and Christine.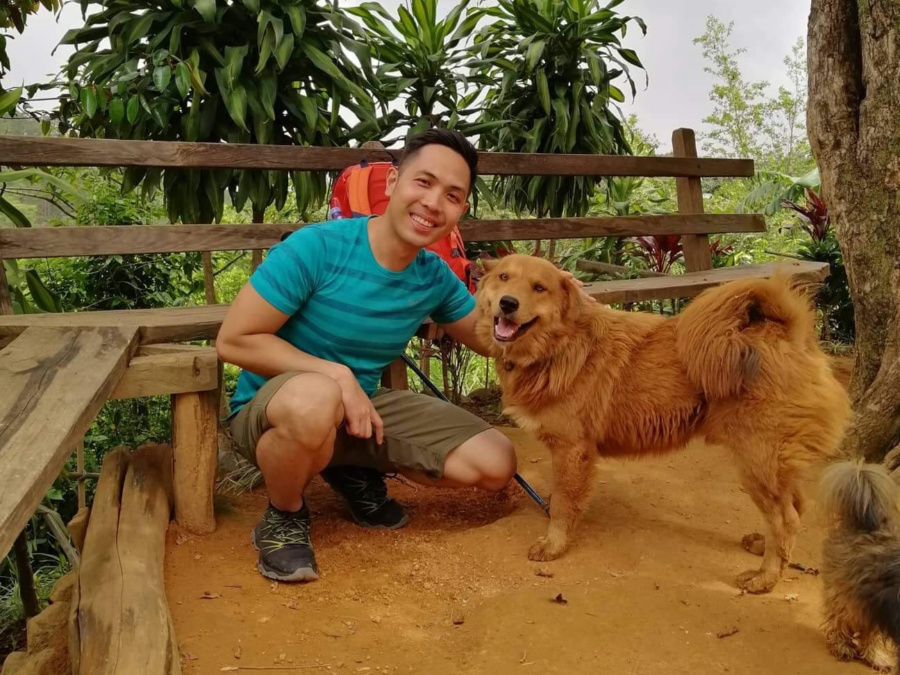 Fortunately, we had great weather all the way up – and auspiciously, we were welcomed by a furry dog in Lusod village. It's always refreshing to see animals in or along the trail, and "Chewy" tried to join us but to his (and our) disappointment, he was forbidden to do so by the local folks!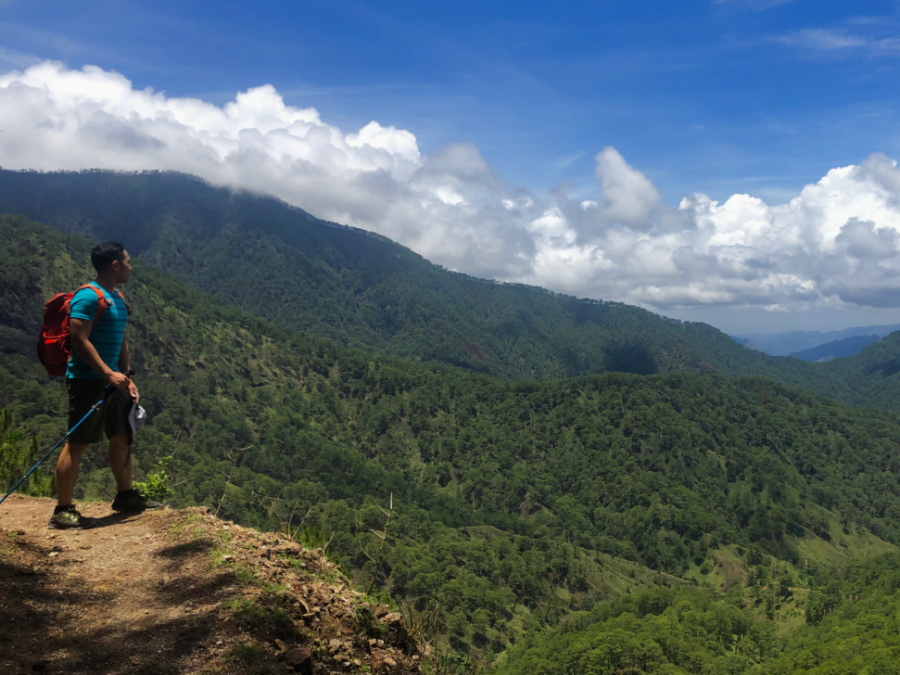 Unlike the Kayapa trail that is now accessible by habal-habal for the most part, the Tinongdan trail has retained its original glory and we were hiking through pine forests – with scenic views – throughout much of the ascent to the summit. The only change is that vehicles can now reach Km. 3 of the trail running signposts from the barangay hall; even so, the hike still involved around 13 kilometres each way. With a 1400-meter attitude gain, the ascent is comparable to Pulag via Akiki.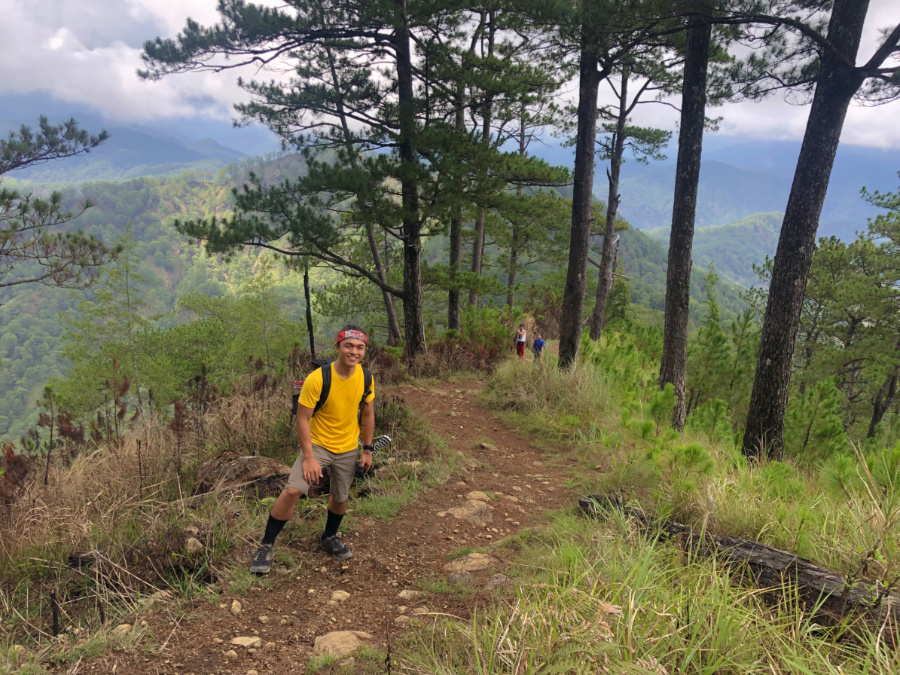 Thankfully we had great conversations along the way, leading me to conclude, and later post, that "laughter is the best trail food". Bar a trio of hikers who were descending, we had the trail to ourselves – another bonus of going to Ugo instead of the more popular Cordillera trails. After 7.5 hours of hiking we were all at the summit of Mt. Ugo, which now had a marker that says 2220 MASL: I dispute this reading; based on multiple and independent sources the elevation of Ugo is closer to 2160 meters.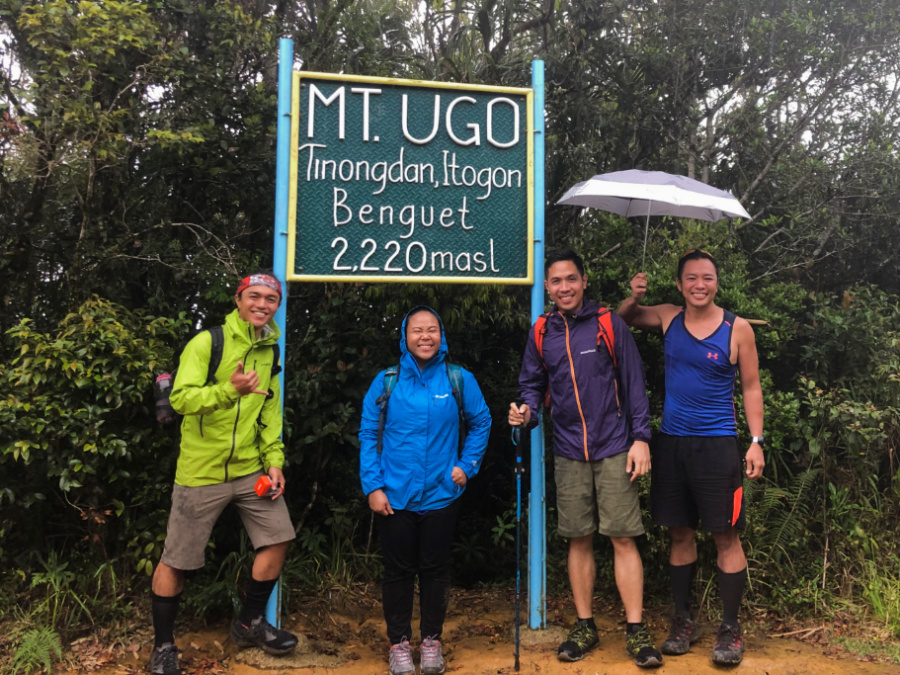 Rainfall at the summit signalled to us that it was time to descend, and so we traced our path which this time around had turned into a stream. Thankfully, the heavy rains did not last and in its stead was a beautiful mist that enveloped the pine forest. What a great Ugo dayhike! Although prices have gone up (there's now a P200 registration fee, plus P1000 guide fee), Mt. Ugo remains a hiker's paradise and I wish it would stay that way for many years to come.