Hiking matters #33: Happy birthday Mijan!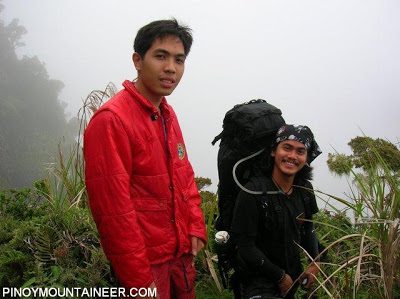 Do you know Mijan Pizarro? The hardcore Mindanao explorer, steward of Kitanglad Range, mountain guide who introduced many Luzon climbers to the beauty of Dulang-Dulang, and holder of many first ascent records in Northern Mindanao as part of the traiblazing Team T-Rex.
In May 2007, he was kind enough to include us in that year's 2nd D2K (the traverse is very rarely attempted – and almost always, Mijan is the guide), to the surprise of the CARE-Iligan climbers. Until now, I count it among my greatest climbing experiences.
Today, this mountaineering icon turns 22. Happy birthday Mijan! Fyts!
Photo: The blogger and Mijan Pizarro along the traverse trail between Dulang-Dulang and Kitanglad, around 2550 MASL (May 2007)