Hiking matters #35: Back to Batanes / The hills of Sabtang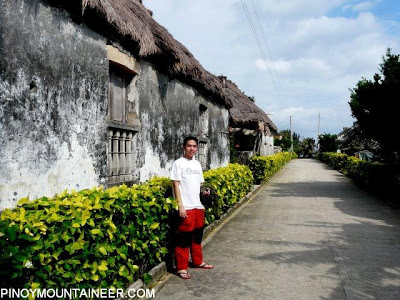 BASCO, BATANES – I'm sure a lot of people are still on the trail – or on the road right now. Fortunately for me, I got the long weekend off – my first free weekend in four months – and I decided to return to Batanes, accompanying my blogging partner Ivan Henares. All 70 minutes of the SEAIR flight went smoothly, and it is a true delight to be back here in the "Land of Winds".
It is cooler now compared to the hot, humid week I spent here just this April. And Iraya – the mountain of winds – has been unusually clear for the last three days; I was really tempted to climb it once more. But I came here as a form of retreat, to relax, and I had to content myself with less adventurous pursuits. We bicycled around Basco; we visited former Education Secretary Florencio Abad in their scenic, stately estate; and we toured Batan and Sabtang. The set meal of lobsters and native Ivatan fare was again delightful – but the boat ride across "the meeting of the Pacific Ocean and South China Sea" not so much.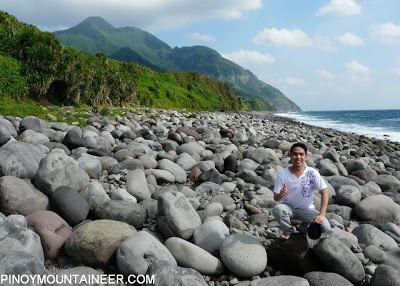 My only bonus as a mountaineer was my personal discovery of new hiking trails in Sabtang. First destination: the locals say it is called Valungid Peak opposite the beautiful Chamantad Marine Sanctuary. The view from the peak is tantalizing! I will write about this when I get back to Manila. I also took the trails up the other hils of Chavayan, which included the famed Mt. Sleeping Beauty. The local – and preferred name for the maiden is Valungot Peak, and I'll post an itinerary on this peak as well. The vilage elder said that the first group that took interest in the mountains of Sabtang was PALMC back in 1996. One of these days, I should ask them about their own discoveries.
Sabtang is really a nice place for mountaineering and camping. And here in Batan, of course, there is Mt. Iraya and Mt. Matarem. Then there is Itbayat – the northernmost inhabited island in the Philippines, but it is inaccessible at the moment. Next time!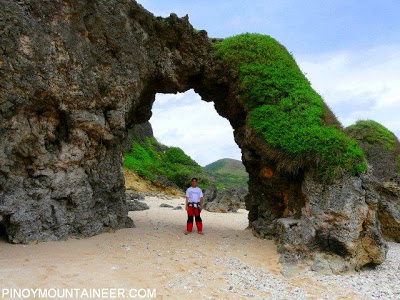 Meanwhile, we're off for pizza and pasta at Casa Napoli, the famed and only Italian restaurant in these parts. And for a finale, traditional Ivatan massage. Tomorrow I'll be back to Manila and the hospital, but today I'll enjoy this vacation while it lasts!