Hiking matters #58: Break in Boracay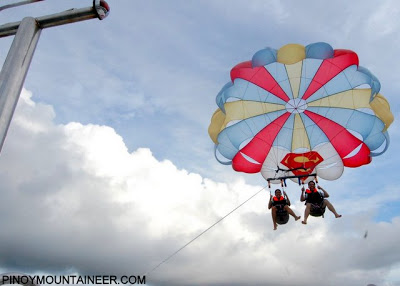 STATION 1, BORACAY – Five days after the Visayan Voyage and five days before I enter medical internship in PGH, here I am in Boracay. Thankfully Hannah Hotel here has Wi-fi access so I can still update PinoyMountaineer.com.
This island has long been scoffed at by backpackers as a "commercialized" place but hey – no one goes to Boracay for the pristine. Instead, Boracay is here for people to unwind and relax at the "world's best tropical beach".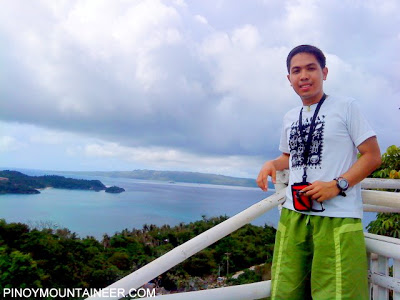 There are outdoor/adventure activities too. This afternoon, my siblings and I parasailed for fifteen minutes, and in front of us was Mt. Madjaas and nearby mountains. Also we drove ATVs around the island and took the very short trek up Mt. Luho, the highest point in Boracay (around 100m) and an excellent viewdeck.
Many thanks to SEAir for supporting my adventures; the very swift, thirty-something-minute flight via SEAir was very smooth and convenient. Right now I am craving for another Jonah's fruit shake and my cousins are egging me to take a nightwalk by the beach. Perhaps I should not spend too much time with my laptop here in paradise!