Hiking matters #60: Medical mission, Pinatubo Spa Town and Capas National Shrine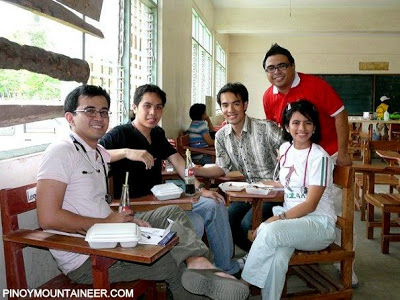 Upon the request of my blogging partner Ivan Henares, I joined the group of doctors who rendered free medical services in Brgy. Sta. Juliana, Capas, Tarlac as part of the Tambayayong 2009 medical mission sponsored by Ivan and his friends. Held on July 4, 2009, there were more than 400 patients in the mission, many of which are Aetas living in the area.


After the medical mission, we proceeded to Pinatubo Spa Town, where we had the whole massage package (thanks to Mayor Rey Catacutan for a big discount). The first part is a 30-minute volcanic sand treatment where they will dig a hole for you and literally bury your body in the sand which is warmed underneath. The explanation for this therapy is that the heat will sweat you out, and the toxins in your body will be removed.
The second part is a 30-minute mud scrub: you will cover your body with lahar, wait for it to dry – then rinse. When the mud dries, there is a chance that it will act as an exfoliant and include with it the skin blemishes, so you will have better skin.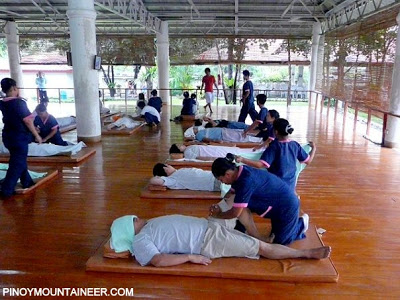 Finally, we had the one-hour shiatsu massage. Done by very friendly local masseuses in an outdoor pavilion, the massage was excellent and very, very relaxing. Whereas massage places in Manila are in dimly-lit, cold rooms, the outdoor massage was a refreshment. The rate is just 500 pesos or sometimes even less; this is really a must-try!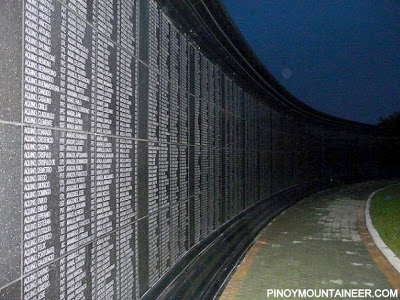 Mayor Catacutan also showed us around Capas – first we went to a newly-developed, modern Korean golf course near Brgy. Patling, and finally, the Capas National Shrine. Although it is just a tall obelisk from afar, a nice activity is going over the inscribed names of Death March participants – and see if your grandparents or relatives are included! On my father's side my great-granduncle Pastor Lasco was a Death March survivor, playing dead and rolling from the road in Pampanga and getting assistance later on from sympathetic locals. It was already dark when we reached the shrine, but it was a worthy sidetrip.
Both the Spa Town and the Capas National Shrine can be covered with a Pinatubo Crater Lake tour. I will suggest that both activities be included in the next PinoyMountaineerTour to Mt. Pinatubo that will be held in September 5. For more details email info@pinoymountaineer.com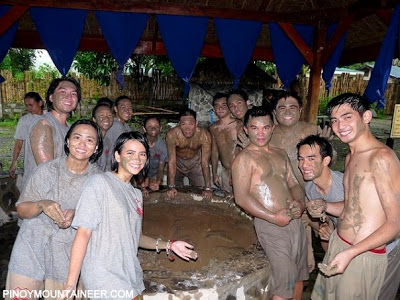 Thanks to Ivan Henares and his group for inviting us in this event (pictures courtesy of him), and we also thank Mayor Catacutan of Capas, Tarlac for his hospitality.