Red ribbons as trail signs for 2010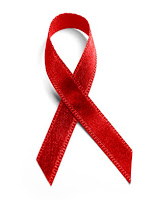 In mountains where the trails are not that established, properly placed and properly spaced ribbons are useful as guides. They have minimal environmental and visual impact, unlike cardboard signs bearing station numbers, and they are very easy to set up (LNT fanatics may still object to leaving something behind, but I think the benefit of preventing people from getting lost outweighs this minimal, almost philosophical violation of the Leave no Trave principle in these rare instances). Before the Climbing Season for 2010 starts, we suggest the use of red ribbons for this year so that we can estimate a date when a particular ribbon was placed based on the ribbon color. So for example, in the MakTrav trail where there are different colors used, the red ribbons would identify the most recent (and therefore more reliable) trail sign. Again, this is just for special situations where the use of the more preferred natural trail signs are insufficient.
Here are some suggested guidelines on the use of ribbons as trail signs. These are just suggestions, of course:
1. Ribbons as trail signs are only recommended in trails that are poorly-established, and where there is a strong history of people getting waylaid, such as Mt. Makiling and Mt. Malipunyo, as well as for exploratory destinations.
2. They must not be counted upon as the primary source. Use your best judgment still, only use the ribbons as aids in your decision.
3. They must be properly and regularly spaced — an interval of 100-200 meters is recommended, or when there are forks in the trail.
4. They must be properly and securely placed — Tie the ribbons in a square knot in thin but durable trees, and place them at the level of the climber's eyes.
5. Do not use ribbons on any area that is not part of the main trail system (i.e. the trail leading to the summit); it will confuse rather than help.
6. You may retrieve the ribbons if you think they were superfluous.
7. For the year 2010 we are recommending the use of red ribbons (and other colors thereafter) so that hikers can estimate the date when the ribbons were placed. There will be no need to add more ribbons if there are ribbons in place that are, regardless of any date.