The Philippines: Frequently-asked Questions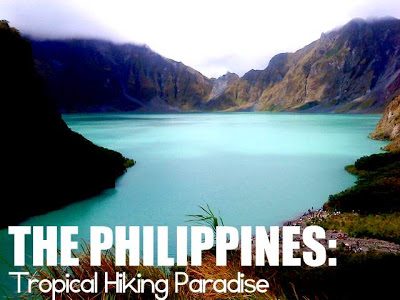 When is the best time to visit the Philippines?
Unlike temperate countries with four seasons, there are only two seasons int he Philippines: the wet and dry. The wet season runs from May to mid-November. Although hiking is still possible at this time, there is a chance of typhoons and the majestic views may be missed. Therefore, multi-day hikes are not advised at this time if you wish to have a great experience in the Philippines. Dayhikes, however, can be done year-round without any problem.
Rains become less frequent from mid-November throughout April; but take note that rains can still occur at any time. Hiking is most pleasant from December to February, when the temperature is cool by Philippine standards (10-20 on the high peaks at daytime) and rains are at their minimum.
How do I get to the Philippines?
The Philippines can be accessed by its main airport in the capital city of Manila, where there are many flights from major cities of the world. Budget airlines such as Cebu Pacific and AirAsia also service Manila and the nearby economic zone of Clark. From Manila, one can take domestic flights to various parts of the country.
What is the currency and standard of living in the Philippines?
The currency is the Philippine peso (PHP); roughly 44 pesos = 1 US dollar. The standard of living is the Philippines is low compared to Western standards. One can stay at a budget accommodation in Manila for less than $20 a night, and one can eat a decent meal in Manila's restaurants from $2-5. Transportation is also cheap: a bus ride from Manila to the highland center of Baguio City in the Cordilleras costs no more than $10.
Are there medical issues (i.e. vaccines) I need to know?
Malaria is confined to some islands in the west and south; unless you are travelling to these places there is no need to take prophylaxis. It is still highly advisable to wear insect repellent however, as dengue fever could be a concern. The tropical sun has high concentrations of UV light, especially in the highlands, so sun protection is also advised.
Medical care is excellent in the best centers in the major cities.
What about communications?
Internet access is readily available in the minor cities and towns, many of which will have internet cafes (usually P20-30/hour). Wi-fi is available in many places in Metro Manila and the large cities.
The mobile network currently in use is GSM900/1800/1900, with 3G enabled. If you phones compatible to these networks, they ought to work. If staying longer in the Philippines, consider buying a SIM card from any of the major networks. Smart Telecommunications is recommended if going to the mountains as they have better coverage of the far-flung areas.