Hiking matters #457: The beautiful crater lake of Volcan Quilotoa in Ecuador
An alpaca (a South American mammal that resembles a small llama)
stares at the turquoise waters of Volcan Quilotoa's Crater Lake
AVENUE OF THE VOLCANOES, ECUADOR – The day after the Rucu Pichincha hike (Hiking matters #456), I joined a tour to Volcan Quilotoa which included a trek down to its crater lake. At 3914m, the volcano would be a good place to acclimatise, and it will also be a chance for me to see the Andean countryside.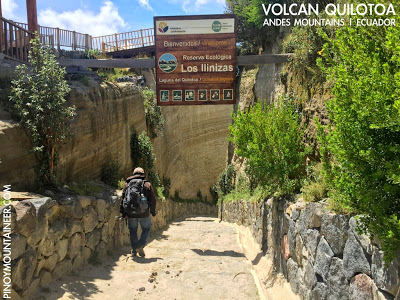 From Quito we drove towards the direction of Latacunga and first stopped at a market where we saw
llamas and got to try all sorts of fruits, and encountered the Quechua (Kwicha) people, many still wearing their colourful costumes.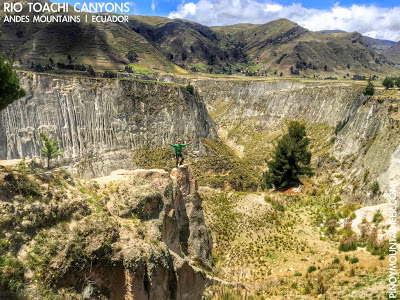 As we drove up the volcano rim, we passed by the Rio Toachi Canyons (2591m) which offer interesting scenery. These canyons are actually part of the larger Quilotoa Loop, which make for a two- or three-day hike around the volcano.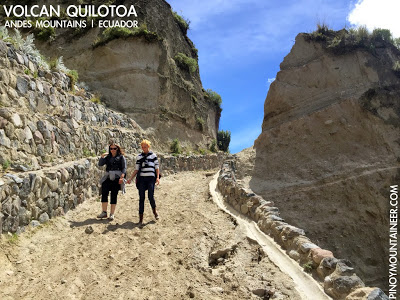 After Rio Toachi, we proceeded to the crater rim mirador (viewpoint) in Quilotoa. The view of the crater lake, with its turquoise waters, was magical! We took the wide trail down to the lake itself, seeing the lake in various vantage points, as the clouds play with its appearance.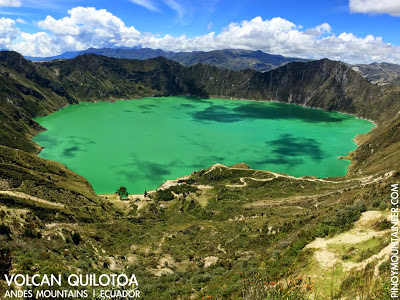 After 30 minutes or so, we arrived at the lake and canoed for about half an hour. Then we trekked up the 300 meters back to the rim – it took longer this time around. After a nice lunch at one of the restaurants at the rim, we headed back, and I began my stay in a hacienda-turned-hotel located in the "Avenue of the Volcanoes".