Climb health: Sample medical certificate for hiking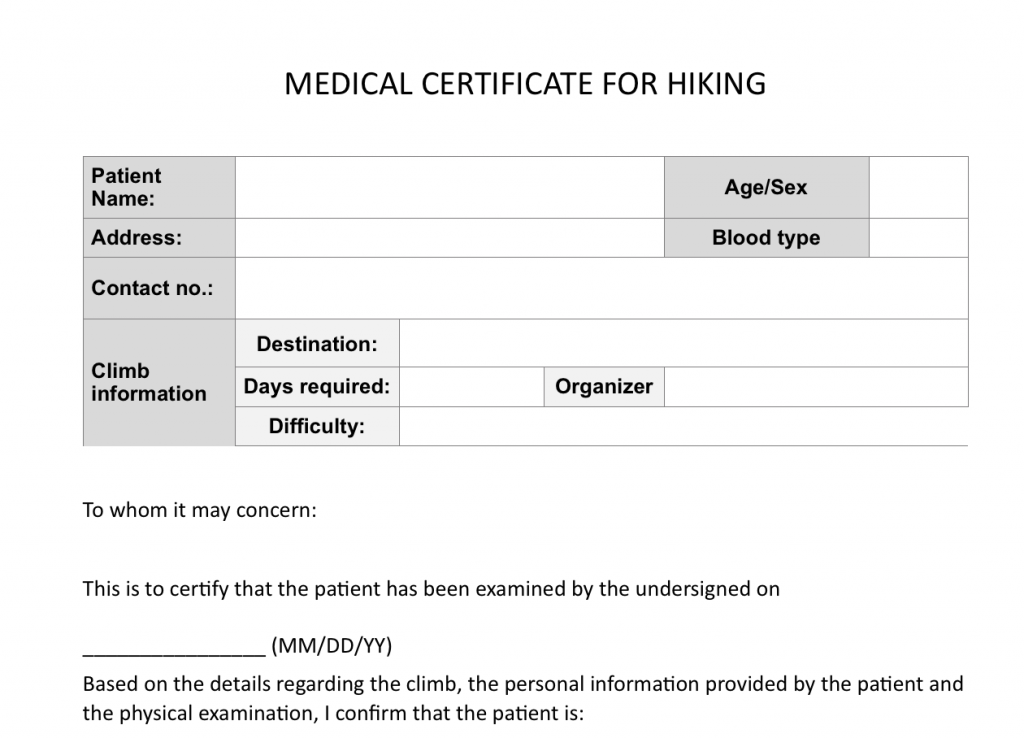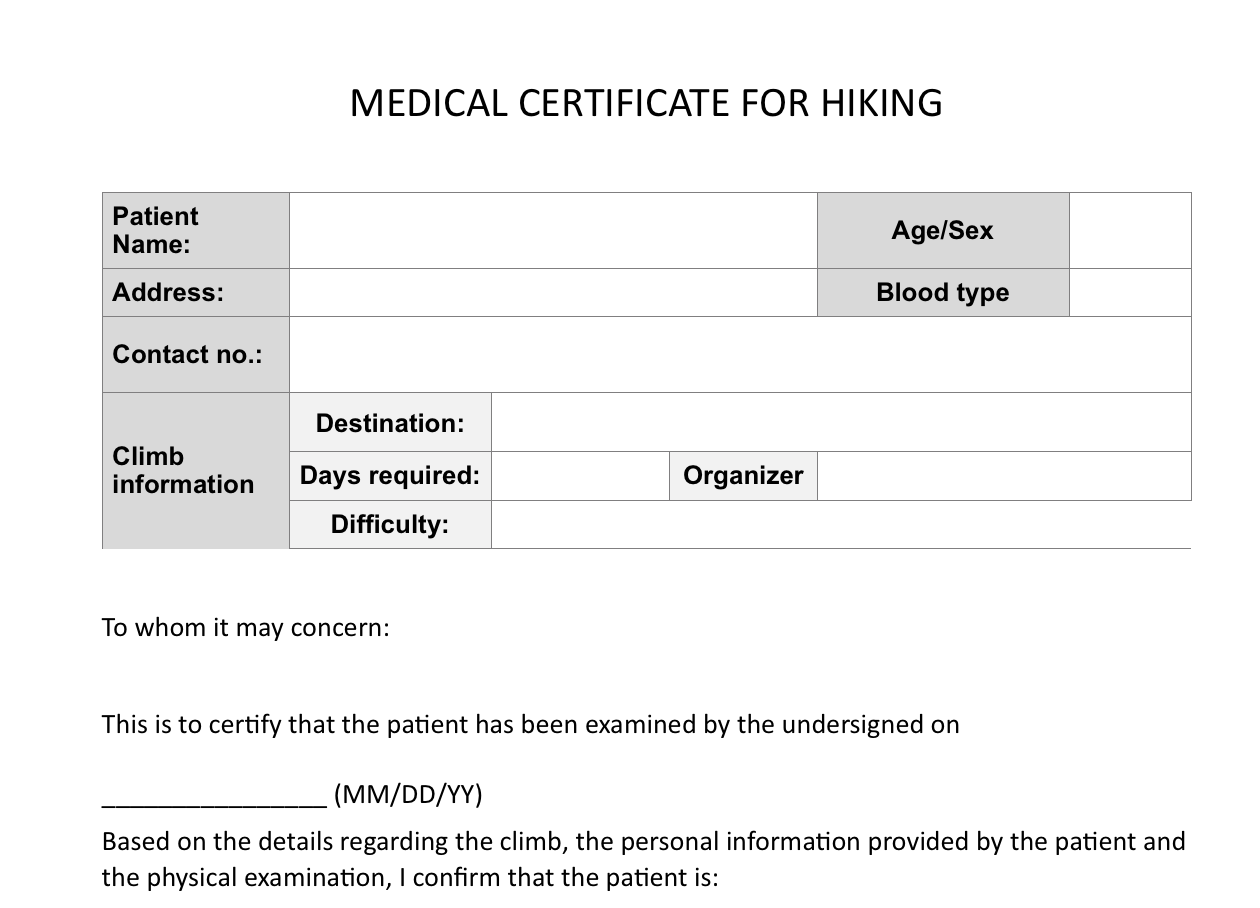 Many doctors have contacted me about what kind of medical certificate Mt. Pulag National Park is requiring for hikers.
While fitness for hiking is basically similar to overall physical fitness, there are certain things that a physician should look out for, especially since hiking can sometimes take patients beyond the reach of health care for days. Thus medical advice, more than just clearing a patient for hiking, is essential. For those with pre-existing medical conditions, a physician must anticipate what medications the hiker should bring. For those with stomach problems, and diabetes, the physician must provide dietary prescriptions. Also, the physician must ask for musculoskeletal problems as well as a history of high-altitude sickness if the hiker is to go beyond 3000 meters above sea level.
To help hikers get a medical certificate, here is a sample Medical Certificate for Mountaineers that you can download and ask your personal physician to fill out. The template was designed by Pito Magno, MD of the University of the Philippine College and Medicine and myself (Gideon Lasco, MD, MSc). Please note that the template should only be filled out by a licensed physician.