List of groups joining the National Mountain Clean-up Day on June 4, 2016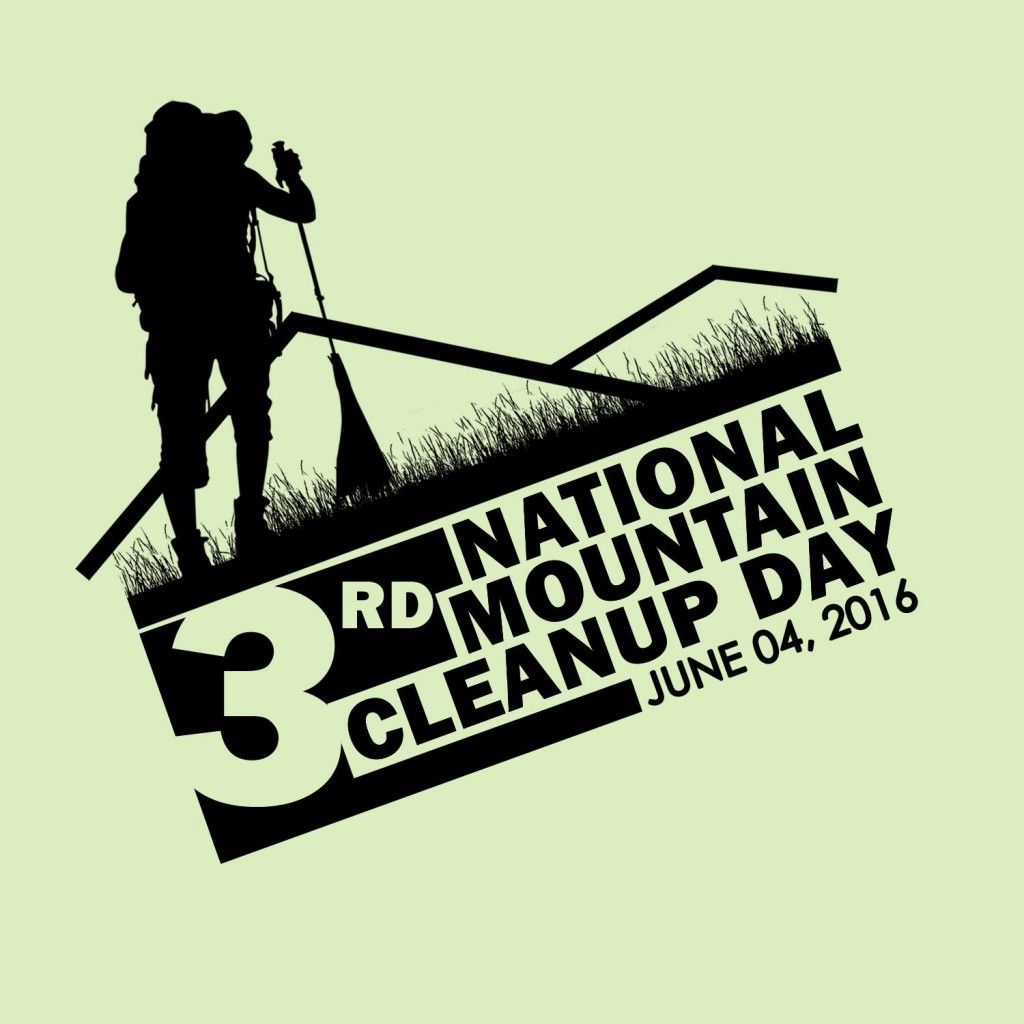 PARTIAL LIST OF CLEAN-UP CLIMBS FOR THE NMCD 2016
As of May 18, 2016
For more information visit the Guiding Document for the NMCD 2016!
You can also sign up by commenting in this post. Just post your group name, cleanup venue, date, contact person, and contact information. Thanks!
DESTINATION
ORGANIZING CLUB OR GROUP
CONTACT PERSON
CONTACT #
Mt. Romelo
Kanlungan Pilipinas Movement
Kyut Villarca
 09985742284
Mt. Magsanga, Leyte
 Magsanga Adventure and Outdoor Club
Alloyd Van Wenceslao
09152611104
Mts. Pamitinan, Binacayan
 MONTALBAN MOUNTAINEERING CLUB
JOHN RAY LEAL
 09488546734
Tropang Ryoko-Sha 1.0
Fredner M. Madridano,
09082905776
Mt. Daraitan
APEX
Bhem Frix Arpon
09179014887
 Independent Mountain Climbing Alliance For Responsible Outdoorsmanship
William Pajarillo
09052242062
Mt. Talinis
Alimatok Mountaineering Club
 Adrian Cabrera Pajunar
 09058050424
Manabu Peak
RW Outdoor Club
Win Francisco
09175872647
Mt. Batulao
Team ni Abong
Francis Silverio
09989715315
Gulugod Baboy
Team360
Christopher Lorden Z. Patingo
09088100892
Lokal
John Bulaclac
0905482 2051
Mt. Tagapo
EBICOL
Mark kenn Brito
0916-776-2973
 Sabiteers Philippines
Rogemar Bravo
09988830840
MINALUNGAO NATIONAL PARK
 ALPINISTANG LIWALIW
MOUNTAINEERING GROUP
JURISH CASTILLO
0999-7075787
Ampucao Ridge
Discover Islam Baguio
Bedejim Abdullah
09065174913
Mt. Daguldol (May 28-29)
LAKBAY PILIPINAS
 Norman Paul Yang
 09164853572
Sirao Peak
KaLaIn and Chasing Summits (via Budlaan)
Alitzur Clint Villones Rustila
09163424851
Tribu Hibo
Silay Ubay
09231522174
TBA
ESKAPO Mountaineers – Cebu
Julius Heartfred L. Saso
0918-906-2269
Cansomoroy Peak, Balamban Cebu
 LAAGAN PILIPINAS
Elvs Patag
09225509852
Babatngon Mountains, Leyte
SAYPUNG ADVENTURE CLUB
Ronelo Hidalgo
09263010285
Mt. Malipunyo
Vagabond Mountaineers
Randolf Magada
09162895669
 Mt. Tibig
Sinarubot Mountaineering Club
Jerome D. Duenas
(0917) 859-8229
 Mt. Sembrano
NPA – Nice People Around
Albert Joldanero Asonio
09056992122
Mts. Hugom and Daguldol
Packers Mountaineering
Ryan Gilbert Arante/Joni Canale
09999337011
Ohana Mountaineering Group
Regie Raganit
09055111013
Mt. Romelo
Siniloan Outdoor Society
Mogie Valdenarro-Abadilla
09228921558
Mt. Naguiling
OWN (One WIth Nature)
Macky Cedro
0927-2442663
Mt. Marami
Ultra Long Weekend
Michael Angelo A. Dawana
09174193994
Alpas Mountaineering
Jave uy Arcenio
09053979192
Mt. Kalisungan
Baratpackers Outdoor Group
:Alejandro Jade Evardone III/Chu De Castro
09392887463/09362553585
Eskapo Mountaineers
Ryan Ayang Sanchez
Mt. Batolusong
TravelPrince & Company
Jayrom Jaramilla
09178319635
Good Shepherd Banawa Cebu
Malakat Outdoors
Renerio A. de Dios Jr
09196180265
Mt. 387 & Aloha Falls
NEBMC
Marty Cellona
09352187937
Mt. Sipit Ulang and Payaran Falls
Eastwind Outdoors Club, Inc. (TEAM EWOC)
Pilariza Palaypayon
09351526467
Mt. Makiling
UPLB Mountaineers
Bobby Ching and Dan Vir
09261416188/09178089918
UP Engineering Radio Guild-Los Baños (UPERGLB)
Miko Lontoc
09176236025
Mt. Makiling (Sto. Tomas side)
Team Sawi
Angeli Carpeso
09261381946
Alto Peak
Katkat ihalas
Hanzel Federicos
09065847862
Mt. Talamitam
Lpu-Cavite Mountaineering
Ms. Euri Villegas
09062483647
Group – Adventureros
Carl Jose
09179268567
Mt. Kanlaon
UgyonKatreebu La Castellana Mountaineering
Jake
09480891063
Mt. Pundaquit
RWMountaineers
Mark Julius Meneses
09178788559
Mt. Arayat
D' Conquerors
Ian Apilar
09330314403
Loyola Mountaineers
Alyssa Racho
09175769501
Mts. Maynoba and Cayabu
Nalgene Gang
Ryu Ronquillo
09776553385
Mt. Lanaya
Gallopers Mountaineering Association
Harry Secusana/Ricoy Jadol
09759673666
Mt. Puting Bato, Samal
WOWOK mountaineers Davao
Alex Andico
09472059091
Mt. Malasimbu, Dinalupihan, Bataan
Bataan Weather Page (BWP)
Jennifer Ochangco
09179764850
Mt. Mandalagan
Freelancers – Cebu
Maria Sepe
09324877349
Multiple destinations
One Hike Mountaineering Club (OHMC)
Edgar Aguilar Formento Jr.
0909-770-5880
Mts. Apayang and Talamitam
Lakwatserong Pagong
09951456488
Mt. Tibig
GALA Philippines
Elaine Valenzuela
09257773724
Mt. Mabilog
Limitless Mountaineering
Rio Fernando
09178427044
Mt. Babag, Cebu
NCR Trekkers/td>
Arnold Meguiso Jerodiaz
09263355647
Mt. Sumagaya
Lakwatsero and Team Palanay
Paolo cua & Jeffrey Cuerquis
09776553385
Mt. Isarog
Kadlagan Outdoor Shop
Jojo Villareal
HOW TO JOIN 
Review the Guiding Document for details. You can add your group by commenting on this page with the following details:
Mountain to be cleaned-up, and trail to be used:
Group (does not have to be a formal organisation):
Contact person:
Contact information:
Important: It is the responsibility of every group to ensure the fitness and preparedness of their participants, to coordinate with the relevant LGU / local officials, and to ensure proper waste disposal.


FREQUENTLY-ASKED QUESTIONS
>1. I do not have a group. How can I join the clean-up climbs?
The contact numbers of the organizers are listed in the table above. You can contact them to signify your interest. However, please understand that because not everyone can be at the same mountains at the same time, not everyone can join the initiative. However, everyone is encouraged to organise and join clean ups and other environment-supporting activities throughout the year.
2. Our group has signed up but we do not know how to organize a clean-up climb. How do we go about it?
Organizing a clean-up climb is not rocket science. Basically a clean-up climb is just the act of climbing a mountain to collect trash in the trails, campsites, and points of interest and bringing it down to a place where proper waste disposal is practiced. Please refer to the Guiding Documentfor additional guidance.
3. What if there are several groups doing a clean-up climb in one mountain?
The reason why I am posting the groups who have already announced their intentions is so that we can avoid such a situation. Groups who have decided on the same destination can discuss among themselves how to work it out. For examples, many mountains have different trails and groups can focus their clean-up efforts in a particular trail. Two or three groups doing a clean-up for one mountain is not a bad especially if these mountains are high-impact to begin with, and have many trash to be collected. The important thing is that groups cooperate with each other and with the local government.
4. How much will participating in the clean-up climbs cost?
It will cost nothing. There will be no registration or other fees. Of course, you will have expenses like going to the mountain, or contributing to the food, transpo, etc, for your own climbs. PinoyMountaineer itself is not the organizer of one big event, but the coordinator of many small events happening at the same time. I want this event to be as 'grassroots' as possible but providing the necessary unity to it.
5. Why do you have to do a cleanup day? Cleaning up the mountains should be done year round!
To this kind of argument, I might as well respond: "Why do you have to celebrate your mother's birthday? Celebrating her should be done year round!" Definitely, making our climbs clean and holding clean-up climbs should be practiced throughout the year. But we need special days to remind us – and to send a message to  others – that mountains should be kept clean, and it is a shared responsibility.
6. Will there be IDs and event/souvenir shirts?
I know that shirts and IDs are important for hiking events. However, to avoid any financial and logistical issues, any shirt that will be produced as an event shirt will be open source designwhich groups and individuals can just download and print for themselves and add their logos on it. This logo is now available on PM Facebook page and the Group Page for the NMCD.