Hiking matters #553: Mt. Namandiraan in Cervantes, Ilocos Sur's highest peak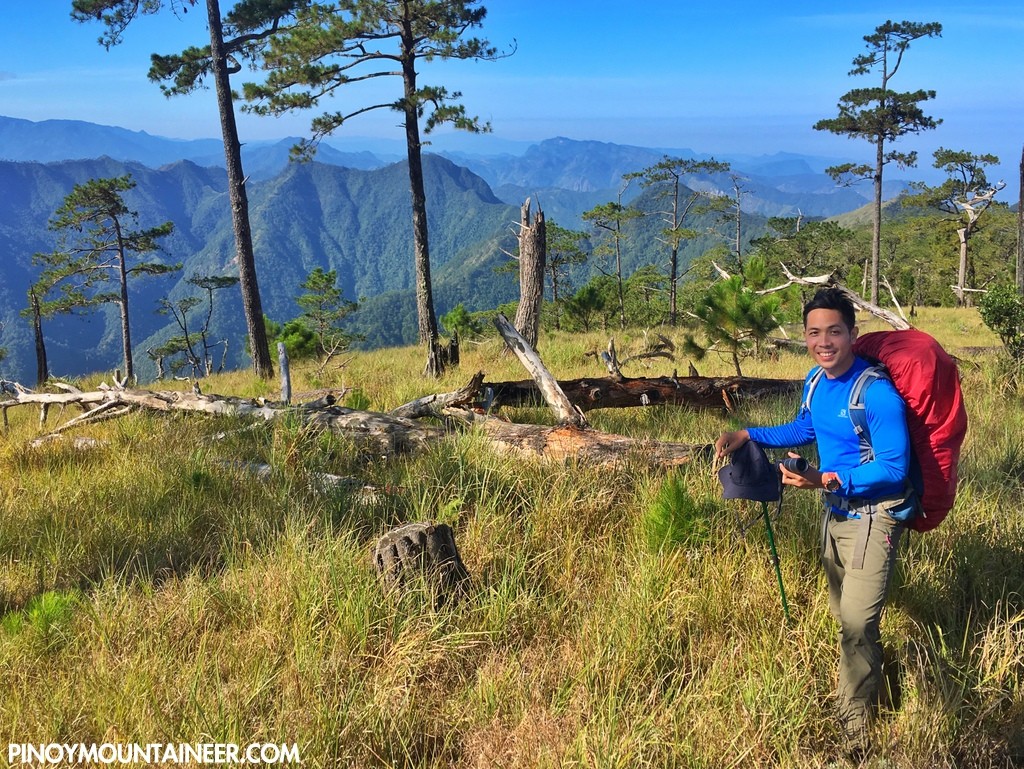 I just completed a two-day hike of Mt. Namandiraan in Cervantes, Ilocos Sur, and am very impressed with this mountain, which happens to Ilocos Sur's highest point at 2331 MASL! The hike features long stretches of trail through pine forests rivaling Mt. Ugo, and even surpassing it in terms of being pristine. What's more, the  Mt. Namandiraan hike begins at Bessang Pass – site of one of the great liberation battles vs. Yamashita's troops in 1945 – adding historic significance to an already-important peak by virtue of its topographic prominence. Kudos to Jet de Mesa, Rogemar Bravo, and team for pioneering this destination and helping us with the arrangements! (Note: I will follow their altitude recordings in this post as they are consistent with my own)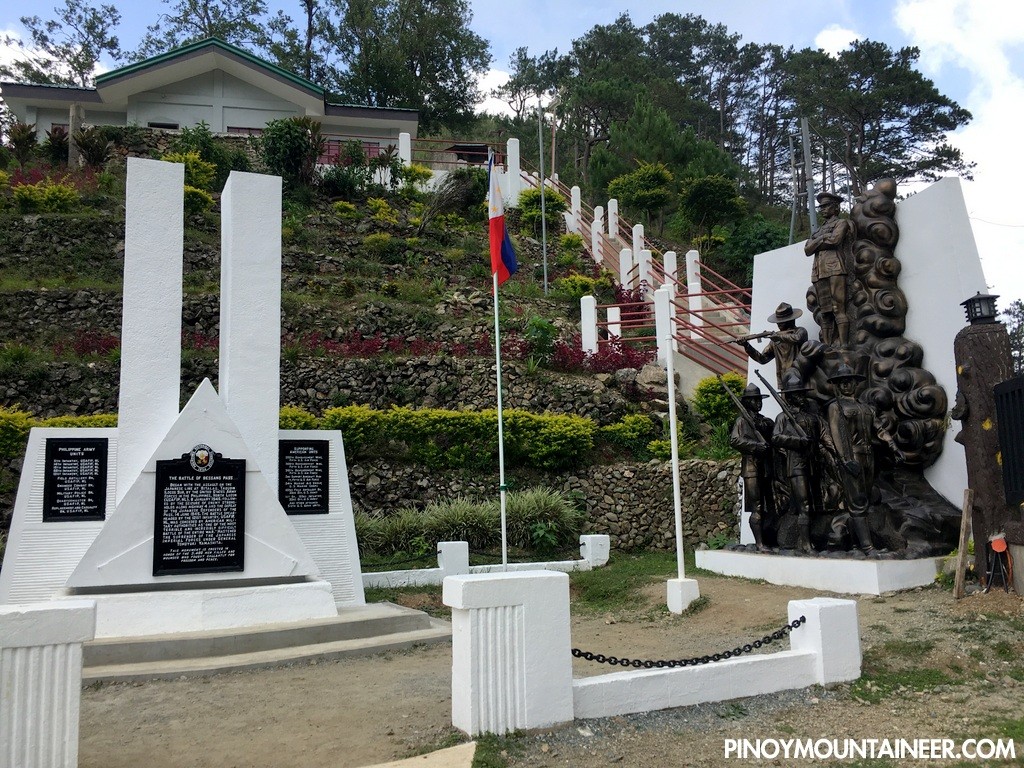 My hike up this mountain was a sequel to our trip to Abra and Mt. Bullagao (see Hiking matters #552); from Bangued it was simply a matter of getting off at Tagudin, and catching the first trip to Cervantes the next day. At this point we were joined by Koi Grey, who actually coordinated the hike for us – the second time he had offered to organize a hike to commemorate my birthday (the last being Lumot-Sumagaya in 2012). We found ourselves in Cervantes by 0930H; we decided to have brunch there and return to memorial shrine at Bessang Pass; it was already 1138H when we finally got to start hiking (guides: Mau and Cardo).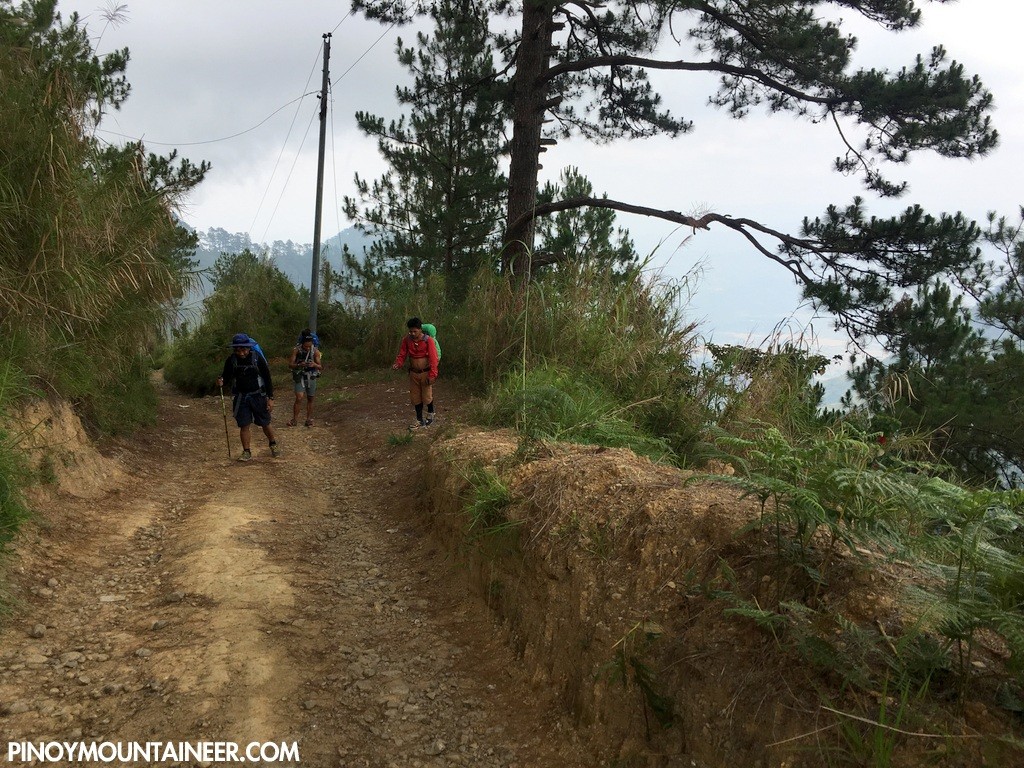 From the Bessang Pass Memorial Park (1463m), we followed a village road to Sitio Biwak – around 1800 MASL: a walk that will convince you – the smell of fertilizer, the walls made of GI sheets – that you're in the Cordilleras. It is past the village that the beauty of the pine forests begin: a beautiful descent to a river with a nearby campsite. Past the campsite, a series of ridges ensues and the mossy forest part of the hike commences – this time I am reminded of a similar forest in the upper reaches of Mt. Sicapoo.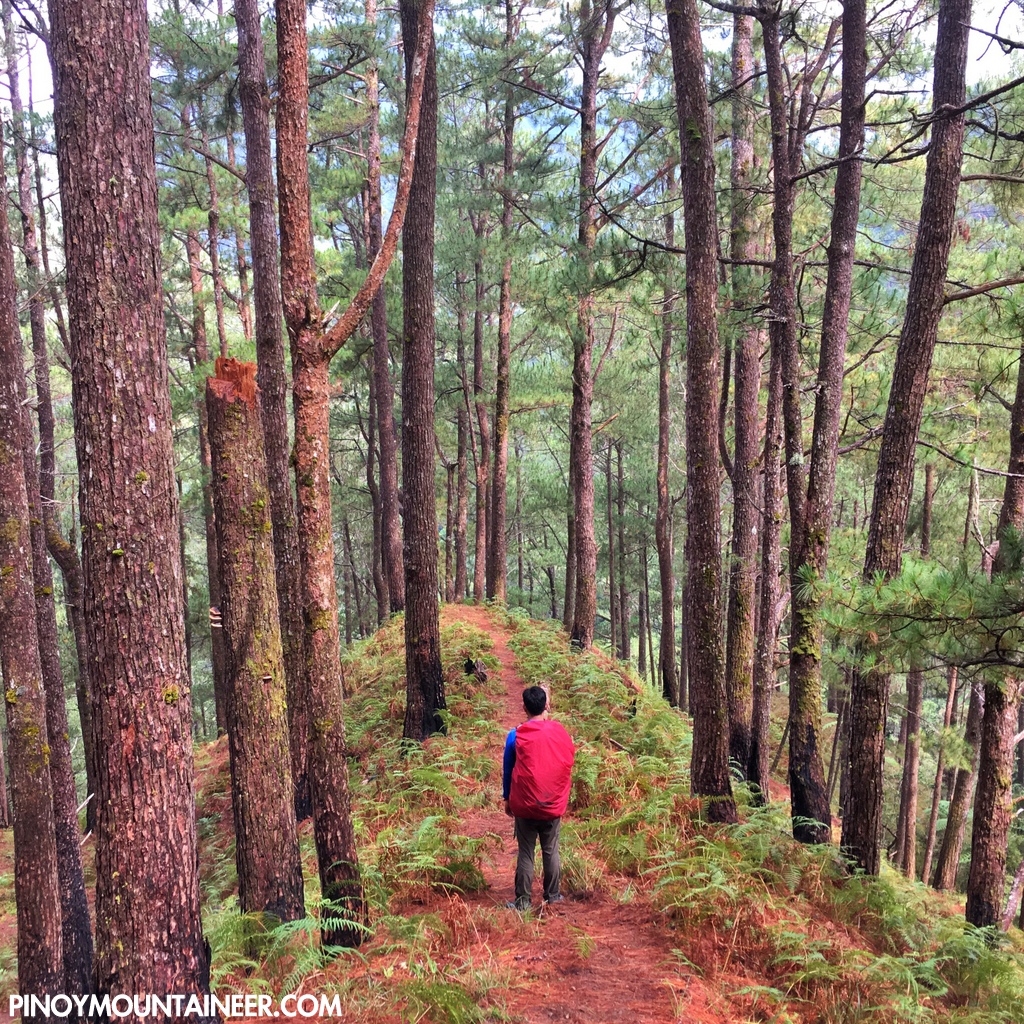 By the time you emerge from the mossy forest, you've already reached the summit plateau (we arrived at 1730H, after less than 6 hours of trekking)! Measuring 2331 MASL, the highest point of Ilocos Sur is also the highest campsite in the Ilocos region: a perfect place to bivouac and enjoy views of the Central Cordillera range, from the more proximal towns of Bakun and Kibungan, all the way to the highest peaks of Luzon, led by no less than Mt. Pulag (ESE). Fireflies – and an owl – comprised our faunal guest list; my favorite ayosep flowers (Rhododendron subsessile) graced the summit and its contiguous slopes.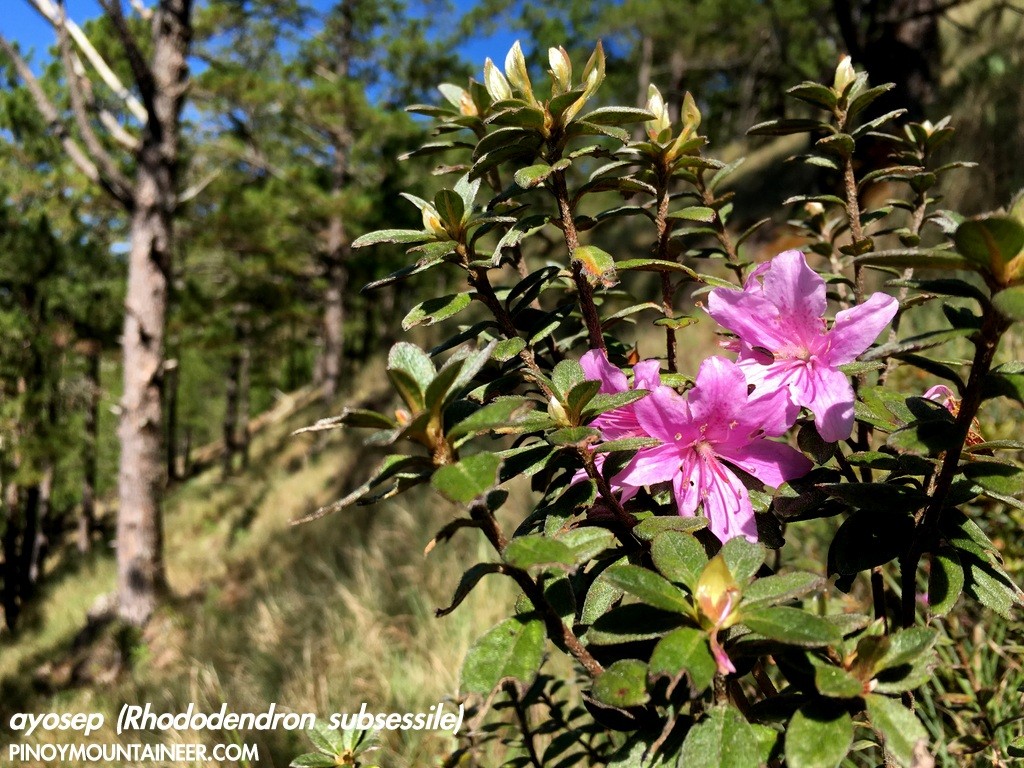 Needless to say, the sunrise over the Central Cordilleras was spectacular.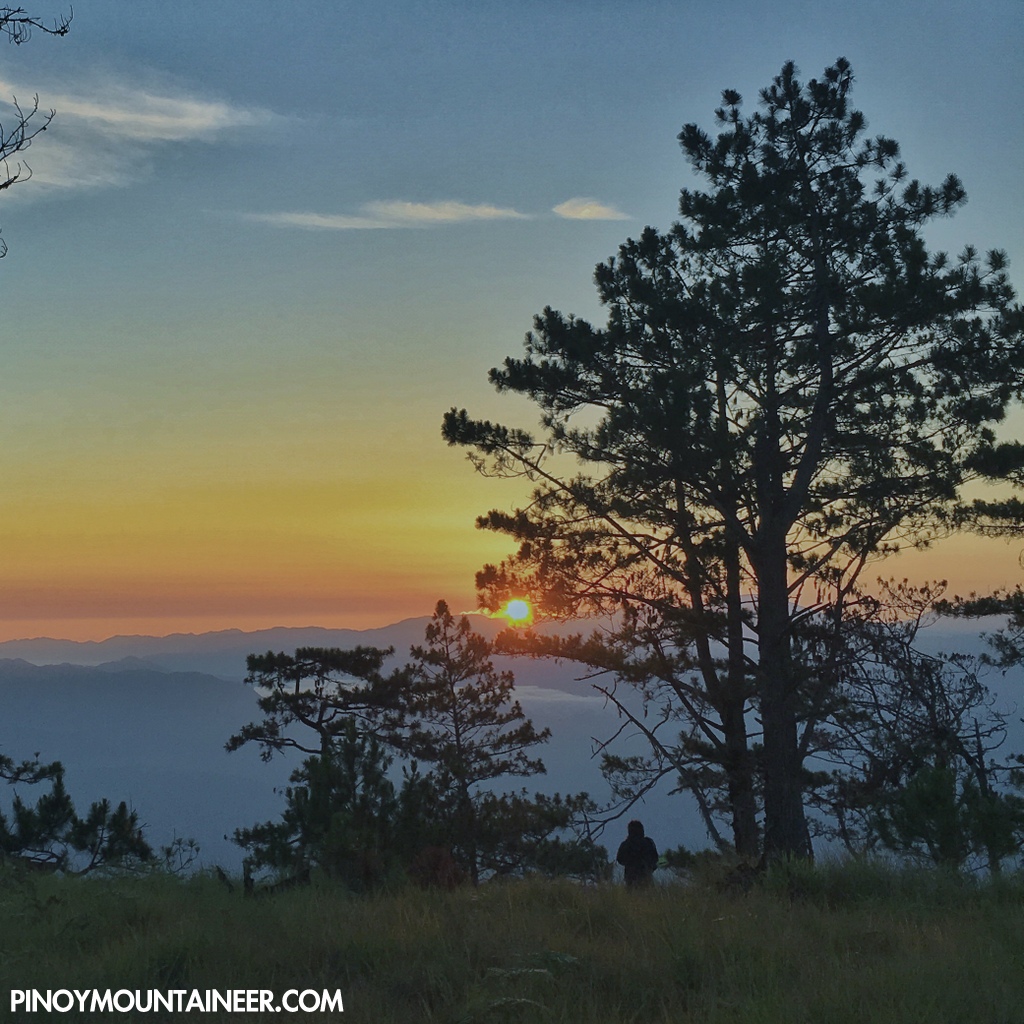 After breakfast (and brewed coffee thanks to Koi), we descended to  Sitio Paang – a trail that's far longer and more challenging than the ascent, but also more rewarding. We started  trekking at 0820. At first it features an Ugo-like descent followed by a ridge-trekking portion that made us feel like we were crossing over from Saulay Junction to Timarid and Simagaysay: ups and downs through pine forest slopes and talahib (beware of the grass blades). Here the trail is made treacherous by the pine needle-covered ground that get very slippery when dry. A memorable rest stop is the Kay-Ang Rock (1905 MASL) – so called because of a man thus named, who a long time ago was exiled to the cavernous formation because of leprosy.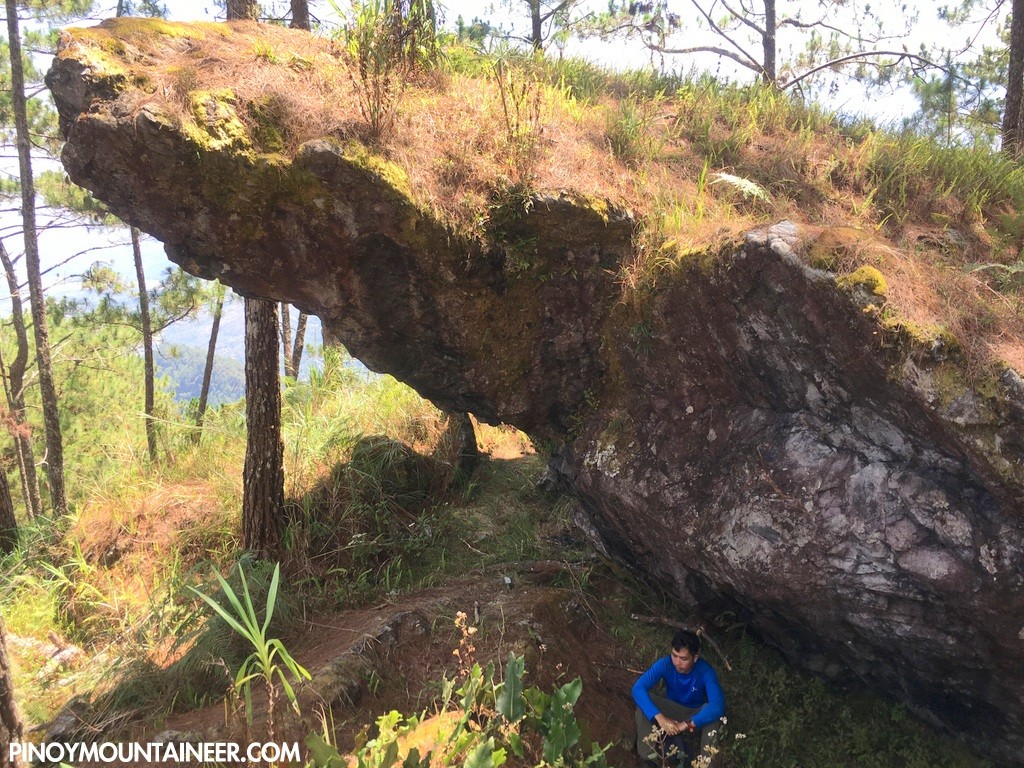 It took us six hours to complete the descent – there were some parts that felt hot especially towards the end, but it was thoroughly enjoyable. The trail doesn't feature any structural obstacles or technical challenges, and I imagine that it will be even more pleasant once it gets established. It's really beautiful: a worthy answer of Ilocos Sur to Ilocos Norte's Sicapoo, and should rank favorably among the other pine forest treks of the Cordilleras.