Mt. Apo Fire Day 7 Updates: Fire not yet contained, cloud seeding done, Apo closed indefinitely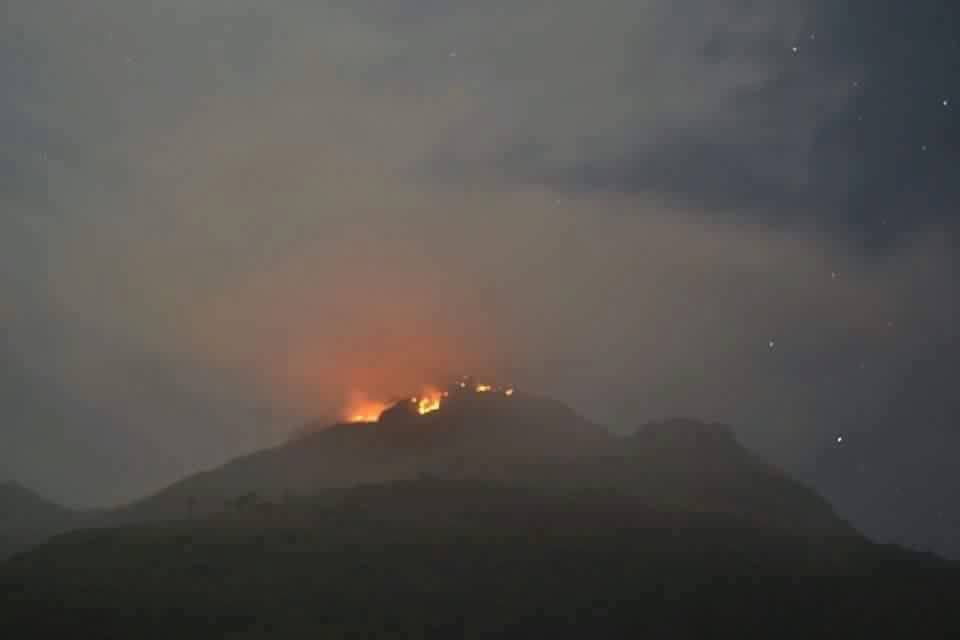 Mt. Apo updates:
1. Fire not yet fully contained. As one mountaineer in the site put it: "On-off yung apoy… Once mawala then all of a sudden on another part may apoy ulit." So they're still making the fire line to contain the fire."
2. Cloud seeding operations were done yesterday and fire suppression activities are ongoing. (h/t Davao Region Incident Management Team). There have been a lot of volunteers who are helping in the operations.
3. As per the Protected Area Management Board and concerned LGUs, Mt. Apo is closed indefinitely – and this closure is likely to be AT LEAST 3-5 years.
4. Some news outlets are reporting testimonies from mountaineers about who may have caused the fire (see this MindaNews report for instance), but while we have also received some messages and comments that recount the incident, we will not give voice to these unconfirmed reports. But what is clear is that there is a high likelihood that the fire was caused by human activity.