Hiking matters #560: Mt. Tsukuba (筑波山), a great dayhike from Tokyo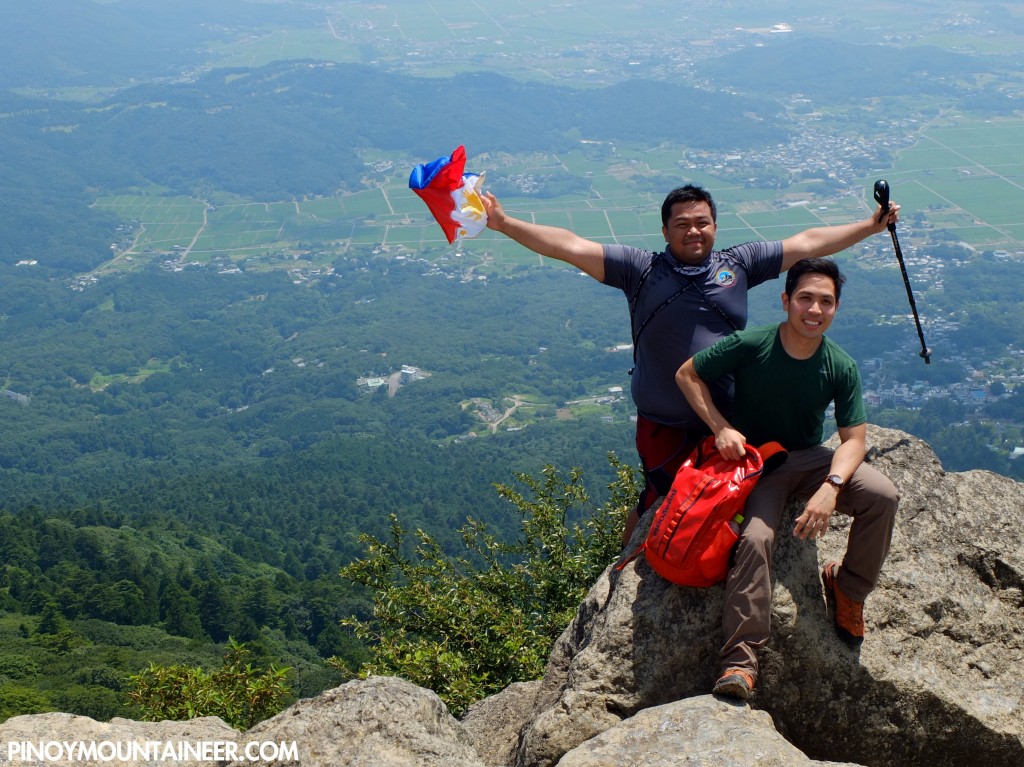 TOKYO, JAPAN – Last year was a very productive time for me as far as hiking in Japan is concerned  – three separate hiking trips allowed me to climb over 10 mountains, including five of the veritable Hyakumeizan! Today, I'm very glad to do my 11th Hyakumeizan – the easy but still very nice Mt. Tsukuba (筑波山) in Ibaraki Prefecture  – at 877m a great dayhike from Tokyo and a mountain that is deeply steeped in myth and legend.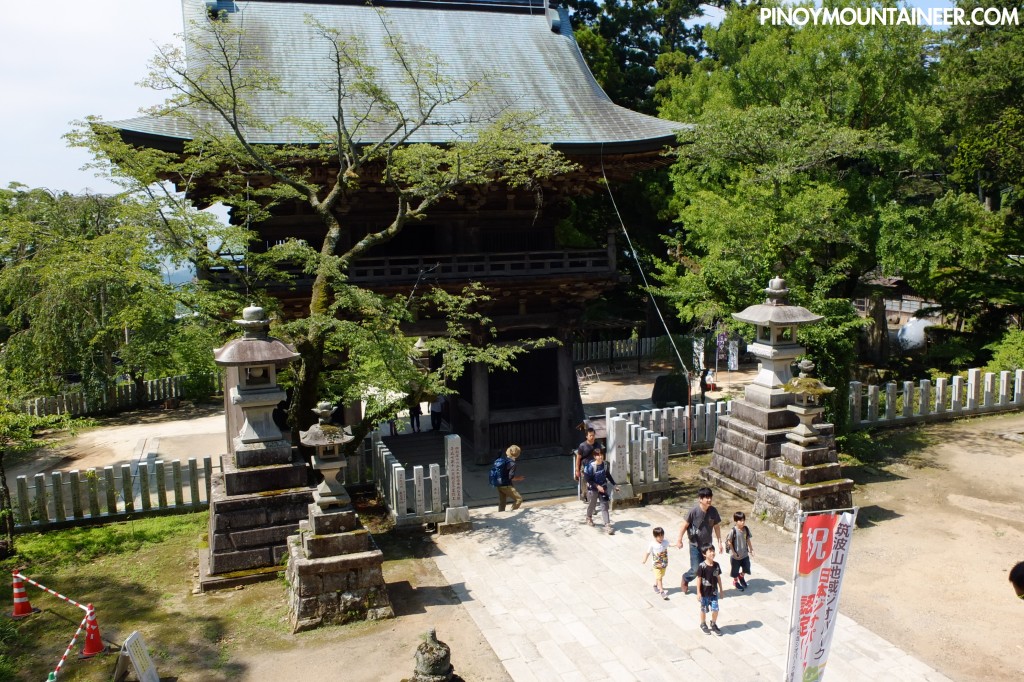 From Asakusa (Tsukuba) Station, we headed to the terminus in Tsukuba (1160 JPY) then took the 40-minute bus (720 JPY) to Tsukuba Shrine (筑波神社入口), where the hike started. We followed a nice trail surrounded by cedars to reach the saddle, taking less than two hours to reach the unremarkable Nantai Peak (男体山, 871m).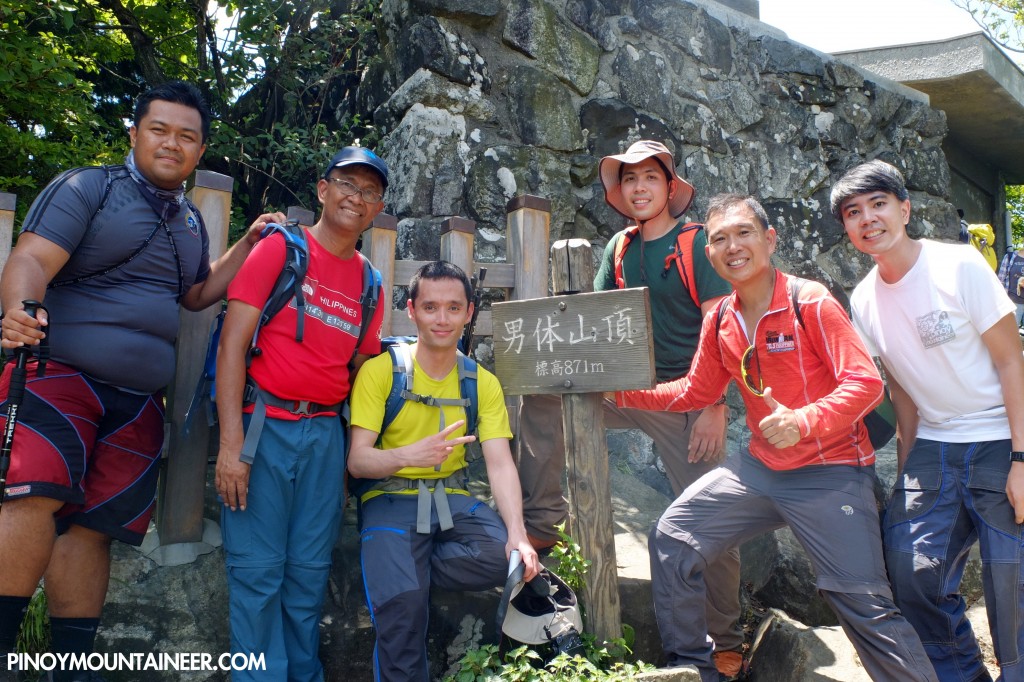 From there, we returned to the saddle, which is, as with many Japanese peaks, host to a number of shops and eateries. A very different hiking culture compared to the Philippines! And of course, there are hikers of all ages – from infants being carried by backpack carriers to the very strong ojisans and obaasans.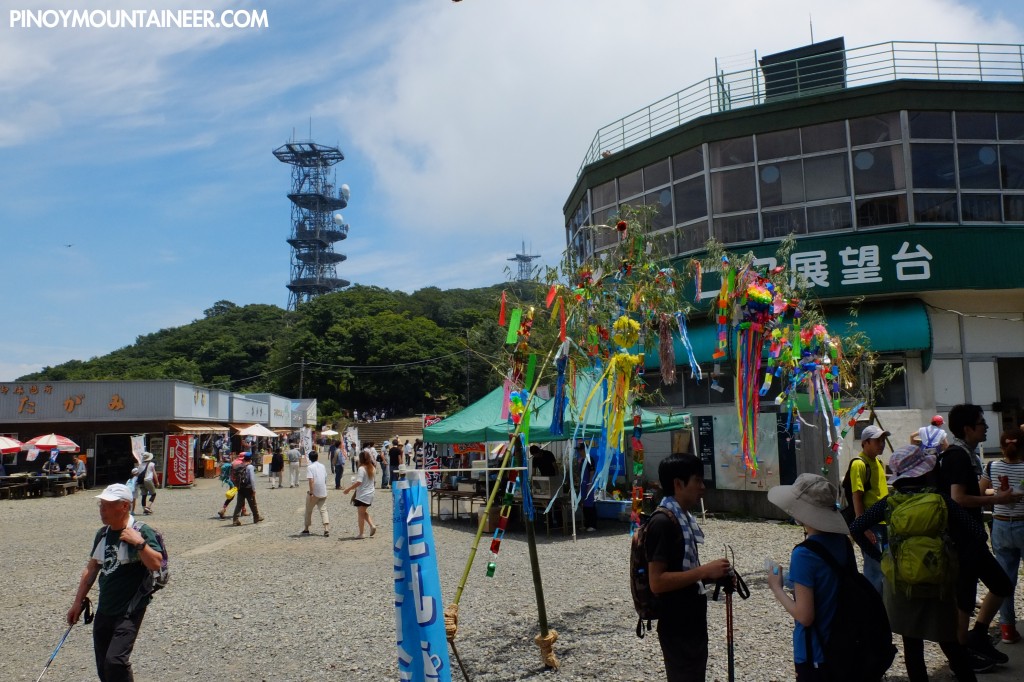 For the final leg of the hike we proceeded to the prettier and higher  Nyotai Peak (女体山, 877m). Between the two peaks are interesting rock formations, including the famous frog's mouth that will "give you luck if you toss a rock inside".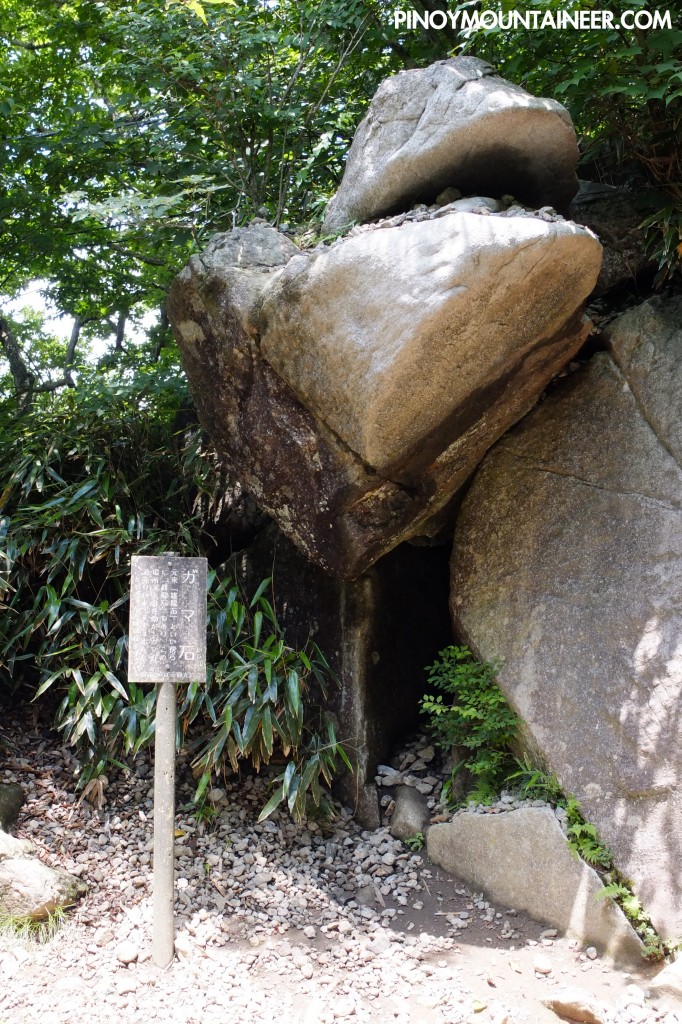 At Nyotai – which counts as the summit of Tsukuba – we had beautiful views of the Kanto plain, and although it was too hazy to see Mt. Fuji, it was still very rewarding. From there, hoping to catch my favorite matcha ice cream place in Tokyo, we took the ropeway (620 JPY) to Tstsujigaoka (つつじが丘) where we caught to bus back to Tsukuba en route to Asakusa. What a rewarding day. Truly, it's nice to be back in the Japan mountains! より多くを楽しみにして!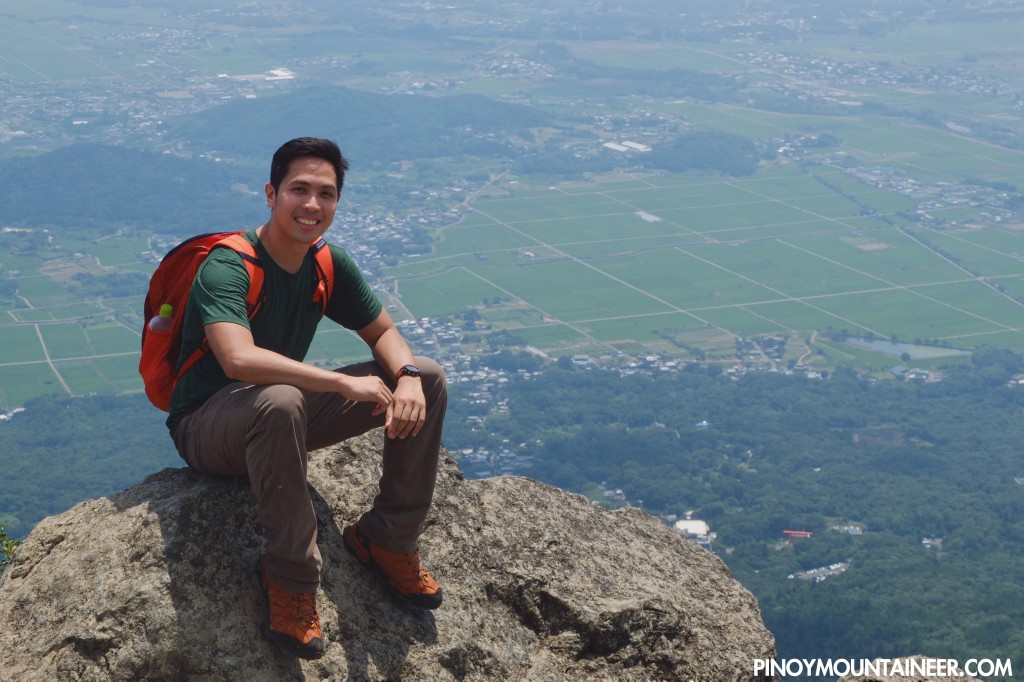 J