Hiking matters #496: Mt. Hilong-Hilong Day 2 – Mt. Aung-Aung (Peak 1) traverse to Peak 3 and back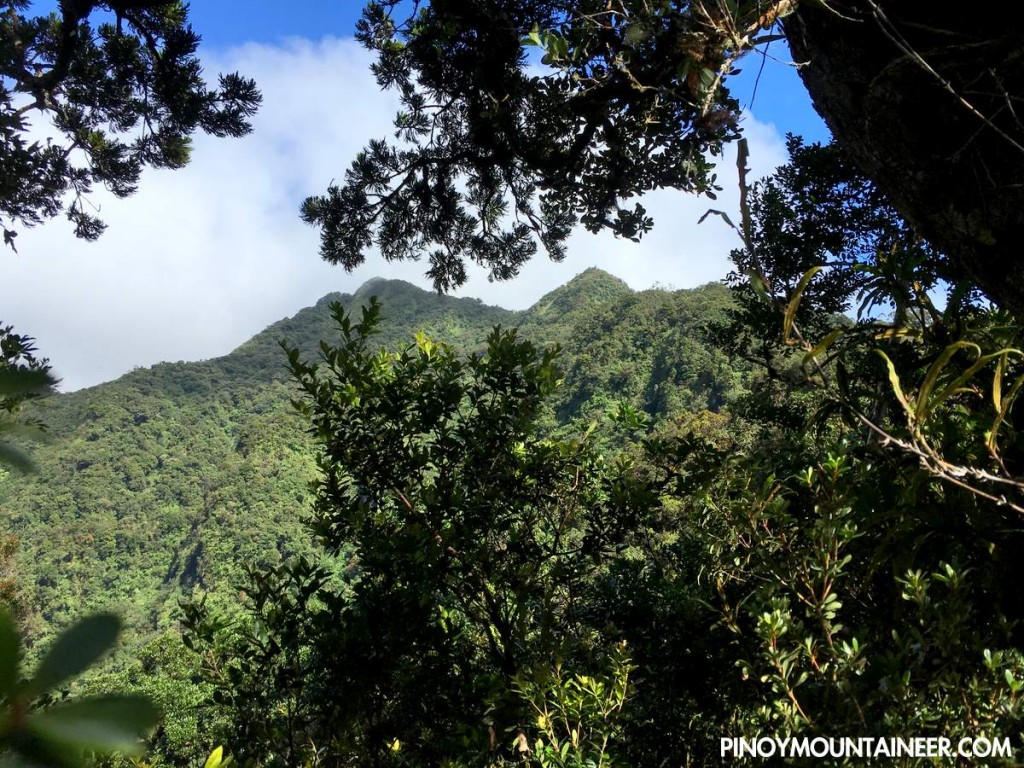 The next day we resumed our trek at 0745H, after the aforementioned ceaseless winds and rains that pounded our campsite throughout the night (see Hiking matters #495). With only over 200 meters of altitude to gain, we arrived at Peak 1, and mountain's very summit, at 0849H.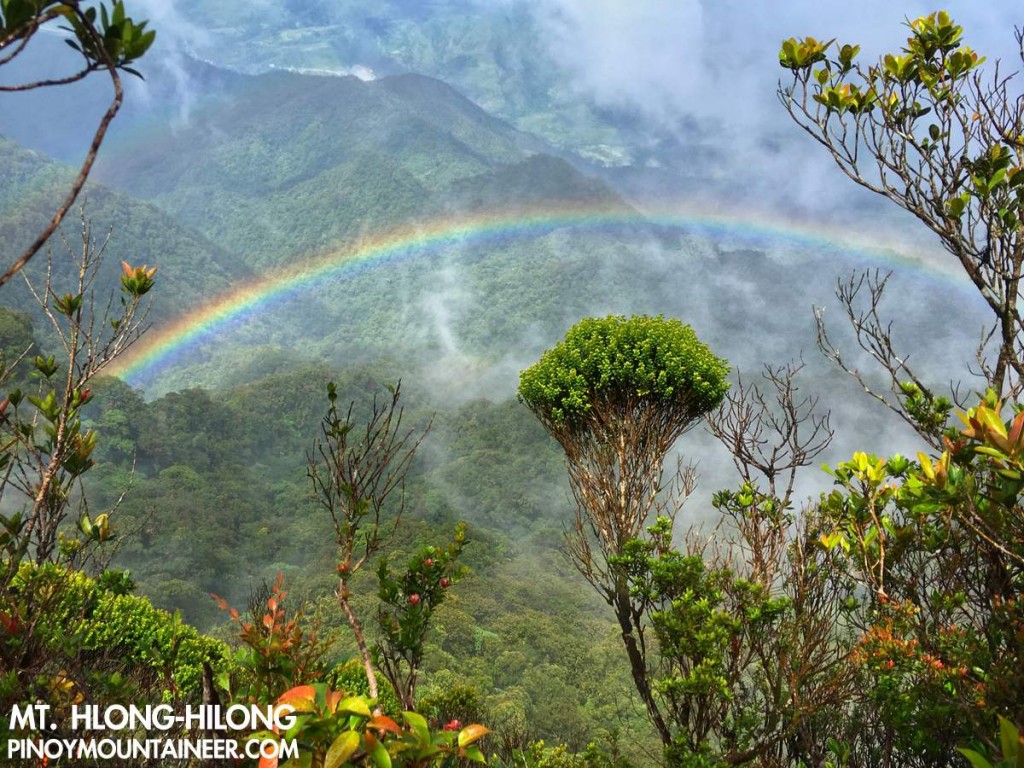 It was a true privilege to be there, given the fact that it was off-limits to hikers until recently. Out of respect for the local customs, we kept our silence while we were there, and I uttered a prayer for the protection of the mountain and the lumads of the region. Because the summit was covered with clouds we didn't linger and proceeded to the traverse to Peak 3.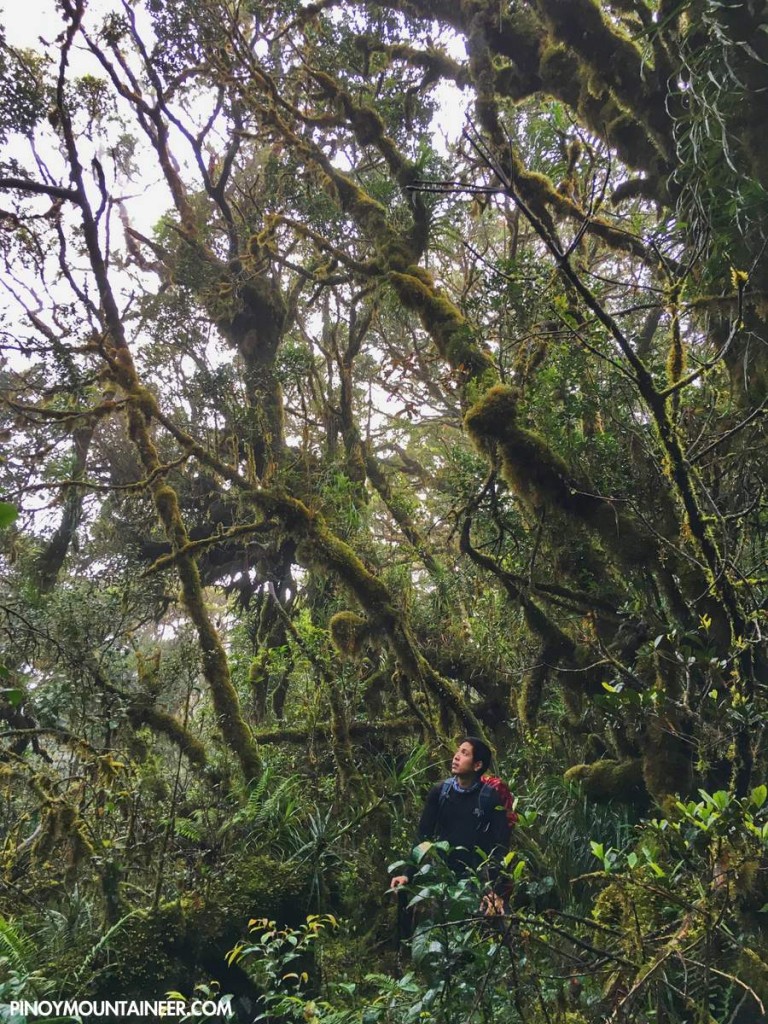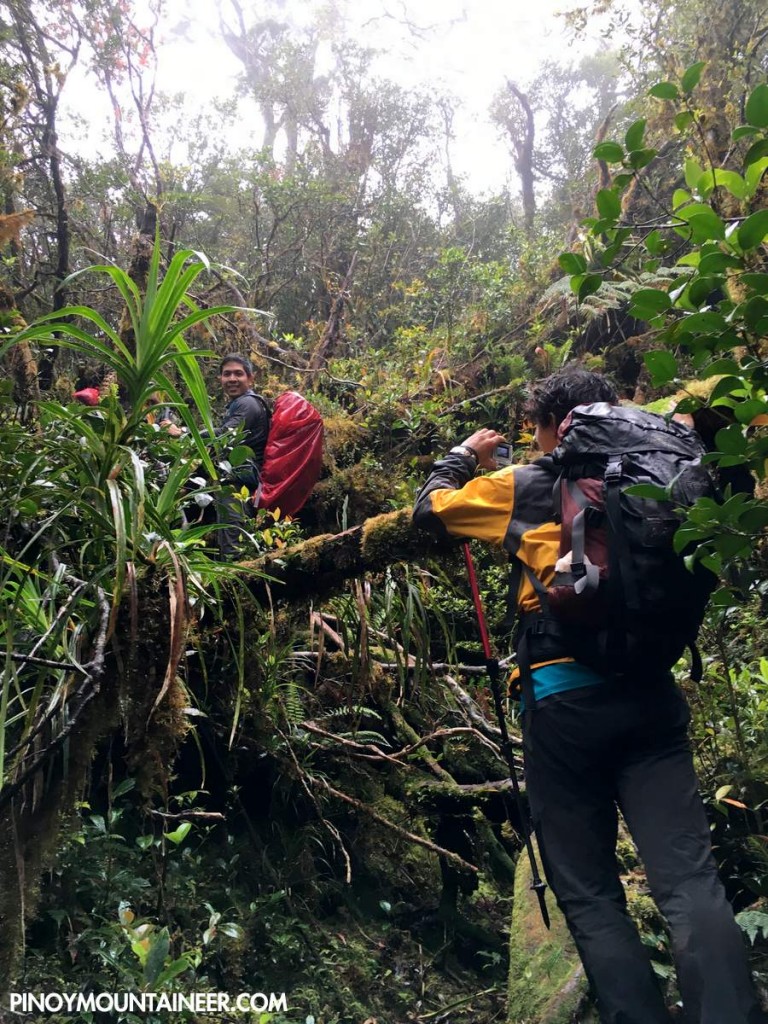 This traverse route turned out to be much more difficult, and very much reminiscent of the tortuous routes of Talomo on the way to Mt. Apo. The trail was not just vertical, but three-dimensional, necessitating all kinds of "acrobatics" to negotiate. To the seasoned hiker, every step was a delight, but even so it was still a pleasant surprise when the guides told us that we were actually already in Peak 3 by 1045 H, and that "Peak 2" isn't really a notable part of the trail!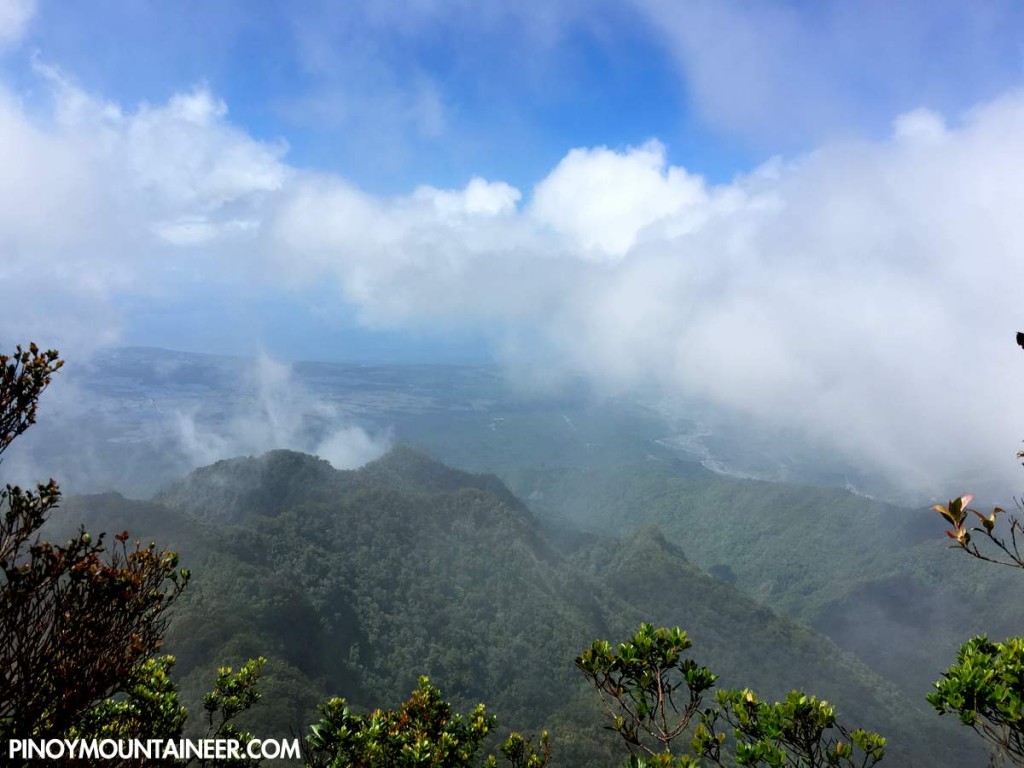 Fortunately, the skies had cleared up a bit by the time we reached Peak 3 so we stayed there for a while to appreciate the views – and the rainbow that appeared. The traditional endpoint of the old hikes, this peak is also the place to spot Philippine eagles in flight – if you're willing to camp out for several days! If only I had more time, I would have stayed there for even just an extra day.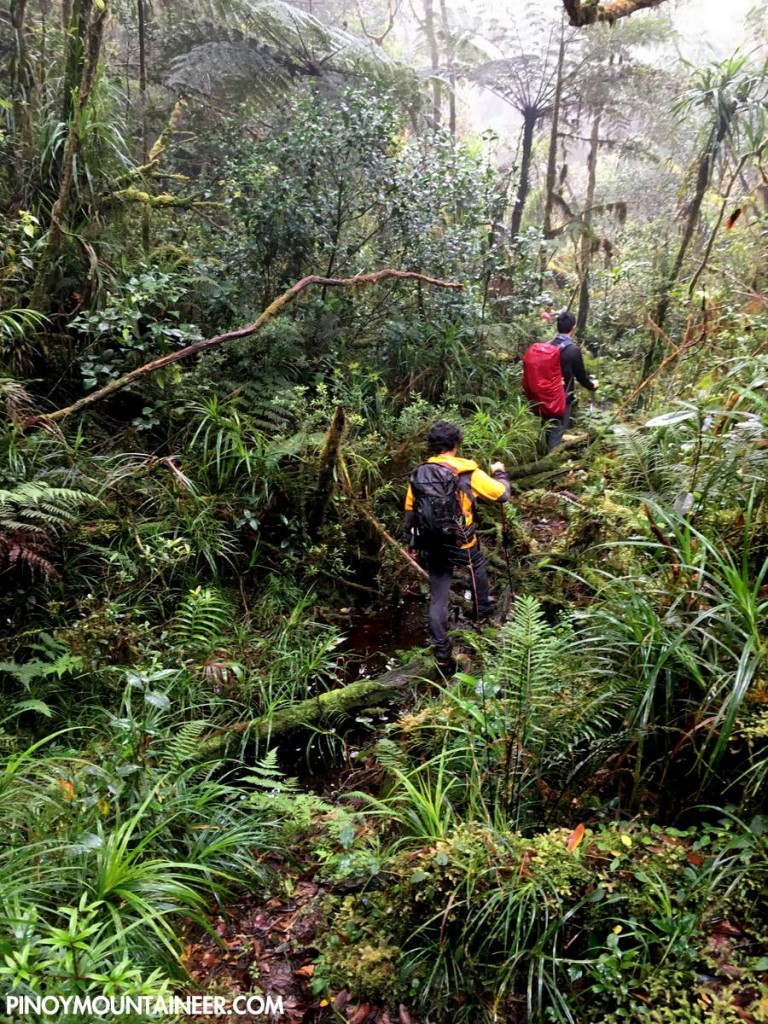 We were supposed to spend the night in Agila campsite – so called because of its proximity to the eagles' nests – but we realised that we could actually finish the hike on the 2nd day. When we told the guides of our plan, they suggested a "shortcut" back to Baranas Falls, but as in the movies, "shortcuts" aren't always shorter and easier. What we found ourselves doing was a several-hour long sojourn through even denser and forest!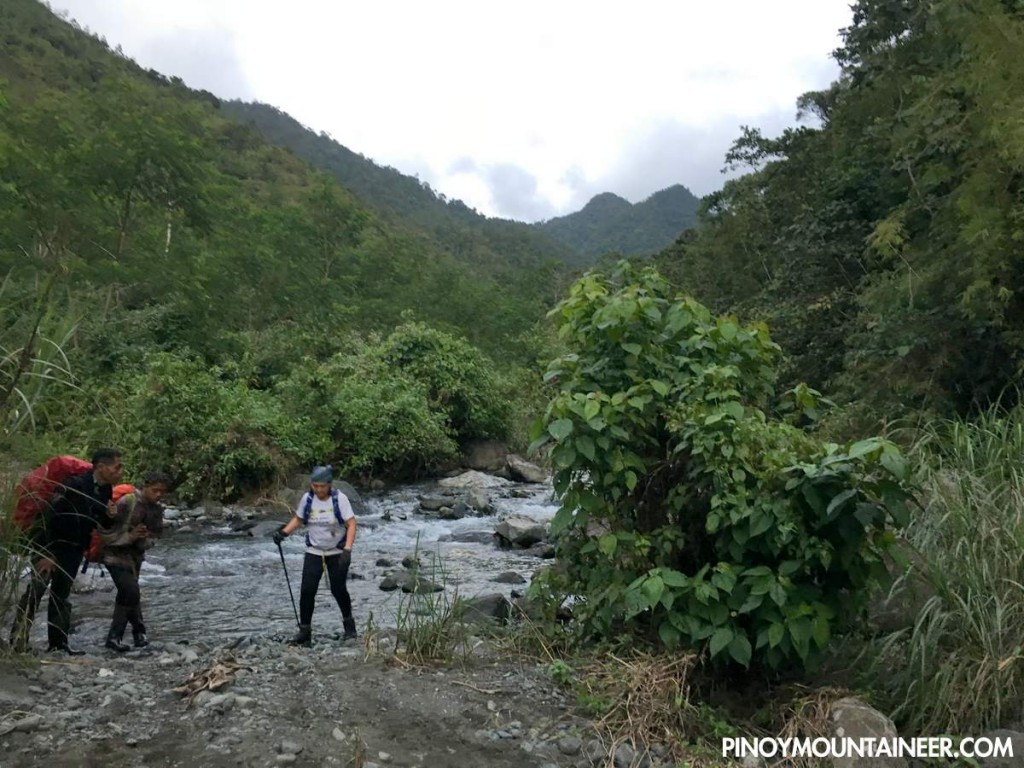 By 1700H, however, we were back into the river crossings and by 1830H back in the trailhead – in what turned out to be a very memorable trek. Thank you to our guides for accompanying us and cheers to my companions Coby and Cynthia for another wonderful hike! The adventures don't end there however: we would still go on with hikes up Mt. Magdiwata (San Francisco, Agusan del Sur) and Mt. Kasunungan (Nasipit, Agusan del Norte).
HIKING IN CARAGA (JANUARY 2016)
Hiking matters #495: Mt. Hilong-Hilong, Cabadbaran Day 1
Hiking matters #496: Mt. Hilong-Hilong, Cabadbaran Day 2
Hiking matters #494: Mt. Magdiwata, San Francisco
Hiking matters #485: Kasunugan Peak, Nasipit