Opinion: Conquering disability through determination and teamwork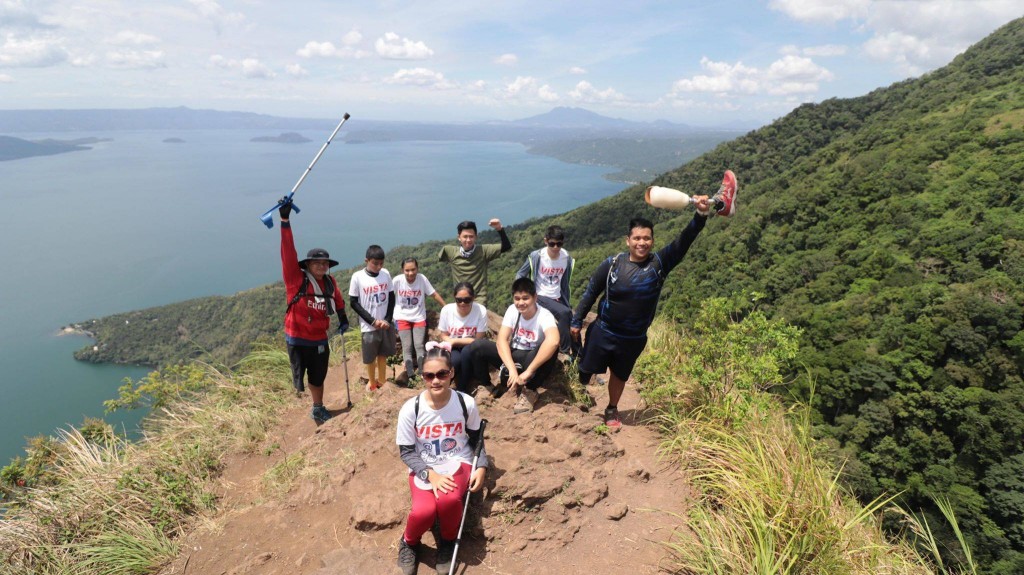 by Simon Adriano
Blogger's note: Mountaineer Simon Adriano has worked closely with the visually-impaired community to bring VIs to the mountains, and he most recently organised a hike together with the 'Adaptive Climbers of the Philippines' – a group of amputees that summited Mt. Apo recently. Pinoy Mountaineer, which co-organised the First Amputee Climb in 2009, is very pleased to be involved in these efforts. We are committed to make the outdoors an inclusive place.
Climbing a mountain is never easy. It always require sweat (sometimes blood) and sheer determination. It means hours of walking under steep terrain, exposure to various elements and uncertainty. But the reward outweighs the pain and hardship. Most often, pain and hardship becomes most sought pleasure. Not many understand this except those who have tried and succeeded. But it's also harder to fathom if one is differently abled who tries to follow the same suit. In this case, these guys broke boundaries. They say "Limitations are just a state of mind we let ourselves imprison into."
It was an exalting journey to Maculot's Rockies. Excitement and a bit of fear may have set in at the beginning, but it eventually gave way to decisiveness, confidence and fortitude. I'm glad to be part of this great feat. Not only it taught us about resilience in the face of adversity but how meaningful relationships can turn hardships and sacrifices into hope and blessings. Riveting as it was, what fascinates me is what parenting has done to mold these kids to pursue greater heights. I can imagine how triumphant both the kids and parents must have felt.
In the photo above we see visually impaired kids with their newly found amputee friends conquering the rockies of Mt. Maculot. It's not just about the view but also about what we feel, hear and the experience of getting there that draw us back to the peaks.
Thanks to all the people who were part of this wonderful journey. You brought an unforgettable experience to these amazing bunch.