Hiking matters #620: Mt. Nosaka (野坂岳) in Fukui, Japan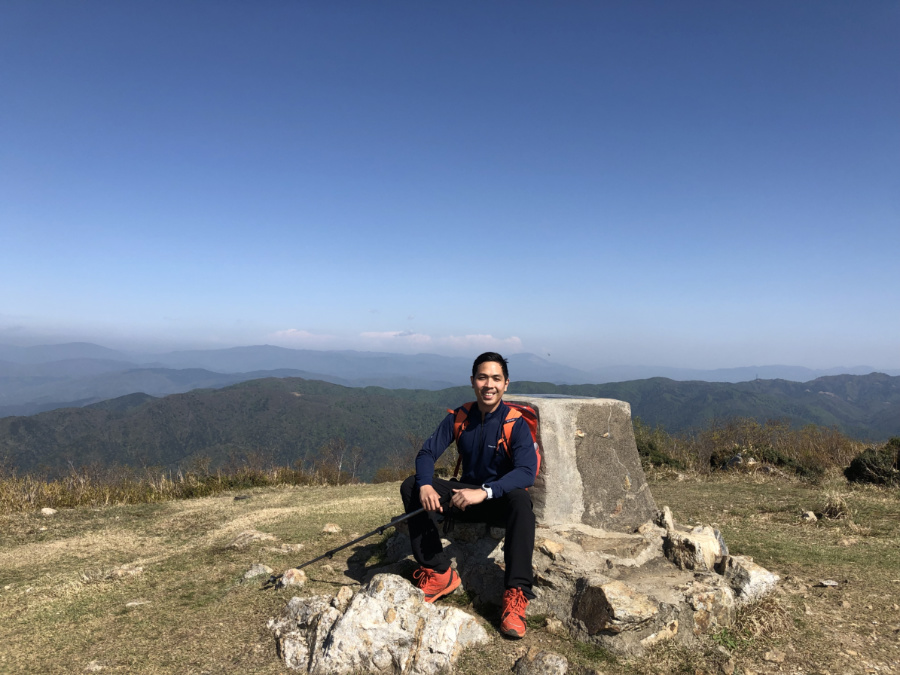 A day after the hike up Mt. Ibuki we decided to rest and just to visit Kobe and Uji – two places in Kansai famous for beef and matcha, respectively. The following day, however, we resumed our hiking with a relaxing dayhike up Mt. Nosaka ((野坂岳) in Fukui, Japan. Although it's just 914 MASL, one starts near sea level, making it still a worthy hike. From Shin-Osaka we took a train to Fukui and then took another train to Awano station; from Awano we walked up the road to a campground and then started the hike proper from there.
The hike was thoroughly pleasant; the trail was well established and there were no real difficulties as we hiked up a beautiful forest of beeches and other interesting trees (there were some leftover sakura). As we ascended, Lake Biwa came into view with the surrounding mountains.
\
Three smaller peaks presaged our arrival at the summit proper, which offered nice views of the Hira Mountains as well as Mt. Ibuki itself and its distinctive dome shape. Although it lacks the grandeur of many of the Hyakumeizan, Mt. Nosaka turned out to be a worthy stop – especially if you're already in the area.