Hiking matters #631: Mt. Daibosatsu (大菩薩嶺) in Yamanashi, Japan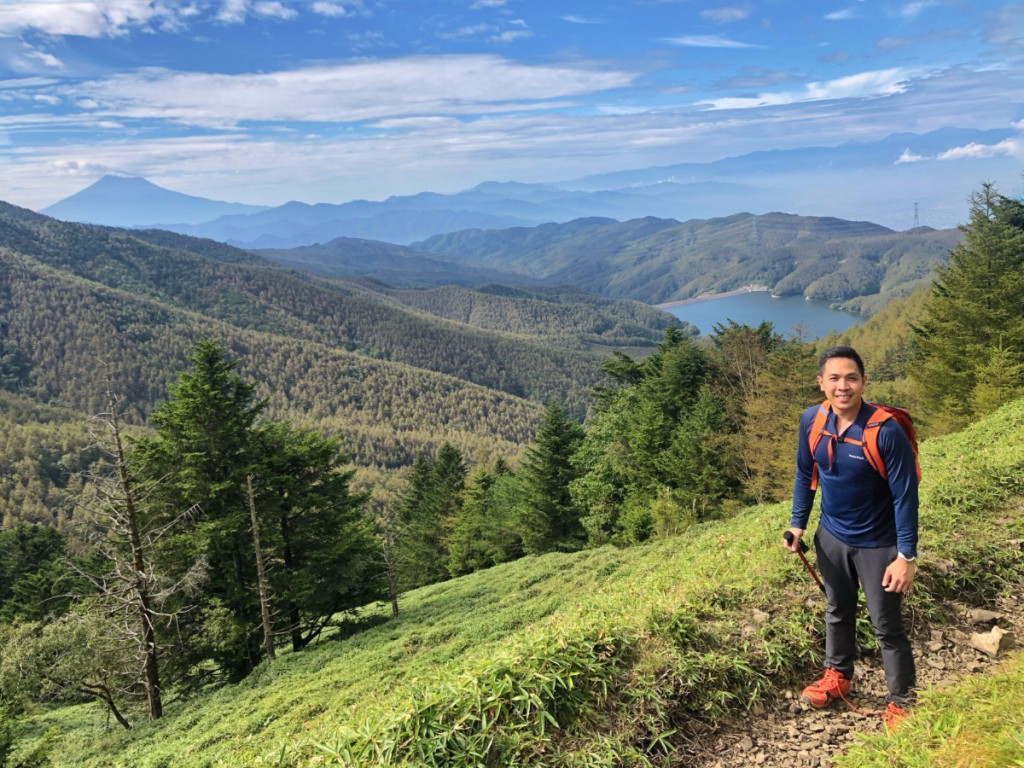 TOKYO – The summer rains drenched my plans to make a Hyakumeizan run – I ended up with 5 instead of the minimum 7 I had set for myself.  So I decided to do some catching up by spending a weekend in Tokyo and climb two of the 100 Famous Mountains that's within range of Japan's capital. Once again, I was joined by Jeion Paguio, a Pinoy hiker who works here. The first mountain we aimed for was the 2057-meter Mt. Daibosatsu (大菩薩嶺)  in Yamanashi Prefecture, also within the Chichibu-Tama-Kai National Park(秩父多摩甲斐国立公園) like Mt. Kumotori. To get there I took a train to Kai-Yamato station and then a bus to the trailhead.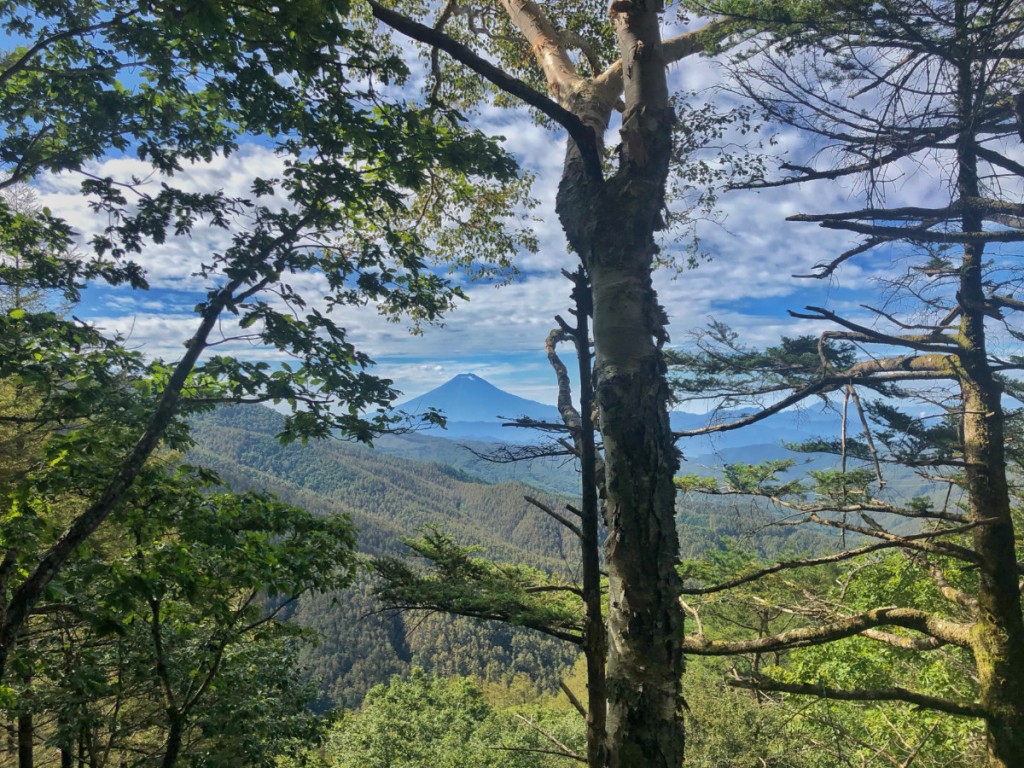 The view was immediately rewarding -as we ascended the pine and beech forest, there was a view of Mt. Fuji – still free of snow, beautifully majestic even from a distance. The hike was pleasant throughout, and even easier than Kumotori or Tanzawa, both of whom I had climbed a couple of years ago as part of the Hyakumeizan quest (I still need to do the traverse of Mizugaki-Kinpu-Kobushi!).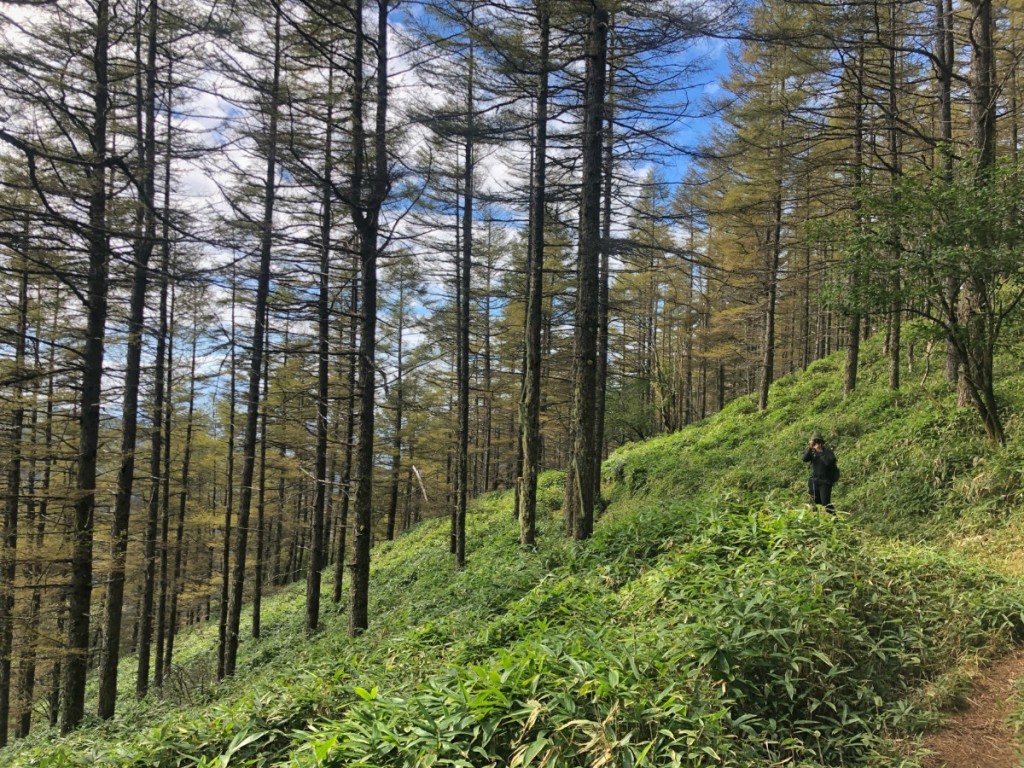 Past the tree line, the view even got more scenic with rock formations offering views of Fuji and the nearby mountains, culminating in the Kaminari Rock. From there, it took just 10 minutes to reach the forested summit of Mt. Daibosatsu, totalling 2.5 hours going up.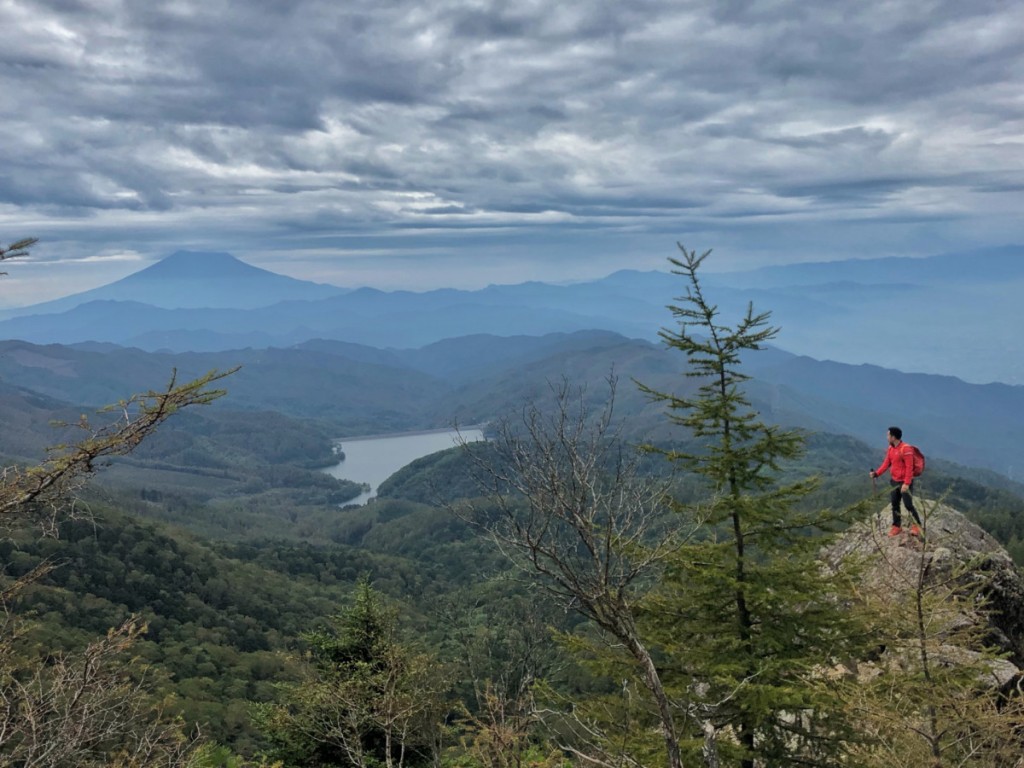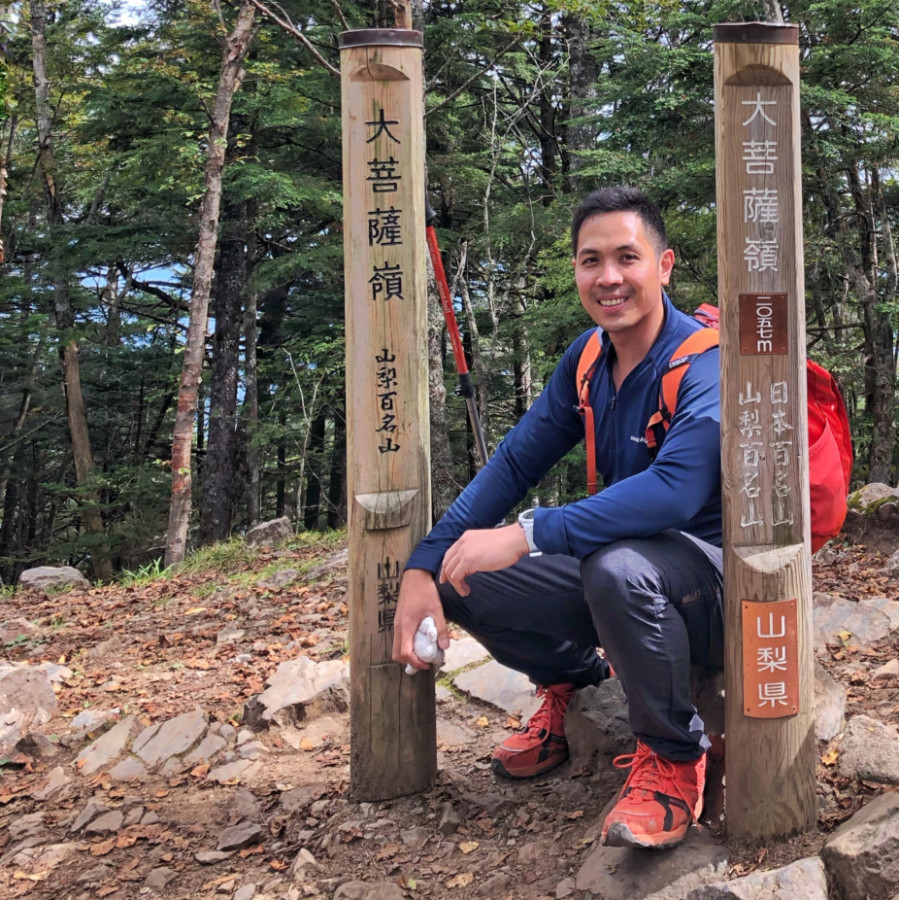 From the summit, we took a shorter route, taking less than an hour to reach the trailhead at Kamihikawa pass. Altogether, it was a very rewarding hike – one that I wish I had discovered earlier! The adventure continued the next day with Mt. Amagi in Izu Peninsula (see Hiking matters #632).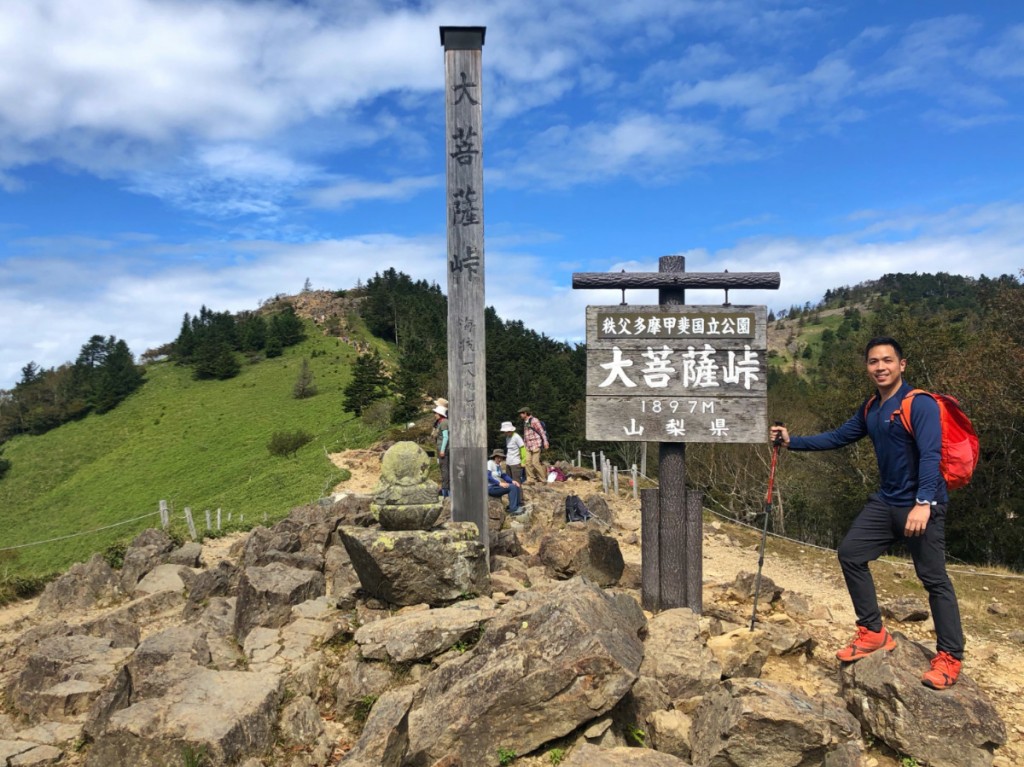 Here's the actual itinerary of our Mt. Daibosatsu (大菩薩嶺) dayhike. The train and bus fare combined cost around 6000 JPY:
0601 Take train from Ueno Station
0803 Arrival at Kai-Yamato 甲斐大和駅
0810 Take bus from 甲斐大和駅 to 上日川峠
0851 Arrival at 上日川峠
0900 Start trek Kamihikawa pass
0925 Fukuchan-sou
1045 Kaminari rock
1100 Mt. Daibosatsu
1200 Daibosatsu pass
1235  Fukuchan-sou
1300 Kamihikawa pass. Take return bus
1345 Back at Kai-Yamato Station
1423 Departure Kai-Yamato
1634 Back at Ueno Station