Hiking matters #200: Mystical, misty Mount Hiei (比叡山) in Kyoto, Japan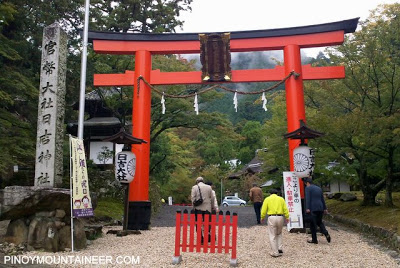 Going up Mount Hiei (比叡山) near Kyoto, Japan was a dream for me, having read about the mountain several times in my readings in Japanese history and literature. Wasn't this the mountain where the warrior monks once dwelt, only to face defeat by Oda Nobunaga? I loved to watch anime as a young boy and it was also in Mt. Hiei where the epic battle between Kenshin and Shishio was held, in Rurouni Kenshin. Thus, it was not just the hiker in me that brought me at its foot, one rainy October day. From Osaka, I took the kaisoku train to Kyoto Main Station, then changed trains and dropped off at the Hieizan-Sakamoto Station.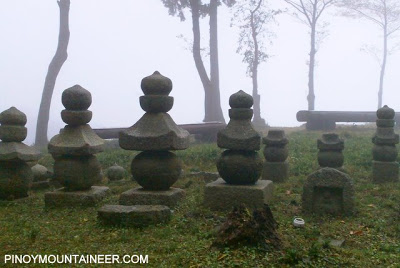 Actually, there's a cable car, then a ropeway, that takes you all the way to the top, but I preferred to walk, just like Yahiko and Sano in RK when the went to see the aftermath of Kenshin's battle. It amazed me that the atmosphere looked exactly as I had seen it in the anime, or as I had imagined it from the books. But then, it began to rain…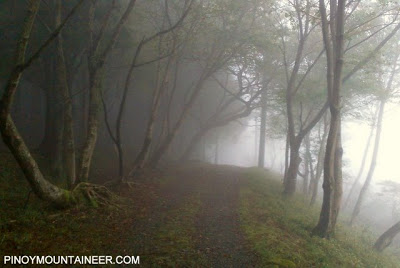 I took refuge at the Enryaku-ji, the temple complex of the marathon monks and a UNESCO World Heritage Site (I had to pay an entrance fee of Y500 or 600). As I walked towards it, I could hear the tolling of the bells. It grew colder with the wind and the rain, and I could not take out my camera to capture the sublimity of the moment, but I pressed on with my walk. I decided to make a travese to the Eizan cable car.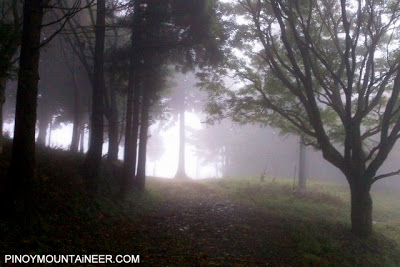 Soon a thick mist enveloped me, and at the summit, 830 MASL, there was nothing to see; had the clouds not obstructed the view I would have seen beautiful Lake Biwa, and the mountain slopes at the turn of autumn. But my Hiei-zan experience would be misty and mystical, without pictures or views, but with much contemplation and realization. Veiled by the mist, I was mistook for a bear by a monk from Kyoto, who asked me, "Why are you here?" I answered: "I came to see the famous Hiei-zan, but sadly, it is covered with fog." The monk just smiled, and replied: "You have seen it, and from now on, take it with you." Until now, I am still trying to think about what he said.
AUTUMN IN JAPAN 2011
HM #202: Outdoor shops in Osaka