Hiking matters #44: Pico de Loro Traverse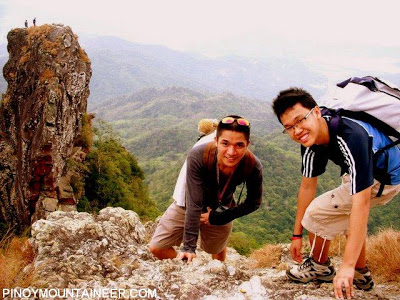 Basking at the vastness of Earth from the Parrot's Beak in Pico de Loro is an experience worth repeating, and that I did when I joined my friend Gideon Sarreal and his friends in a traverse of Pico de Loro last week. The other Sarreals were there too – Coby of San Beda Mountaineers and sisters Lilay and Agnes. If you look at the picture, there are two figures standing at the Parrot's Beak – one of which is me.
What else can I add about a very popular destination that nearly everyone has climbed? Perhaps not much. But even so, Pico de Loro is one mountain that changes with each season; when rainy, the winds turns fiery and the waterfalls becomes noteworthy. When sunny, the views are assured but the waterfalls is dry.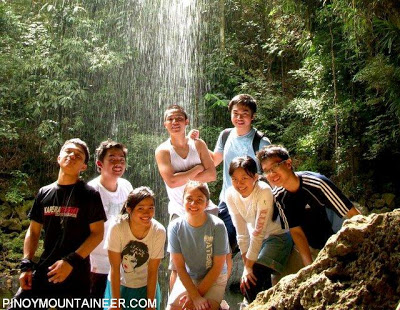 Along the way we met some climbers who were reminding other climbers not to litter in the trails. This voluntary 'policing' of the mountain is a very welcome attitude. We must always be vigilant. I am happy to report, however, that Pico de Loro is a clean mountain; I didn't see any garbage in campsite – and only a few in the waterfalls; I hope this is maintained and improved.
We did the descent to Nasugbu very swiftly, taking all of 80 minutes to reach the Ternate-Nasugbu Highway. The bamboo grove-themed trail was an expanded version of the brief forest interlude in Batulao's new trail. From the highway. which we hitched a ride to Nasugbu town proper. Jolibee was at hand to give us a postclimb treat. All in all, it was a very nice dayhike!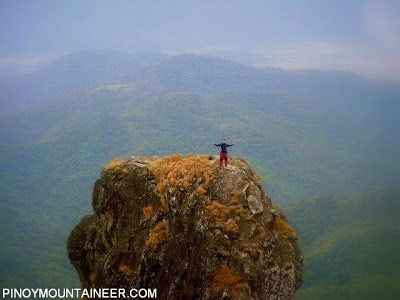 Pictures courtesy of Lalaine Hablado. Many thanks and it was nice meeting everyone who joined the climb!