ENVIRONMENTAL ALERT: Pico de Loro is burning!! The Nasugbu side is full of burnt forests and fallen trees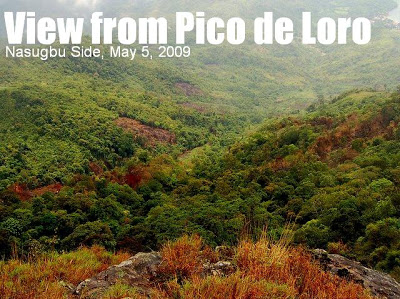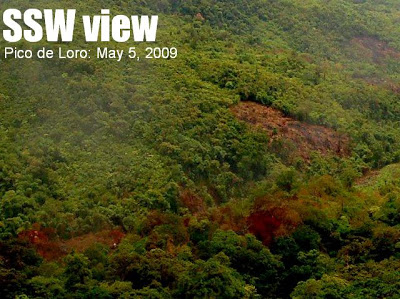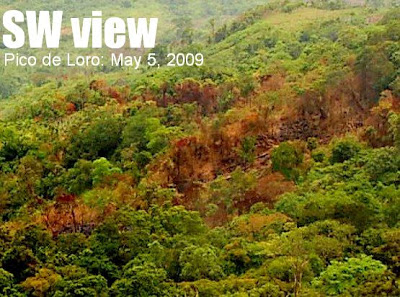 Dear friends, I'm on hospital duty right now but I wish to inform you of the most shocking thing we saw yesterday when I climbed with the Born to be Wild crew of GMA-7 led by Kiko Rustia, himself a mountaineer, and members of various mountaineering clubs (UP Mountaineers, San Beda Mountaineering Society, UP ORG, my old hiking friend Sai Sicad) up Pico de Loro to do a small clean-up and environmental assessment climb. The whole panorama of the Batangas side of Pico de Loro is full of burnt areas, whole hectares of them. Imagine our shock when we expected to document a small campsite fire, only to find ourselves confronted with a problem of shocking proportions!
The campsite fire is just the tip of the iceberg. Is this a forest fire or an illegal logging operation? Is this what you call a "DENR Protected Landscape"? What is going on in Pico de Loro?!?!
Pictures taken by Jacob Sarreal of the San Beda Mountaineering Society.
PBA091o293qo