Hiking matters #272: Mystical Mount Misen (弥山) in enchanting Miyajima Island, Japan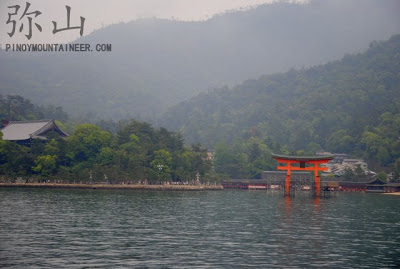 On our last day in Japan, we took the Sakura shinkansen from Himeji to Hiroshima in the Chugoku Region in Western Honshu, and from Hiroshima, we headed towards Miyajima (Itsukushima) Island, famous for the Itsukushima Shrine, a World Heritage Site and one of the three famous views of Japan.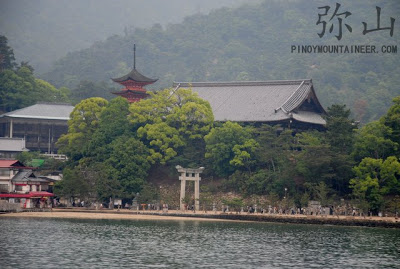 Aside from visiting the famous shrine, I was interested to do the hike up Mt. Misen (弥山) the highest peak in the island, at 535 MASL. Its primeval forest and excellent location, overlooking the Seto Inland Sea, were sufficient motivations, overcoming the fact that we had a very tight itinerary, considering that we had to fly on the same day from Kansai airport back to Manila!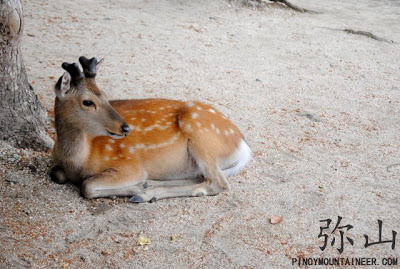 The approach to the island was already captivating, with the powerful presence of the red torii, partly submerged in the waters, that is one of Japan's most famous landmarks. Upon landing, sika deer (Cervus nippon) greeted us; they roamed freely in the island, reminiscent of the sometimes unruly deer at Nara Park.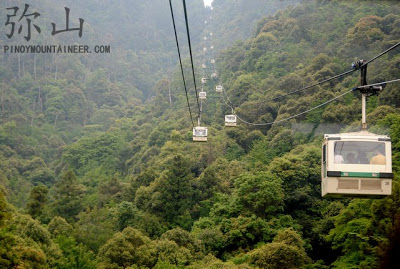 From the shrine area, we decided to walk towards the cable car station. While aboard the cable car, we would appreciate the forest that enveloped the island, which was truly primeval and enchanting: evergreen and lush – a stark contrast from the snow mountains of Hokkaido, or even the other mountains of Honshu.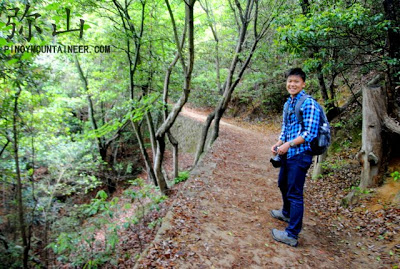 We started trekking at the terminal station of the cable car, beyond which it only took less than 2 kilometers to finish the trek. As we went higher, views of the Seto Inland Sea and its beautiful islands emerged; it is in one of those islands where Koushun Takami set his memorable Battle Royale.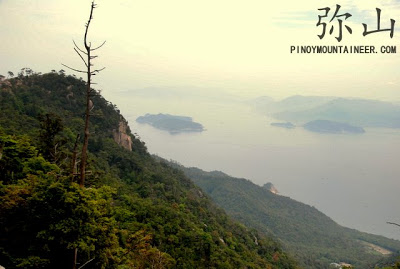 Eventually, we came upon the massive rocks that herald the approach to the summit.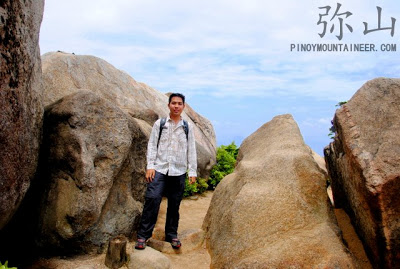 And in just a few minutes, we were at the summit – 535 masl – enjoying the view of the Seto Inland Sea and the Primeval Forest; refreshing winds also came upon us; the entire trek was truly a worthwhile experience!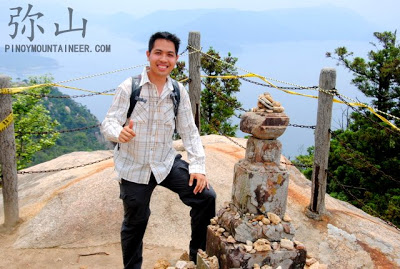 Instead of taking the cable car again, we descended the full length of the trail, and in less than an hour, we were back at the shrine. Very soon, it was time to go back to Hiroshima, then to Kansai airport where our Japan trip will end. It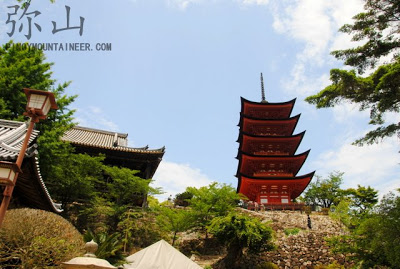 Mount Misen is a very easy sidetrip . To get there, take the local train from Hiroshima bound for Miyajimaguchi (around 40 minutes), and from there, take the 10-minute ferry to Miyajima. From the pier, there are signs that will direct you to the various trailheads of Mount Misen. If pressed for time, consider taking the cable car (Y1000, one way).