Hiking matters #133: Mt. Kalatungan Traverse, Day 2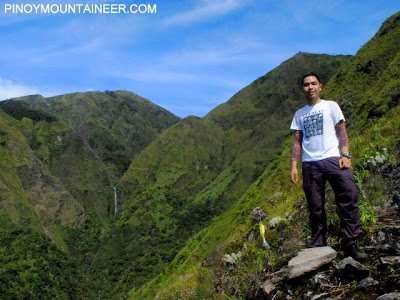 From New Eden Camp 1, we hiked through a forest that became mossier and mossier as we went higher. We came across a junction that linked the Mendis – Kalatungan trail (there is a Mendis – Wiji trail, and that's what we took on the way down) and the New Eden trails; further up the.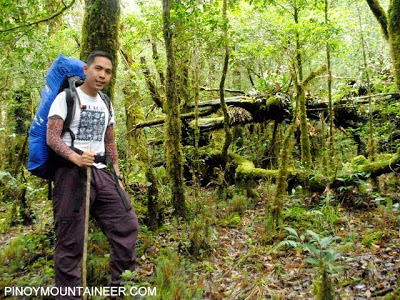 During the first half of the day, the weather was very nice; the sun shone over the slopes of Kalatungan; and we saw a waterfall dividing what seems to be the main peak of Mt. Kalatungan, and Mt. Makauapo, otherwise known as Wiji. On the way up, I picked wild berries which were an excellent trail snack.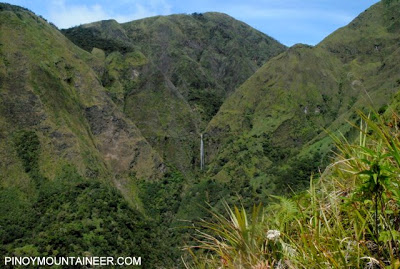 Along the way, we encountered a hunter's camp and we saw the carcasses of wild boar and wild deer. The ethnic Manobo tribes have always hunted for deer, which they call salarong, and wild boar, and it is quite challenging to reconcile the need to protect these deer if they have become an endangered species, and the need to respect the rights of the Manobo who possess the land as their 'ancestral domain'.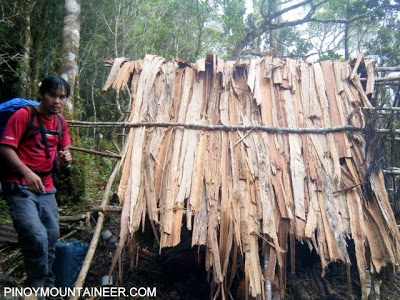 Soon, we reached the junction that connects with the traverse trail to Wiji, and beyond – to Brgy. Pigtauranan (where there is a nice lake); to Mendis (the traditional route); and to Brgy. Miarayon in Talakag, Bukidnon (the usual traverse is from Mendis to Miarayon).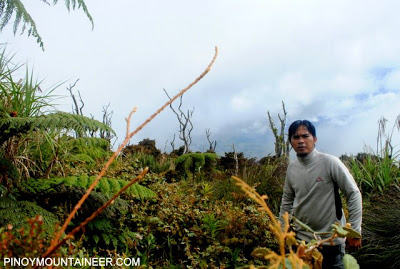 Finally, at around 1400H we summited Mt. Kalatungan, at least the 6th highest mountain in the Philippines, but probably the 5th (my altimeter registered its elevation at 2885 MASL; other climbers report even higher readings). Unfortunately, we were deprived of any views; it would have been nice to see Dulang-Dulang and Kitanglad; if only to repeat the breathtaking experience of seeing Kalatungan from Kitanglad in 2007 – during which Mindanao explorer Mijan Pizarro pointed to me all the peaks around.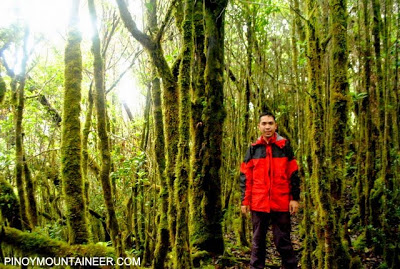 It started raining heavily right after we reached the summit – and the rain persisted until we reached the campsite. Even so, the mossy forest was marvelous, and quite extensive. The downpour notwithstanding, we marched towards the "Chinese Bamboo" campsite, Camp 2 and that was where we spent the night. The following day, Wiji awaited us.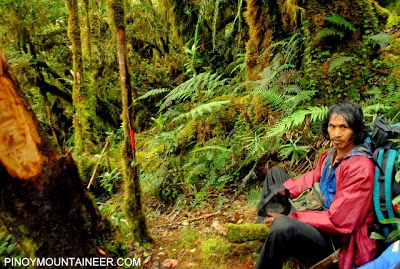 PinoyMountaineer thanks Mijan Pizarro for providing contacts necessary for this trip to become a success.