Hiking matters #132: Mt. Kalatungan Traverse, Day 1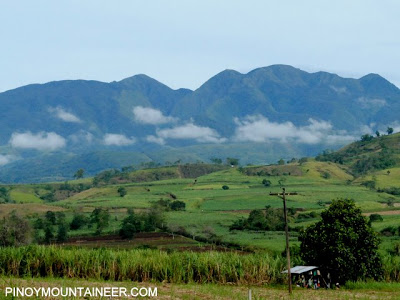 In the middle of February I found myself back in Cagayan de Oro's Agora Terminal, taking a bus to Valencia City with Tacloban-based Jhoc Nalda of the Eastern Visayas Mountaineering Club. The very hospitable Naldas hosted me for Mt. Tres Marias and Alto Peak in the past two years, and I consider them my very good friends.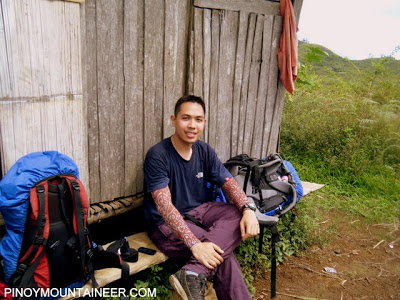 The next morning, the PASU of Mt. Kalatungan, Mr. Ver Alima, gave us a ride to the municipality of Pantantucan, where most of Mt. Kalatungan lies. Along the way, we saw very nice views of Mt. Apo, which has Mt. Talomo right beside it on the left side, and Mt. Tampurong on its right flank, with the vast plateau of Kapatagan in between them. Other prominent mountains we saw include the "Blue Mountain", Mt. Ragang, which rose majestically in the southwest. Of course, the mere mention of this mountain is enough to excite the most intrepid hiker — all the more the sight of it.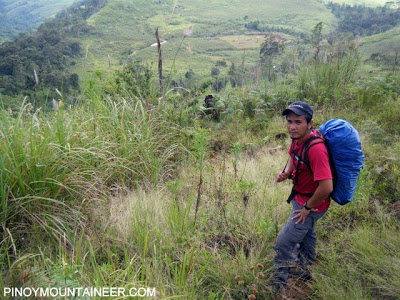 Even before the trip, the municipal tourism officer, Rene Sabado, kindly offered to sponsor guide fees, but he prevailed upon us to avoid the trail to Miarayon, citing security concerns. Instead, he offered us another traverse trail, and ultimately we would settle for a New Eden to Mendis climb; both of them are barangays of Pangantucan.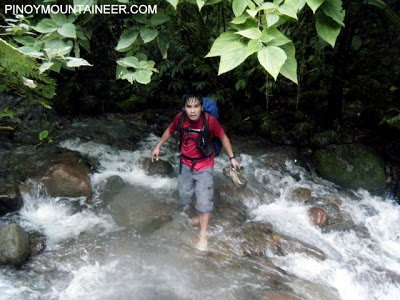 It was already lunchtime when we were able to start the trek. It took us less than three hours to reach Camp 1, which is beyond a river crossing that cuts through a dense (almost trail-less) jungle. This, however, proved to be the most unestablished part of the trail. Camp 1 had access to a water source, and we decided to cut off our trek early on Day 1 and just prepare for a much longer Day 2 that would hopefully take us to the summit.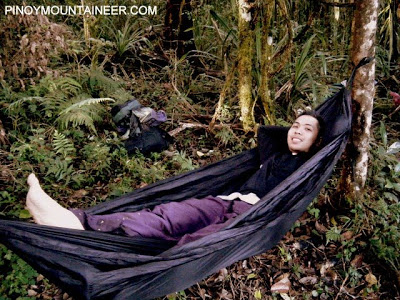 PinoyMountaineer thanks Ma'am Dalin and Mr. Rene Sabado of the Municipal Tourism Office of Pangantucan, Bukidnon for accommodating us in our hike to Mt. Kalatungan.