PinoyMountaineer Shirts available until March 25!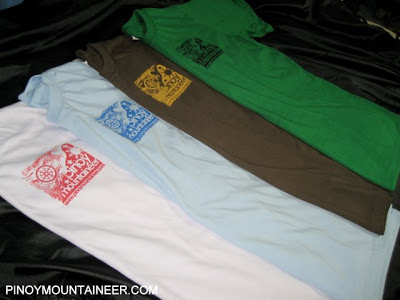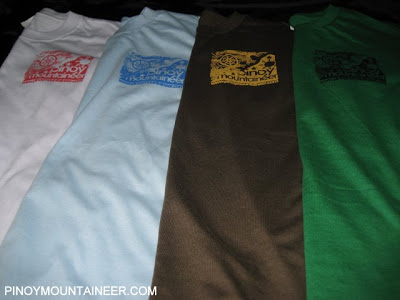 The Limited Edition PinoyMountaineer shirt is available this summer! Designs are Green/Black, Brown/Gold, Light Blue/Dark Blue, and White/Red. There is also a White/Black version available. The shirts are priced at P350 each.
Thank you for those who have placed reservations and orders! Your requests are being processed. Please don't forget to deposit your payment so your reservation will be confirmed.
To reserve/order shirts, please email Lendl Layug at shirts@pinoymountaineer.com. Priority will be given to those who emailed reservations last month. Deadline of order placement and payment is March 25, 2011. Shirts will be released on April 10, 2011.