Hiking matters #145: Actual itinerary of the Balingkilat – Cinco Picos Twin Dayhikes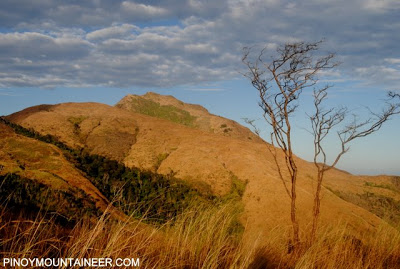 The itineraries for the separate dayhikes of Mt. Balingkilat and Mt. Cinco Picos will be integrated with their respective mountain entries in PinoyMountaineer.com. However, I am sure there will some interest in seeing those two dayhikes combined, and this was what me and my hiking friend Sir Martin Cortez did with our guide Tommy Ablong in March 2011.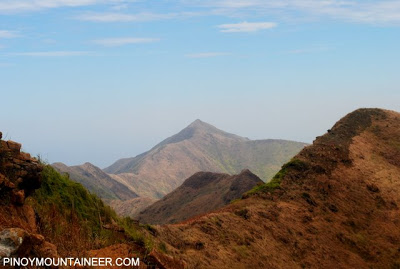 The recipe for success here is packing light, bringing only a big daypack or small full pack – and leaving the rest of your things in Sitio Cawag while you do Balingkilat (Day 1). Then, carry everything on day 2 as you will be traversing to Silanguin. Drawbacks of this itinerary include having to stay in the insect-laden, not-so-cold Sitio Cawag Settlement – instead of a refreshing camp at Mt. Balingkilat. But in exchange for these minor inconveniences, we got the reward of doing these mountains "for the price of one"!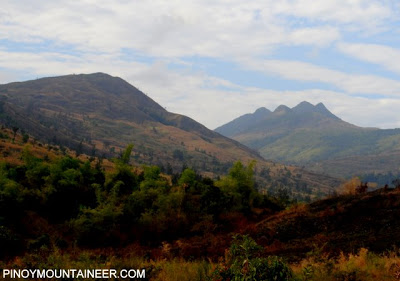 These are actual itineraries, unlike the usual itinearies in PM mountain articles which are adjusted. Visit those articles for contact details, logistics, and a background of these two mountains. Narratives for these two climbs will also be published in the next two 'Hiking matters'.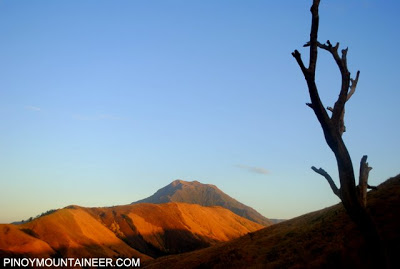 Day 1: Balingkilat
0300 Boarded bus Victory Pasay-Olongapo
0550 Arrived at Victory Olongapo
0630 Arrived at Subic Town via tricycle
0640 Registed at Police / Ate at Jolibee
0700 Resumed tricycle ride
0740 Arrived at Chieftain Jimmy's house
0805 Started trekking
0840 Arrived at Kawayanan
1115 Arrived at Mt. Balingkilat summit
1130 Arrived at main campsite. Lunch.
1230 Started descent
1530 Back at Chieftain Jimmy's house
1700 Early dinner
1830 Socials with the Ablong children
2030 Lights off
Day 2: Cinco Picos/Silanguin Trav
0230 Wake up call / Breakfast
0330 Started trekking
0350 Arrived at River
0545 Arrived at Bat Cave
0620 Arrived at Peak 1
0715 Arrived at campsite
0800 Started descent to Silanguin
1030 Arrived at Silanguin Cove
1130 Lunch
1300 Start of boat ride to Pundaquit
1430 Arrival at Pundaquit. Tidy up.
1545 Boarded bus to Olongapo
1640 Arrival at Victory Olongapo
1700 Early fastfood dinner
1815 Boarded last ScTEx bus trip to Cubao
2045 ETA Cubao Victory Terminal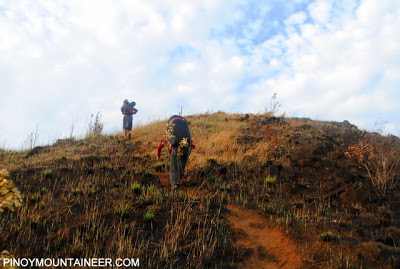 PinoyMountaineer thanks Mike Babao, Mayan Gutierrez, and Jacob Sarreal for providing information that helped in designing the itinerary for these wonderful climbs!