Hiking matters #191: Rock climbing in Atimonan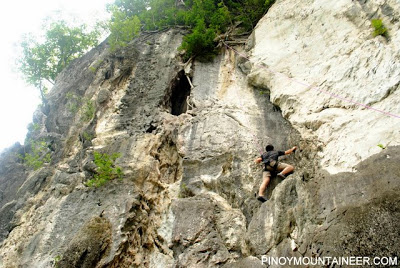 One fine August day Coby and I went to Atimonan, Quezon to do rock climbing under the aegis of Pastor Noel Suministrado, rock enthusiast and instructor whose name is synonymous with the rocks of Atimonan, having himself discovered and developed the site into the famous climbing site it is today. We met in Lucena Grand Terminal and proceeded to the site.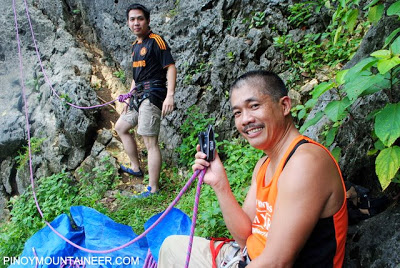 Once there, we headed to the Windy Wall were several climbing routes are in place, and Pastor Noel told us to attempt the Yema Route (5.6) which was so named because of the fudge-like appearance of the rocky face. For me it was a very challenging route and I had a hard time lifting myself through the 'crux' of the route — I had to segue into the Grotto Route! But I really enjoyed it.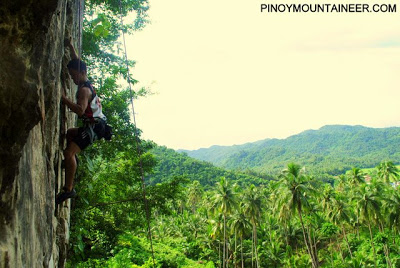 Afterwards, the Acidic Route but by this time I was so tired and after just getting the feel of it, I just watched Pastor Noel and Coby go up this exciting route. Then, we returned to Lucena where we had a celebratory dinner before Coby and I returned to Manila. What a nice experience! I will definitely be back in Atimonan for more!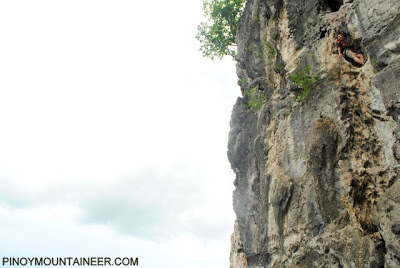 PinoyMountaineer thanks Pastor Noel Suministrado for guiding us in this very nice rock climbing experience!