Hiking matters #216: Maculot and Manabu in one day – Part 2: Manabu Peak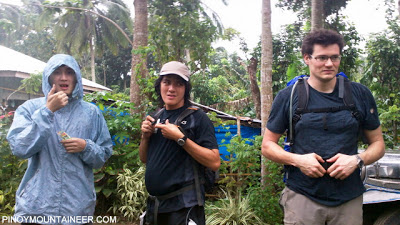 It was already raining and 1600H when we arrived at the jumpoff of
Manabu Peak
in Brgy. Sta Cruz, Sto. Tomas, Batangas after a doing a
Mt. Maculot Traverse
. But, in the desire to finish what we set out to do, we still decided to go for a quick hike up the peak, sans the usual dayhike stuff. I only brought my waterproof camera, headlamp, and an emergency windbreaker.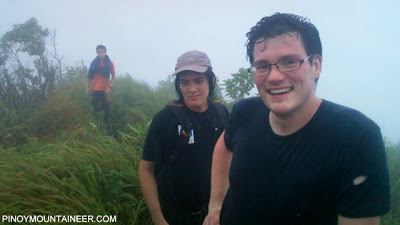 I set a goal of 70 minutes of trekking to reach the summit, plus a 5 minute break at Mang Pirying's place. Speaking of Mang Pirying, unfortunately we weren't able to visit him as it was late when we got back, but we inquired about him with his relatives, who said that he will be heading to Manila for medical treatment very soon.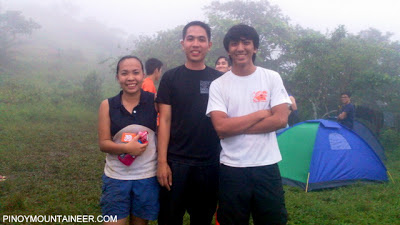 At the campsite, I met Nico Francisco, who was taking his students with him. What a coincidence that Eka was there too! Koi Grey was waiting for us in the trail, and it was also great that he could join us again! We were at the summit by 1715H, and just spent a few minutes just to take one group picture. By the time we started the descent, the trail was already so muddy (with all the people who had hiked that day and because of the rains). It was already 1830H when we arrived back at the jumpoff.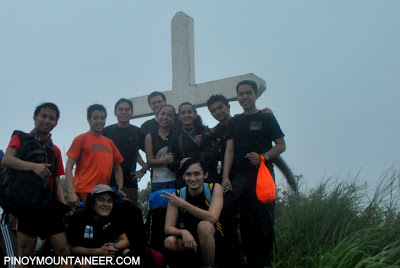 So it was the end of a great day of hiking! I enjoyed the company and gameness of everyone in our team, and it was really really fun. Till next time! (Wednesday?!) Greetings to the hikers we met along the way!
THE BLOGGER'S CLIMBS IN MANABU PEAK