Hiking advice: Ten tips for a budget-friendly climb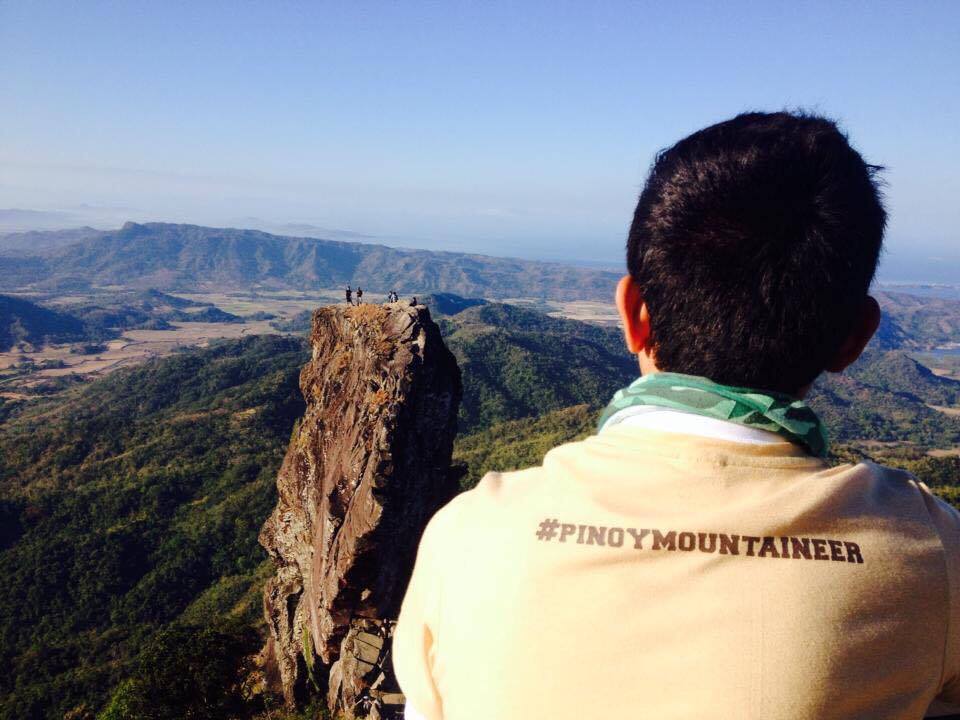 by Gideon Lasco
PUERTO GALERA – Being here, haggling for the lowest price for a nice hotel room in White Beach, and travelling through Batangas pier inspired me to write a piece about climbing and budgeting. Time and money constraints are the greatest enemies of a hiker, but they can easily be overcome. Having been a student for most of my climbing life, I have applied these tips for myself and I managed to support myself through four years of 27 mountains per year! I am sharing them in the hope that it will encourage more people to climb more mountains more often!
1. Join a group. The larger the group, the more the costs will be distributed. For a Mt. Pulag climb, a group of 16-18 would optimize the expenses of the rented jeepney that has a maximum capacity of around 18. However, take note that this principle is secondary only to primarily considering the carrying capacity of a mountain. One must strike the balance between maximizing resources and not causing a big impact on the trails and campsites.
2. If you're a student, always bring your student ID. Parks like Mt. Pulag have a P50 discount for students, and many bus liners also have student discounts. Sometimes, they check if the student ID is updated. Likewise, if you are a senior citizen, bring your ID as well. Don't laugh — we will all be old someday and old age should not be an impediment to hiking. Jo Steven's grandmother did a solo climb at the very young age of 92!
3. Take your time. If you have a lot of time but you're short of cash, then taking your time might help. After all, doesn't the famous motto say, "Kill nothing but time"? For example, you can choose to just take a bus from Baguio to Kabayan to reach the Tawangan, Akiki, or Ambangeg trails. Then from any of these trails you can just walk up the summit, then down Ambangeg, without renting any jeepney!
4. Book early and plan early. Airfares are no longer expensive in this age of Cebu Pacific, AirAsia, and AirPhil Express! When I went on a hiking trip to Korea, I just spent 2500 for my roundtrip airfare, and it just cost me 9000 to do the five-country ASEAN Adventure in terms of flights! SuperFerry also offers early booking promos.
5. Don't spend too much on food. Before, I used to splurge on trail food, buying expensive granola bars and the like. But I realized that sometimes it is better to be more resourceful. For instrance, for dayhikes, I just buy food from the local bakery (pan de sal of 2-3 pesos each x 10) and I also buy fruits (i.e. dalandan, P20/kilo). As a doctor, I can endorse this strategy as well for health reasons; the more unprocessed the food is, usually, the healthier.
6. Just bring house water. It makes little difference which water you get, so better just bring water along especially when dayhiking. Also, if the climb is manageable, you can make do without expensive drinks, and just bring sachets of fruit juices which you can add to your water for glucose loading along the trail. Energy drinks are not necessary in climbs, though feel free to bring them if you think you're gonna need them. In some cases, buko juice is another good, healthy, and cheap option…as in Mt. Batulao!
7. Do more than one climb in one destination. To maximize your time and expenses, why not climb two or more mountains in one destination? In 2009, my friends and I did the Visayan Voyage – 5 mountains in 10 days in the Visyas. Instead of booking several flights, we did it as a journey so we just spent P3000 on airfare for Madjaas, Kanlaon, Talinis, Osmena Peak, and Pan de Azucar in Iloilo! In Korea I managed to do several peaks as well.
8. Take good care of your gear. Your hiking gadgets and gears are an investment – so take good care of them so you don't have to buy new ones! I've been using a Ground Zero trekking pants for 6 years, and since I bought it in 2005 I've never replaced my Kovea stove!
9. Follow the Golden Rule – If you live in a place with a nearby mountain, why don't you offer to guide hikers there, or help accommodate them? For sure, hikers you have guided will be glad to accommodate you when it's your turn to visit their place.
10. Finally, bear in mind there are things in the climb that you cannot try to bargain for. For instance, if you impose a very low fee for your guide, he might not cooperate well with you. Looking for a very cheap transportation option might lead you to a substandard vehicle that might break down in the middle of the road (this happened to me in the Visayan Voyage in 2009!). Moreover, sometimes you have to splurge to celebrate a triumphant climb – or a near-death experience. Lastly, don't use "kulang sa budget" (low on budget) as a reason to evade registration fees. Remember that the climb is more important than the budget!
I hope this article helps. If you have your own budget tips feel free to share them by commenting on this post!