Hiking matters #286: Twin Dayhikes III – Sembrano by sundown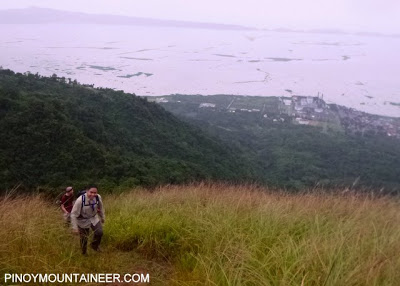 Continuing on from Mt. Tagapo as part of Twin Dayhikes III (Hiking matters #285), our two vans headed to Brgy. Malaya in Pililla, Rizal. The road trip took 75 minutes, and it was already 1540H when we finally started trekking. Looking back at Hiking matters #257, I was comforted by with the fact that in our previous Tagapo-Sembrano twin dayhike, we started trekking at 1610H and reached the South Peak at 1805H.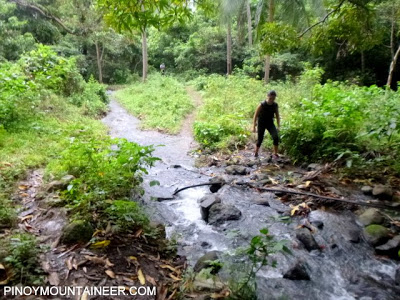 If Tagapo was sunny, Sembrano was rainy, which translates to "slippery and muddy". This became somewhat of a challenge in the trails beyond Manggahan campsite, which, as I internalized the perspectives of first timers, is actually quite steep. Memorably, the Sembrano climb took its toll on two pairs of non-hiking shoes, which were beyond repair by the time the trek was over.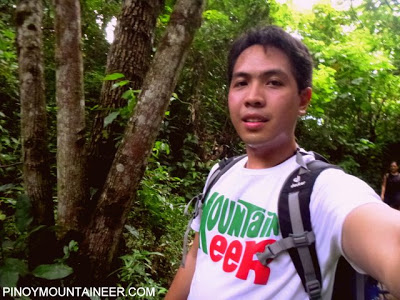 I do not have much to say about the forests of Mt. Sembrano, except that they are more verdant and thicker than those of Maculot but less than those of Mt. Makiling. By 1710, we were out of the forest and near the North Peak. Arriving there by 1730H, I gave the participants the options of either just staying there – which is an achievement in itself – or proceeding to the summit (South Peak) which was still 20-30 minutes away.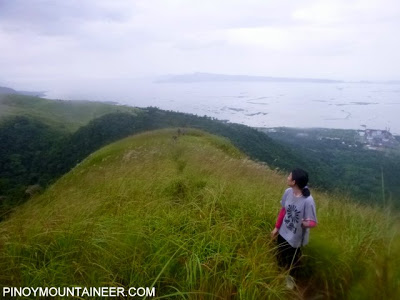 My good friend Niel Dagondon, current AMCI president, and I decided to just stay at North Peak to accompany those who chose not to proceed. To those who looked indecisive but seemed energetic still, however, I was very encouraging: "We're here already. Better go for it. Otherwise, sayang." There is always a virtue in the decision on whether to summit or not: courage among those who decide to go, and prudence among those who decide to stay.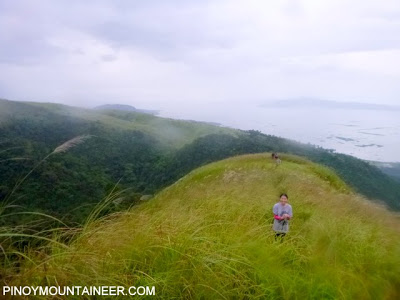 As a mountaineer, I have always wanted to go for the summit, at all costs. However, there are times when the welfare and safety of the team must overwhelm any personal desires for success. This is especially true for organizers. At any rate, I knew the people who proceeded to the peak were in good hands, as they were, as Cebu Pacific announcers would say it when introducing the first officer, "ably assisted" by veteran Trail Adventours organizer Darren Mangado and my good friend Koi Grey.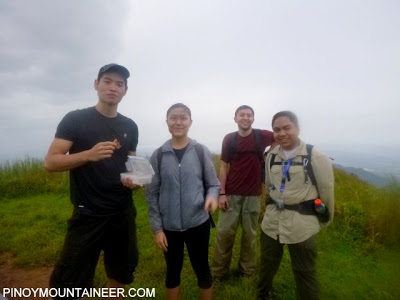 In the end, almost everyone reached North Peak, and many made it to the South Peak. What ensued was a rainy night trek that was probably the most challenging part of the long day. It would take a couple more hours before everybody would finally get back to the jumpoff — I am no fan of slippery cement roads, so I walked carefully in the final stretch leading to the barangay hall. Remembering that I had bought dalandan in Binangonan, I munched on one as my little post-climb reward to myself.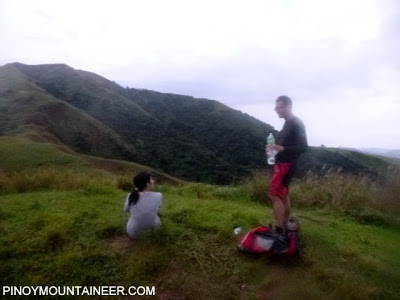 I'm so proud of all the participants, especially the first-timers who gamely braved two hikes and contrasting environments: rain and shine, day and night, hot and humid and wet and windy. Special thanks to Trail Adventours for inviting me to do more of these Twin Dayhikes, and I look forward to the next one. See you guys!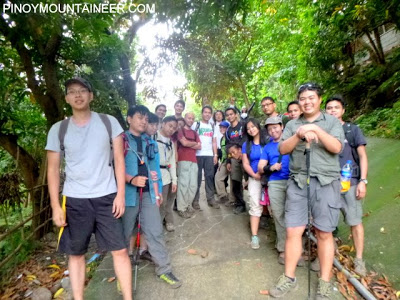 P.S.: Twin Dayhikes IV is tentatively scheduled in October 13, 2012 featuring two mountains for the first time: Mt. Mabilog in San Pablo and Mt. Kalisungan in Calauan, Laguna! Abangan!
TWIN DAYHIKES: TWO CLIMBS IN ONE DAY
Maculot and Manabu Peak (June 30, 2012)
279
Tagapo and Sembrano (September 1, 2012)
285
286