Hiking matters #270: Hiking up Mount Yotei (羊蹄山), the "Mt. Fuji of Hokkaido"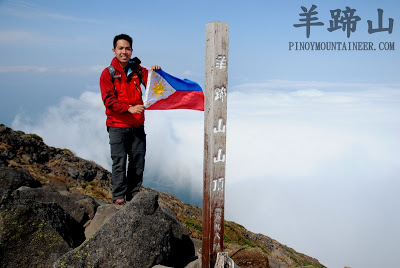 SAPPORO, JAPAN – As the finale in our six-day Hokkaido trip, we decided to accept the challenge of doing the Yoteizan dayhike.
Mount Yotei
or
Yoteizan (羊蹄山)
is one of the 100 Famous Mountains in Japan, and is known as the "Mt. Fuji of Hokkaido", or Ezo-Fuji, owing to its shape and volcanic heritage. At 1898 masl, and with a starting elevation of around 300 masl, the
'Hiking in Japan'
website gives it a difficulty rating of 4 out of 5.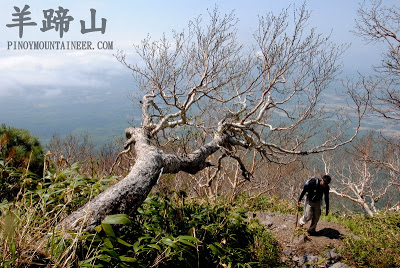 It is still spring in Hokkaido even though the rest of Japan has already embraced summer. Still, the clouds have become restless in the past couple of days. This is why we were very pleased to see them give way to blue skies as we arrived in
Kutchan station (倶知安)
coming from the scenic coastal town of Otaru. After buying some snacks and drinks at the train station, we took a taxi to the trailhead, which cost JPY2210.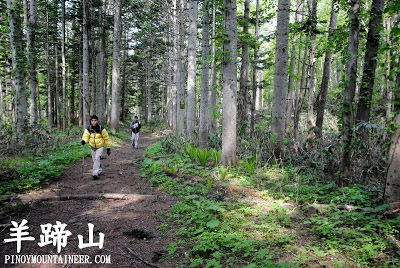 We started trekking at 0900H. Like every volcano in Japan, Yoteizan has 10 stations (
-gome
); the trailhead being the first, and the summit the tenth. From the first to fourth stations, the trail pass through a woodland dominated by cedars, and nascent flowers, even as the blooms of summer have yet to emerge.
TWO HIKES IN HOKKAIDO (北海道) JAPAN
Hiking matters #269: Asahi-dake – Daisetsuzan 旭岳 (2290m)
Hiking matters #270: Mount Yotei 羊蹄山 (1898m)