Hiking matters #171: Hiking up Mount Takao (高尾山) in Tokyo, Japan with Murakami's 1Q84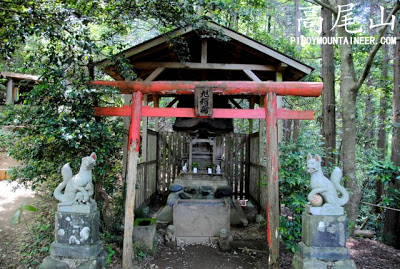 TOKYO, JAPAN – After our week-long sojourn to Hokkaido during which we did two very memorable climbs: Asahi-dake and Yotei-zan (Hiking matters #169 and #170), my friends and I returned to Tokyo, where we planned to base ourselves for five days.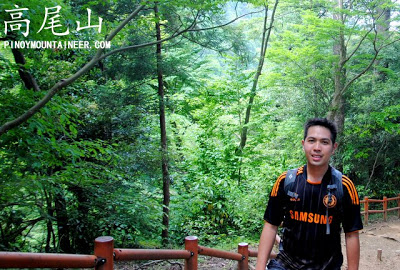 It was tough to extricate myself from the city where I lived as a medical trainee in 2008; there is so much to do and see there. Nonetheless, I felt that I needed to do at least one hike within the Tokyo area, and so one day, I decided to finally climb Takao-san (Mt. Takao; 高尾山) in Hachijoji within the Tokyo Prefecture.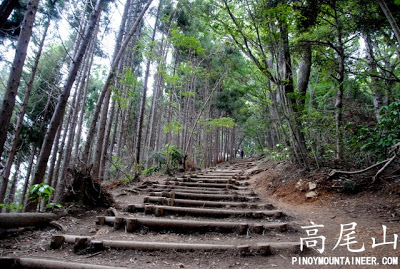 From the guesthouse where I stayed in Asakusa, I took the subway train to Shinjuku, where a JR service to Takao station was at hand. From Takao station, I took the Keio Line to Takaosanguchi, which is at the foot of the mountain. From here, there are six trails to choose from! I decided to talk the Inariyama Trail going up.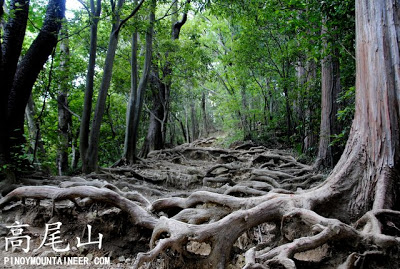 The trail was very gentle, and while I trekked, I was reading Haruki Murakami's novel, 1Q84. I had started reading it on Hokkaido, and was on the verge of completion by the time I had arrived at Takaosanguchi. Lost in the world of the woods and of the novel, I felt as though I was just "sailing" in the beautiful trail of Takao-san. After 1.5 hours of trekking, I had reached the "summit", 599 masl.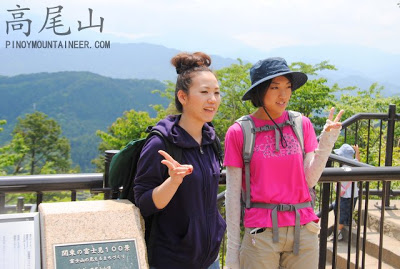 Doubtless, Takao-san is, by Philippine standards, a "very commercialized" mountain, where you can buy udon and soft-serve ice cream at the summit. But it is far better than nothing: imagine, it is just one subway ride away from the city. It's like taking the LRT to Mt. Maculot! This kind of convenience makes it easy for the people to get outdoors. As for those who seek true wilderness, Japan has plenty to offer, too.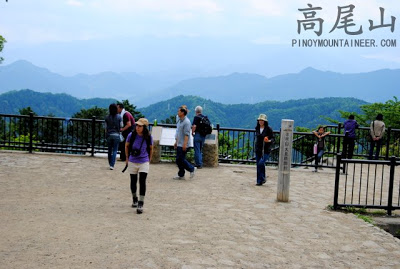 At the summit, I had my little lunch of two rice buns, onigiri, plus some fried spicy squid, ika furai. If the weather was clearer south of Tokyo, it would have been possible to catch a glimpse of Mount Fuji, which I climbed in 2008. Still, there were some views of the Tokyo area, although I wasn't able to see the nascent Tokyo Skytree, which stands right beside Asakusa – the second tallest structure in the world today.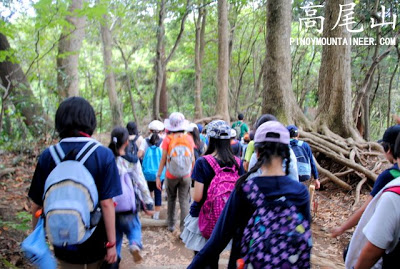 On the way down, I decided to take a different trail: Trail Number 6. Unfortunately, I was caught in a horde of grade school kids who were apparently doing the hike as a field trip! After I managed to escape them, I passed through the 'cultural side' of the mountain, with temples, torii, and of course, Buddhist priests clad in their saffron robes.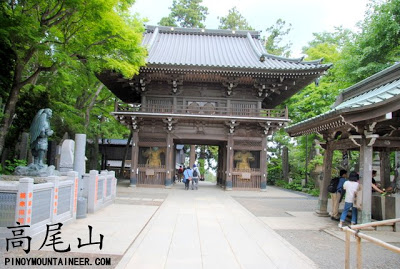 Back at the jumpoff an hour later, I took the return train to Shinjuku. But I dropped by Kichijoji first for the Book Off there (it's like their Book Sale but with plenty of CDs, DVDs, et. al and a tiny section for foreign books) before finally heading off to my favorite kaiten-zushi place in Akiba. Itadakimasu!