Hiking matters #398: Blue Mountains bushwalking Part 1 – Federal Pass from Katoomba Falls to Leura Cascades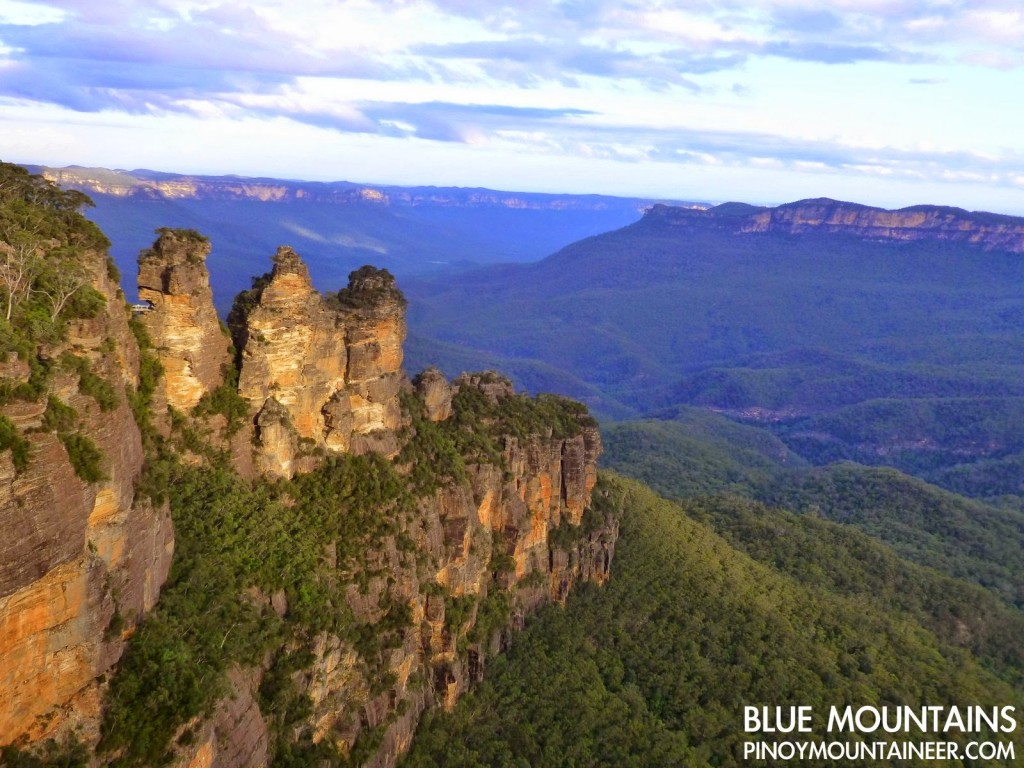 BLUE MOUNTAINS, AUSTRALIA – Here we are in the famed Blue Mountains of Australia – a World Heritage Site that features vast landscapes of blue mountains and valleys; dramatic cliffs and rock formations, countless waterfalls, and endless possibilities for adventure. After the successful Mt. Kosciusczko hike, we had a rest day which we spent sampling the Shirazes and Semillon Blancs of Hunter Valley. Then the following day we took the two-hour train ride to Katoomba, where we planned on staying for three days. Then we immediately headed to Echo Point to see the Three Sisters – the most famous attraction of the Blue Mountains.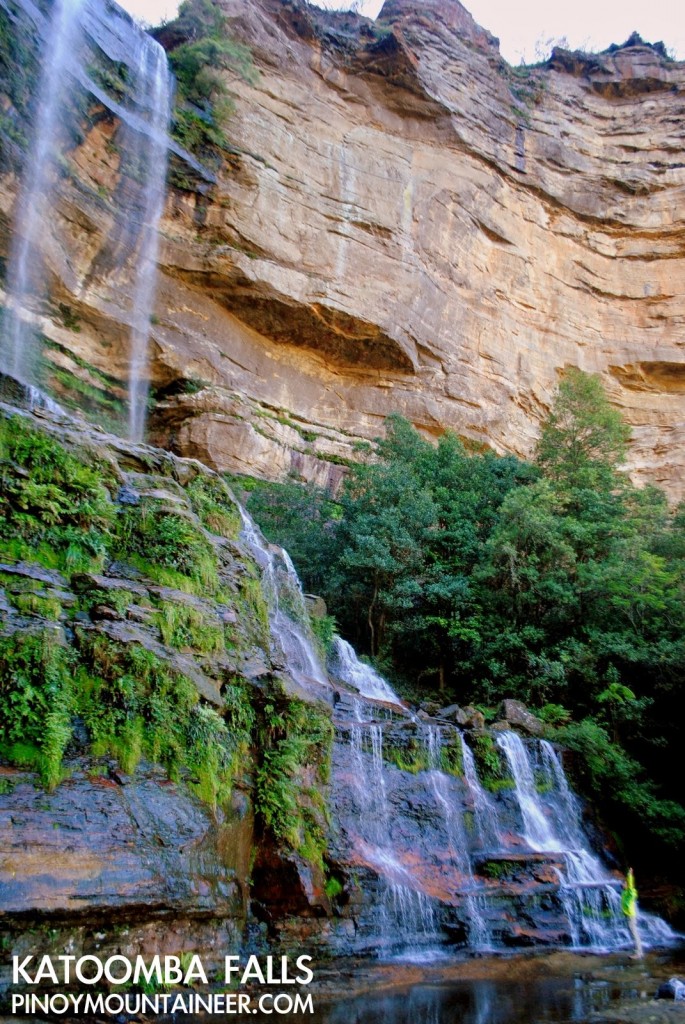 The next day, we walked down Katoomba Road again, this time heading to the trailhead to Katoomba Falls, where we started our bushwalking trip. The visual rewards were immediate; we were once again in front of the vast panorama of the Blue Mountains – which reminded me of the Grand Canyon (see
Hiking matters #311
).
The trails were well marked, and also well established, with steel ladders and footpaths safeguarding the precarious parts. Still I liked the cliff-side walks, especially those with overhangs. The amazing thing with the hike was the variety of sceneries we went through. It wasn't purely just cliffs and rocks, though that would have been exciting in itself. We also passed through some nice forests, seeing kangaroos, colourful parrots, and many other birds – not to mention interesting trees like redwoods called turpentines.
With no summit to train our minds on, we relished every bit of the trail. After a descent from the town, the Federal Pass itself is a more gradual walk on the base of the cliffs which include the Three Sisters. Past a beautiful woodland called the Leura Forest, the trail ascends again, this time through more waterfalls and rock formations.
From the Leura Cascades we headed back to Katoomba, this time via the Prince Henry Cliff Walk, which again offers a unique kind of scenery: the trees are different from the ones below. Back in town we headed to some of the outdoor shops, and wrapped up the day with a nice dinner. Thank you Dr. Jun Carnate and Cynthia Sy for being with me in this memorable adventure Down Under! I'm looking forward to one last day of bushwalking tomorrow!
AUSTRALIA 2014: MT. KOSCIUSZCKO + BLUE MOUNTAINS
Hiking matters #397: The hike up Mt. Kosciuszcko
Hiking matters #398: Blue Mountains 1 – Katoomba
Hiking matters #399: Blue Mountains 2 – Wentworth Falls