Hiking matters #280: A very short hike up Mt. Osdung along Halsema Highway, Benguet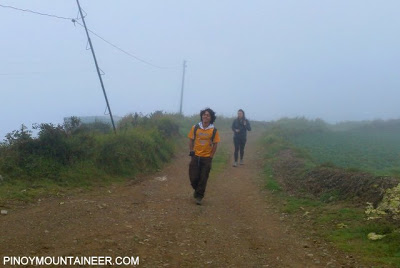 I've always wanted to visit Mt. Osdung because at 2617 MASL, it's 16th on our list of the highest mountains in the Philippines, and high mountains are usually interesting. So on the day that Metro Manila got rained out and flooded, Coby Sarreal, Pam Aquino, and I set out for a Baguio/Benguet daytrip!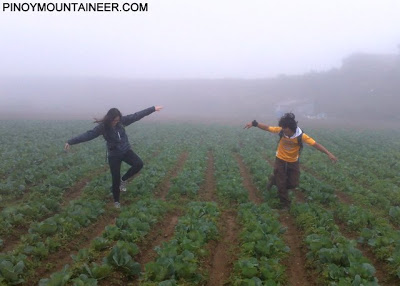 We found ourselves in Dangwa Bus Station early in the morning, and after breakfast in Good Taste Restaurant, we took the Sagada-bound GL Trans bus and asked the conductor to drop us off at the Collideng Junction (P95). From here, we took a van which brought us closer to the summit, for P50 each. At this point, the weather was starting to look bleak, so we though we needed to expedite the trip.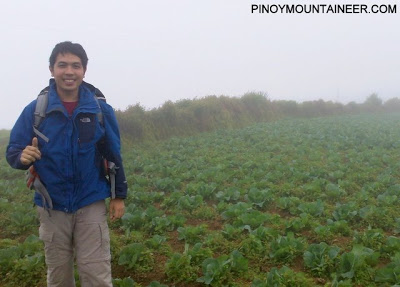 Collideng Junction itself is at a very high elevation – around 2300 masl – and a road goes (almost) all the way to the summit, much like nearby Mt. Timbak! I realized that Halsema Highway must be surrounded with many other high peaks. Perhaps when the sunny days are back, I should devote at least a couple of days exploring the trails around Halsema!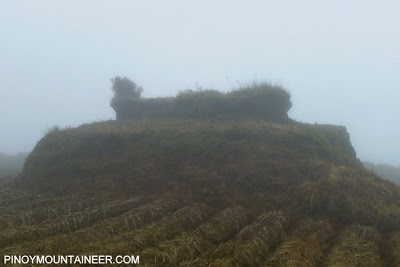 Because of the weather, I don't have much pictures, and there's nothing much to see anyway, since the fog covered almost everything, save for the plots of vegetables, and the houses, which were enough for me to say that it is really virtually identical to the Mt. Timbak hike!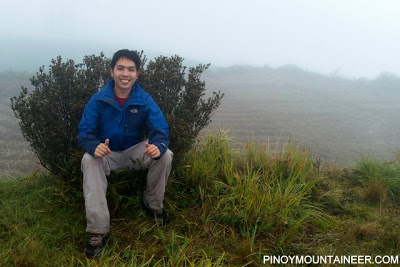 As we neared the summit, an unusual, rectangular island-like feature emerged — the highest point! It was the only part of the summit area that had been spared from agriculture, and left to itself, almost like an altar. We stayed there for a while, then headed back to the trailhead, then to Baguio, where Cafe by the Ruins, Amazing Spiderman and North Haven Spa would complete our daytrip before heading back to Manila.