Hiking matters #303: Mt. Maagnaw Traverse – Day 1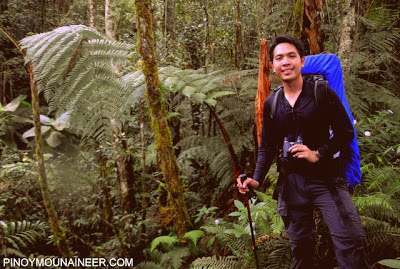 In the Philippines, hiking the major peaks of Mindanao is one of my priorities, and when I was informed by my good friend Mijan Pizarro, the Northern Mindanao explorer who now works with the DENR in Malaybalay, that it is now possible to climb Mt. Maagnaw, at 2742 MASL the eigth highest mountain in the Philippines, I immediately said yes and organized a trip to the mountain. Joining me were my hiking companion Jacob Sarreal, mountain guides Jhoc Nalda and Osep Reyes, and Red Valera.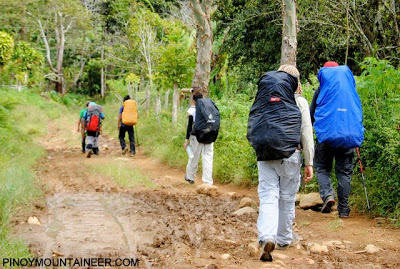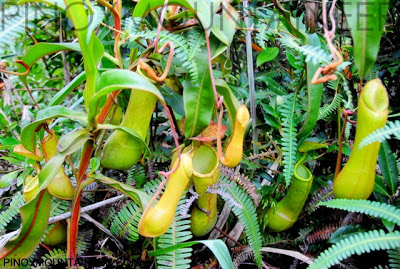 I arrived in Cagayan de Oro on October 20, and proceeded the following day to Malaybalay, where we met with Mijan and his wife and one-month old baby. He handed to us our permit from the DENR. The next way, we headed to Brgy. Songco, Lantapan, Bukidnon and proceeded to the jumpoff of Mt. Maagnaw. We gave a donation to the
datu
as "entry fee", and met our guide Lito Saway – the guide of all the Maagnaw hikes since Mijan and Johannes spurred the recent spate of explorations of the mountain in 2009. According to Lito, ours was the sixth hiking party to ascend Maagnaw since Mijan and Johannes'.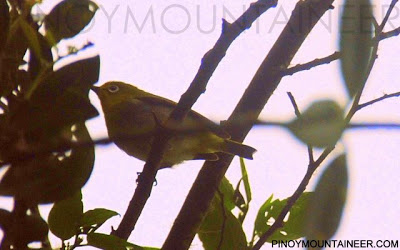 We started trekking at 0930H, at around a starting altitude of 1350m. Not longer after, we entered a forest very similar to that of Mt. Dulang-Dulang. The trail was quite established, and not so difficult. At first it wasn't "mossy", but it became increasingly so, and from 1500-1800 MASL we saw a lot of birds, including the Mountain white-Eye, Sulfur-billed nuthatch, Mountain leaf-warbler, and the Philippine fairy bluebird.
We had lunch at the halfway water source, and eventually emerged into ridge. Had the skies been clear, we would have seen Dulang-Dulang and Kitanglad, but we enjoyed the mossy forests despite the gloomy weather.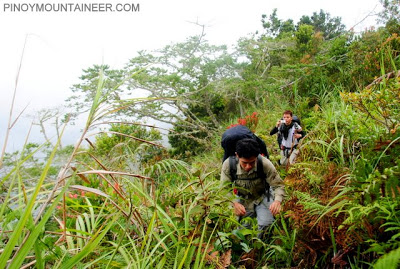 By 1630H, we reached the Langkayugan campsite (Camp 1) and set up camp here. We then prepared for a longer Day 2, where we would ascend up the massif of Mt. Maagnaw.
MT. MAAGNAW TRAVERSE (2012)
Hiking matters #303: Mt. Maagnaw Traverse, Day 1
Hiking matters #304: Mt. Maagnaw Traverse, Day 2
Hiking matters #305: Mt. Maagnaw Traverse, Day 3