Politicians, leave the mountains alone. Better yet, help protect them.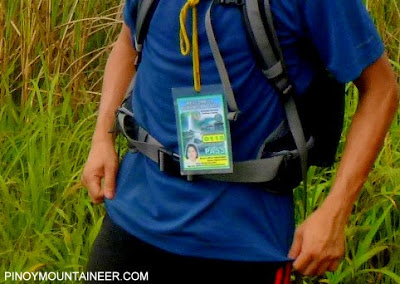 After writing our names on the logbook in Mt. Romelo, we were asked to wear an ID which prominently featured the face of Siniloan's mayor. It was disgusting to see that politics finds its way even in climbing a mountain! Ironically, Mt. Romelo badly needs help from the government. Mrs. Mayor, you will make a bigger impact if you will help rehabilitate the mountain. Putting your face on climbers' ID will only reinforce notions of politicians who do nothing except self-promotion and self-edification.
We mountaineers get to travel around the country and we are able to see local politics at its best and at its worst. I am calling on all publicly-elected officials to please spare the mountains from the dirty politicking, the "epal" that has plagued our country. Better yet, please help our cause of protecting our mountains. We appreciate politicians who champion the cause of the environment, because it is one of most pressing problems our country is facing right now.