List of participating groups in the 2017 National Mountain Cleanup Day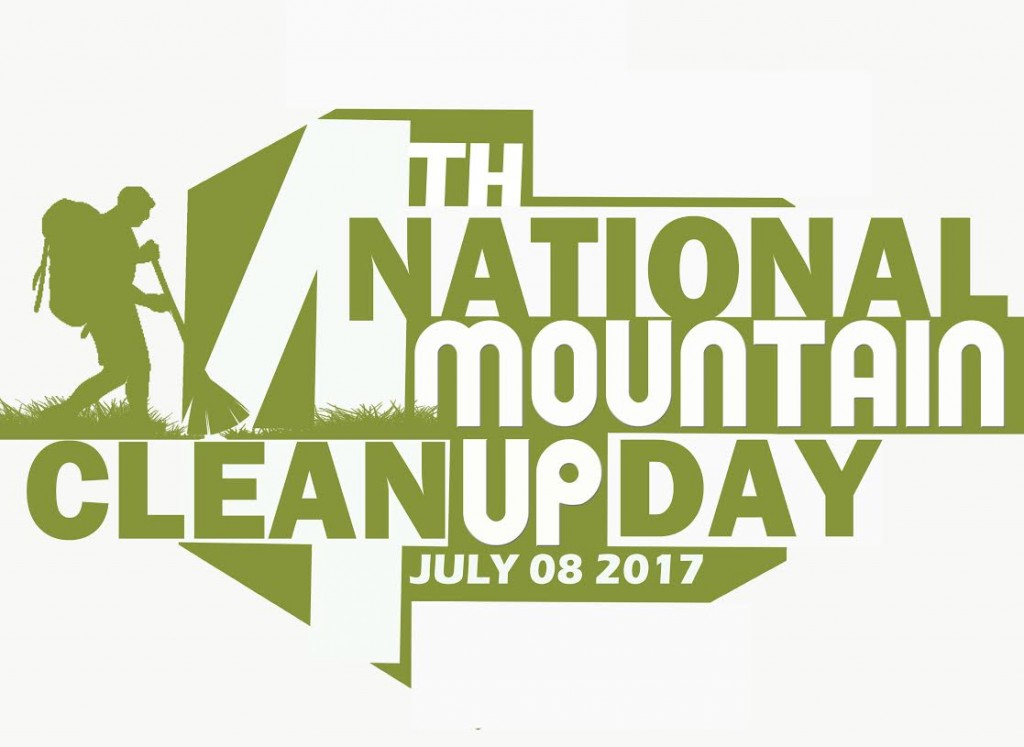 PARTIAL LIST OF CLEAN-UP CLIMBS FOR THE NMCD 2017
As of June 7, 2017
For more information visit the Guiding Document for the NMCD 2017!
You can sign up your group by commenting in this post or contacting Carlo Cunanan at cp.cunanan@yahoo.com. Please mention your group name, cleanup venue, date, contact person, and contact information. Thanks!
| | |
| --- | --- |
| DESTINATION | GROUP |
| Arayat | Trail Makers |
| Bagacay (Labo) | Camarines Norte Trekkers |
| Balagbag | LakbayNilay and Nice People Around |
| Batulao | Lineage Mounatineering Club |
| Batulosong | Baratpackers Outdoor Group |
| Binacayan | Montalban Mountaineering Club |
| Bloomfield | Hikers from Puerto Princesa |
| Buhisan Watershed Forest Reserve | DimenEu |
| Damas | Tarlac Outdoor Club |
| Gola | Akyateam, Inc. |
| Gulugod Baboy | Alpinista Mountaineering |
| Haponang Banoi | Montalban Mountaineering Club |
| Hinipaan Waterfalls (Mercedes) | Camarines Norte Trekkers |
| Kalisungan | Independent Mountain Climbing Alliance For Responsible Outdoorsmanship |
| Maculot | Akyat Tulong Adventure |
| Magsanga | Magsanga Outdoor Adventure Club |
| Malarayat | Hikayat Mountaineers |
| Manalmon | Smart Mountaineering Club |
| Manalmon | Akyateam, Inc. |
| Manguyakuya Trail | Balamban's Finest Outdoor Club |
| Marami | D' Conquerors |
| Maranat | Trail Zoned |
| Nacali Waterfalls (San Lorenzo) | Camarines Norte Trekkers |
| Pamitinan | Montalban Mountaineering Club |
| Pamutan Ridge | Manakaay, EOC, Tribuwad & Friends |
| Romelo | Kanlungan Pilipinas |
| San Vicente (Mananap) | Camarines Norte Trekkers |
| Sembrano | Trail Seekers |
| Tagapo | Philippine National Mountaineering Society |
| Tarak Ridge | Team ni Abong |
| Ulap | ETAG Mountaineering |
| Yangbew | Discover Islam Baguio |
HOW TO JOIN 
Review the Guiding Document for details. You can add your group by commenting on this page with the following details:
Mountain to be cleaned-up, and trail to be used:
Group (does not have to be a formal organisation):
Contact person:
Contact information:
Important: It is the responsibility of every group to ensure the fitness and preparedness of their participants, to coordinate with the relevant LGU / local officials, and to ensure proper waste disposal.

FREQUENTLY-ASKED QUESTIONS
1. I do not have a group. How can I join the clean-up climbs?
You can try to contact the groups above to see if they can accommodate you; or else, you and your hiking buddies can organize your own cleanups! Moreover, everyone is encouraged to organise and join clean ups and other environment-supporting activities throughout the year.
2. Our group has signed up but we do not know how to organize a clean-up climb. How do we go about it?
Organizing a clean-up climb is not rocket science. Basically a clean-up climb is just the act of climbing a mountain to collect trash in the trails, campsites, and points of interest and bringing it down to a place where proper waste disposal is practiced. Please refer to the Guiding Documentfor additional guidance.
3. What if there are several groups doing a clean-up climb in one mountain?
The reason why I am posting the groups who have already announced their intentions is so that we can avoid such a situation. Groups who have decided on the same destination can discuss among themselves how to work it out. For examples, many mountains have different trails and groups can focus their clean-up efforts in a particular trail. Two or three groups doing a clean-up for one mountain is not a bad especially if these mountains are high-impact to begin with, and have many trash to be collected. The important thing is that groups cooperate with each other and with the local government.
4. How much will participating in the clean-up climbs cost?
There will be NO registration or other fees. Of course, you will have expenses like going to the mountain, or contributing to the food, transpo, etc, for your own climbs. PinoyMountaineer itself is not the organizer of one big event, but the coordinator of many small events happening at the same time. I want this event to be as 'grassroots' as possible but providing the necessary unity to it.
5. Why do you have to do a cleanup day? Cleaning up the mountains should be done year round!
To this kind of argument, I might as well respond: "Why do you have to celebrate your mother's birthday? Celebrating her life should be done year round!" These two things are not mutually exclusive. Definitely, making our climbs clean and holding clean-up climbs should be practiced throughout the year. But we need special days to remind us – and to send a message to  others – that mountains should be kept clean, and it is a shared responsibility.
6. Will there be IDs and event/souvenir shirts?
I know that shirts and IDs are important for hiking events. However, to avoid any financial and logistical issues, any shirt that will be produced as an event shirt will be open source design. which groups and individuals can just download and print for themselves and add their logos on it. This logo is now available on PM Facebook page and the Group Page for the NMCD.