Hiking matters #311: The Grand Canyon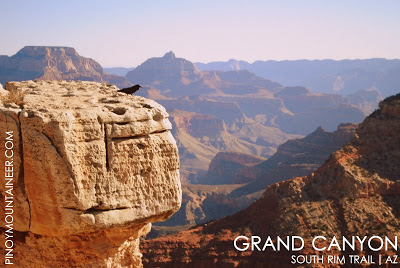 PHOENIX, AZ – Today, my uncle Larry and I went to the Grand Canyon, doubtless one of America's most famous attractions, and regarded as one of the world's top natural wonders. It was a nice day — somewhere in the middle of autumn and winter — and the skies were all clear. Having spent the past week in the Grand Canyon State, it was also nice to see the highlight of Arizona, regarded by many American hikers I've met as a state for the outdoors.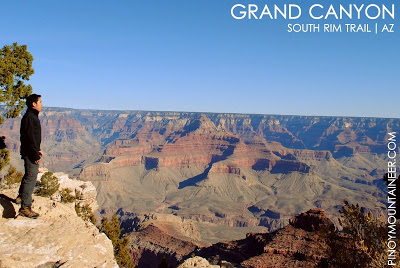 For this first visit to the Grand Canyon, we just decided to do parts of the South Rim Trail. Needless to say, I am planning a rim-to-rim trek sometime in the future, but that will have to come later. The visual treat offered by the first glimpse of the Canyon is truly overwhelming, and ranks high in my list of beautiful places I've ever seen.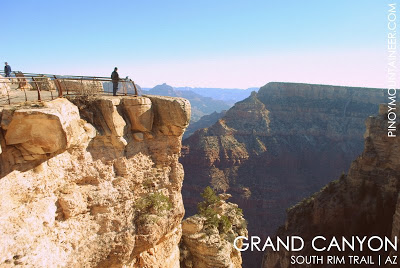 The weather has began to be winter-like, and along the way from Phoenix to Flagstaff to the Canyon, there were parts that actually had sub-zero temperatures. Still, I am lucky that the weather remained great – clear, blue skies! The only challenge is the aridity and the dehydration that goes with it.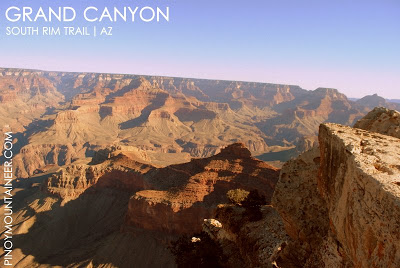 What more is there to say? Most of the beautiful things in life – things, places, experiences – cannot be properly put to words, and the Grand Canyon is one of them. How great thou art, How great thou art.