Hiking matters #312: Hiking in Red Rock State Park, Sedona, Arizona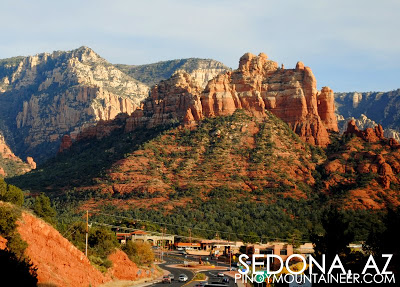 PHOENIX, AZ – After our visit to the spectacular Grand Canyon, my Uncle Larry and I went to the mountain town of Sedona for a brief retreat, and a hike in one of its many outdoor recreation areas:
Red Rock State Park.
Sedona is a tourism and adventure destination famous for its stunning, red rock sandstone formations, and is probably next only to Grand Canyon among Arizona's top attractions.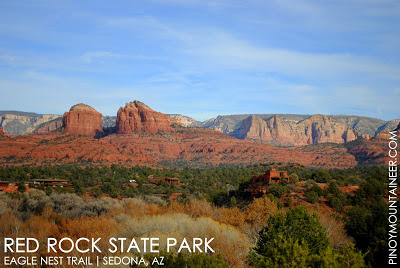 Just staying and sightseeing in Sedona, and trying out its restaurants and cafes, can comprise a wonderful holiday in itself, and indeed, the Oak Creek Canyon was breathtaking as we drove from Flagstaff to Sedona. The fall colors were still vibrant in Sedona, and immediately reminded me of Massachusetts just two weeks ago.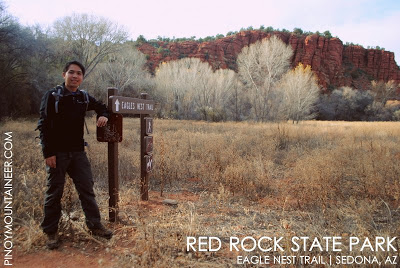 At Red Rock State Park we decided to go for the Eagle Nest Trail, described as an easy to moderate trek. We initially took the Bunkhouse Trail and the Kisva Trail to connect to the Eagle Nest. It was almost flat at first, passing through brooks and a riparian zone before entering a very nice forest with juniper trees and of course, red rocks.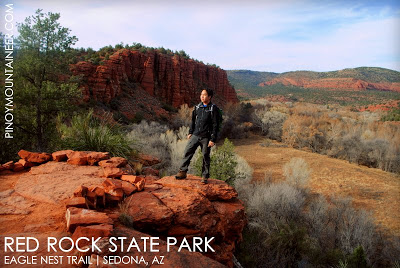 The trail got a bit steep, for half a mile perhaps, until we arrived at the Coyote Ridge Overlook, we had really nice views of the red rocks under our feet and beyond the park. From the Overlook, we headed back to the Kisva Trail, taking another way back to the parking lot It was a short hike: in all, we walked just 4-5 kilometer. As a nice finale, we met some wild deer in the riparian areas! Then we went back to Phoenix.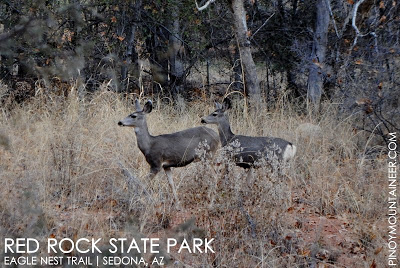 HIKING IN ARIZONA (AUTUMN 2012)
Hiking matters #311: The Grand Canyon
Hiking matters #312: Red Rock State Park, Sedona
Hiking matters #313: Superstition Mountain