Hiking matters #310: Mt. Hollywood and Los Angeles' Griffith Park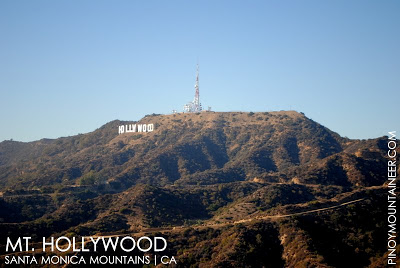 LOS ANGELES, CALIFORNIA – The day after Thanksgiving, my Uncle Larry and Aunt Maricar took me to the 'must-see' sights of L.A., including the Hollywood district and the Griffith Park, which had a nice view of the county. I had no plans of hiking, but when we saw the trailhead to "Mt. Hollywood" just beside the parking lot of the Griffith Park Observatory, I quickly agreed to their suggestion of a quick hike.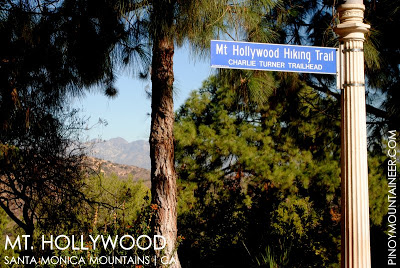 The 495-meter Mt. Hollywood is just adjacent to Mt. Lee, where the world-famous Hollywood Sign is located. Geographically, it is part of the Santa Monica Mountain Range. One of our motivations to do the hike was to see the sign a bit closer. Mt. Hollywood is a favorite running, hiking, and equestrian trail and is thus an easy hike with wide trails. Manny Pacquiao, it is said, has even visited Mt. Hollywood — or at least, the trailhead.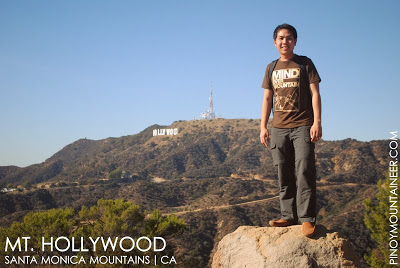 Joining me in the hike was my med school buddy Nol Batenga, who came over from San Diego. We took the Charlie Turner Trail, from the south slopes of the mountain. The trail was wide, reminiscent of Mt. Ugo's — including the way its open nature provides nice views at almost every point.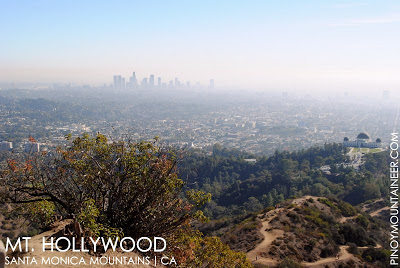 It took an hour or so for us to reach the summit of Mt. Hollywood. We decided to take a different trail going back, as even hiked some of the smaller peaks, via the Mulholland Trail. Though very easy, the multiplicity of trails in the area can give you a nice workout.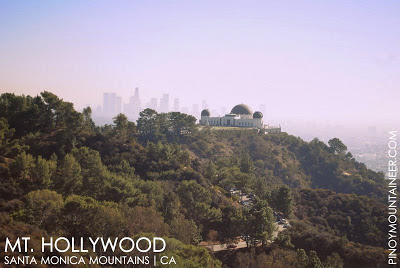 After the hike, I met with one of my dear hiking friends, Chelo Bendicho, a member of the Visayan Voyage team with whom I last hiked in 2009. We had a nice dinner near the Staples Center in downtown L.A., and made plans for a Half-Dome hike sometime in the future. Then, that was the end of the beautiful day.