Hiking matters #335: Successful ascent of Mt. Ragang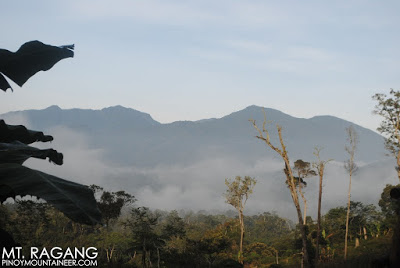 The Piapayungan Range as viewed from the trailhead
On April 4, 2013, 1205H, I together with Reynaldo Nalda, Lance Dy, reached the summit of Mt. Ragang together with our esteemed local guides. It was a very challenging trek, meriting a Difficulty 9/9 classification, and the logistics and security concerns involved a lot of effort, patience, and faith.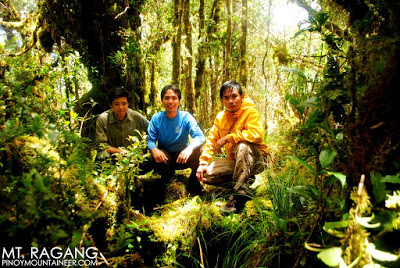 At the summit of Mt. Ragang
Mt. Ragang, also known as the Blue Mountain, is one of several high peaks of the Piapayungan Range, and many of these peaks have unverified altitudes. It will take further explorations of the range to confirm the relative elevations of these peaks, but I am convinced that what we reached is one of two highest peaks in the range, the other being Mt. Piapayungan, which has an aerial distance of 3.7 kms from the peak of Mt. Ragang.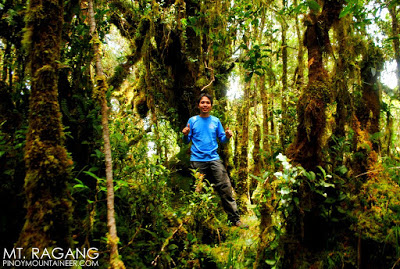 At the summit of Mt. Ragang
The exploration climb lasted from April 1-5, 2013 and it took us 20 hours of hiking to reach the summit, and 17 hours to descend. The trail is highly overgrown and full of rattan and lipa, owing to illegal logging in the mountain range during the 1990s. Beyond 2000 MASL, however, a beautiful mossy forest emerges, and even the peak is covered by a mossy forest.
In one of the river campsites
The banks of a beautiful river in a valley where wild deer live served as our campsite before assaulting the summit. Where mossy forests do not obscure the view, you can see the vast Lake Lanao, along with the towns of Maguindanao, Lanao del Sur, and Cotabato, the three provinces on whose borders the mountain range lies.
At the Binaw Valley or "Valley of Wild Deer"
I thank our Christian and Muslim brothers and sisters, as well as my companions in the trek, for making this hike possible. I see promise in the Piapayungan Range in terms of future explorations, and I will do my best to share information about this hike in the future, in coordination with local officials.