Hiking matters #415: The mountains of Lobo, Batangas, Part I: Mt. Tibig, easy and refreshing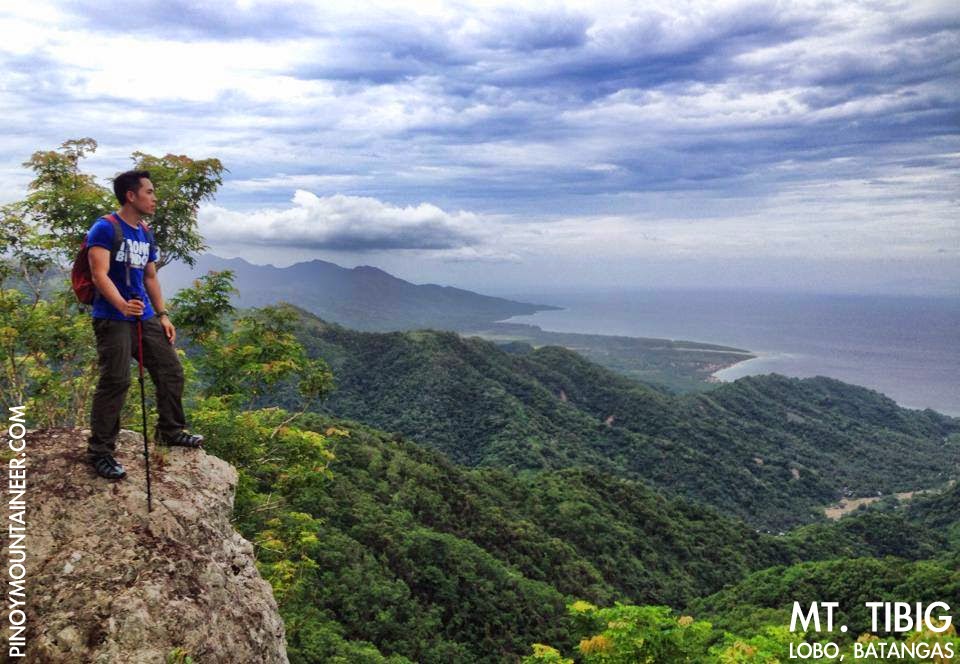 At one of the summit viewpoints of Mt. Tibig, overlooking Lobo beach
I spent the past two Saturdays exploring two mountains in Lobo, Batangas, which is turning out to be a very promising hiking destination, with a (surprisingly) vast mountain range with several peaks, some of which have yet to be documented. Traveling to Lobo is a logistical challenge, requiring a minimum of four hours even with private transport from Manila – but it is a worthy endeavour, especially for those looking for something new.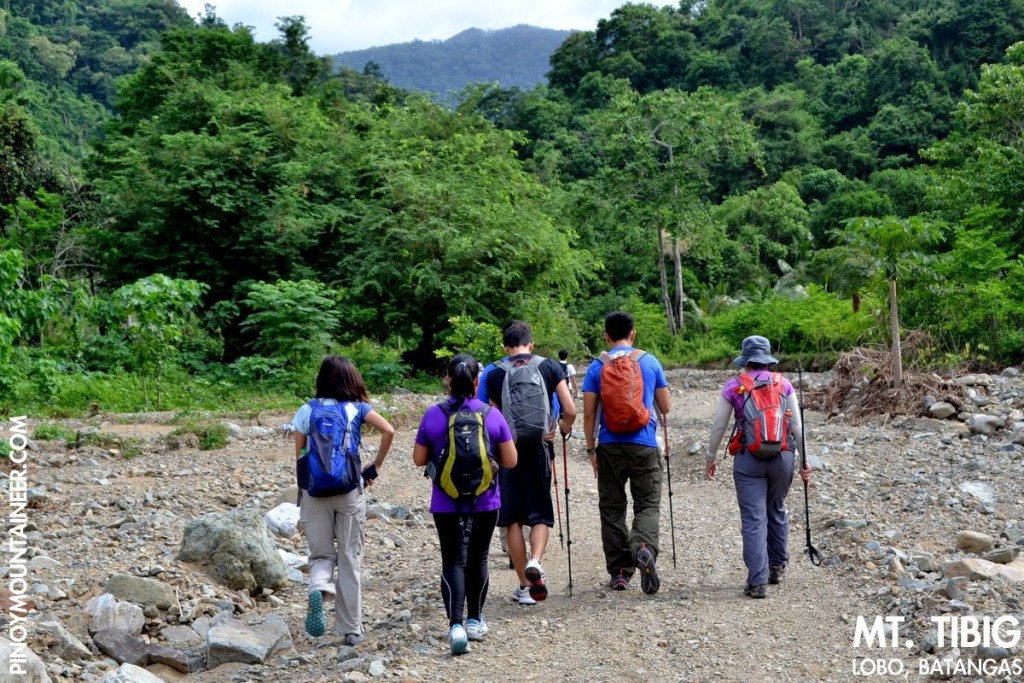 The first mountain I visited was Mt. Tibig, which is actually a minor peak that flanks Mt. Banoi. Just a few weeks ago, my curiosity about this mountain got piqued by the efforts of mountaineer Ramon Gayas who wrote a comprehensive itinerary for Mt. Tibig (see this link).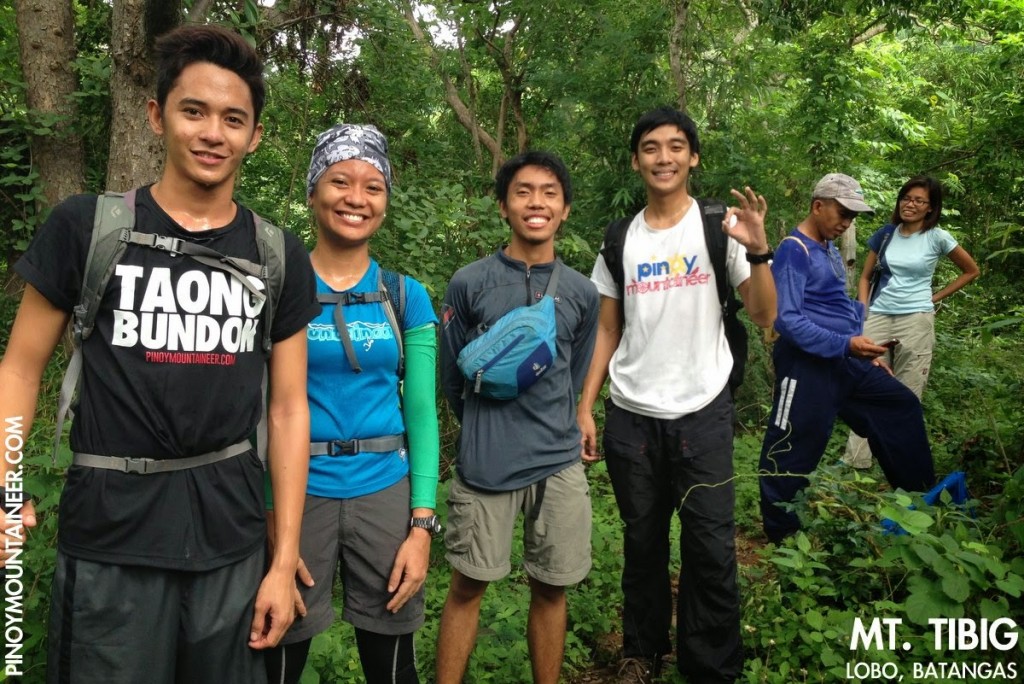 The trip is a bit long for a dayhike: it takes a minimum of 3.5 hours to get there by private transport from Manila. We registered at the municipal police station at Lobo, Batangas, and were met there by our guide Kuya Gabino (09264916824; P500). Then we proceeded to the trailhead at Hulong Banalo, some 30 minutes away from the poblacion.
After walking through the final section of a rough road, the trail enters a woodland, with the typical mix of fruit trees, coconuts – as well as the occasional cow dung inevitable in mountainous communities. The trail was surprisingly well established, and before long, Lobo beach and the Verde island passage came into view, and refreshing winds enabled by the mountain's proximity to the coast.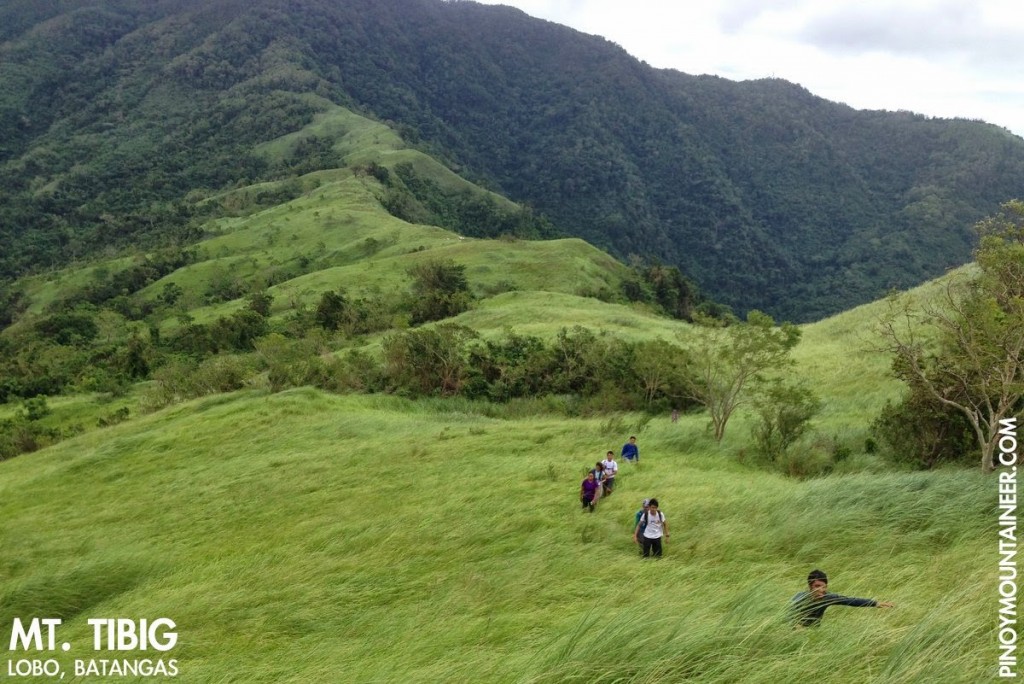 Eventually, reached a hut which counts as a rest stop and halfway point reminiscent of Mang Pirying's hut in Manabu Peak. After an hour – or even less – of going through woodland, we reached the grassland, and here one can see the higher reaches of Mt. Tibig opening up to the sea, connected like a saddle to the easterly Mt. Banoi. I am convinced that a Mt. Tibig to Mt. Banoi traverse is very possible, and should make things even more exciting!
Verde Island with majestic Mt. Halcon behind it, left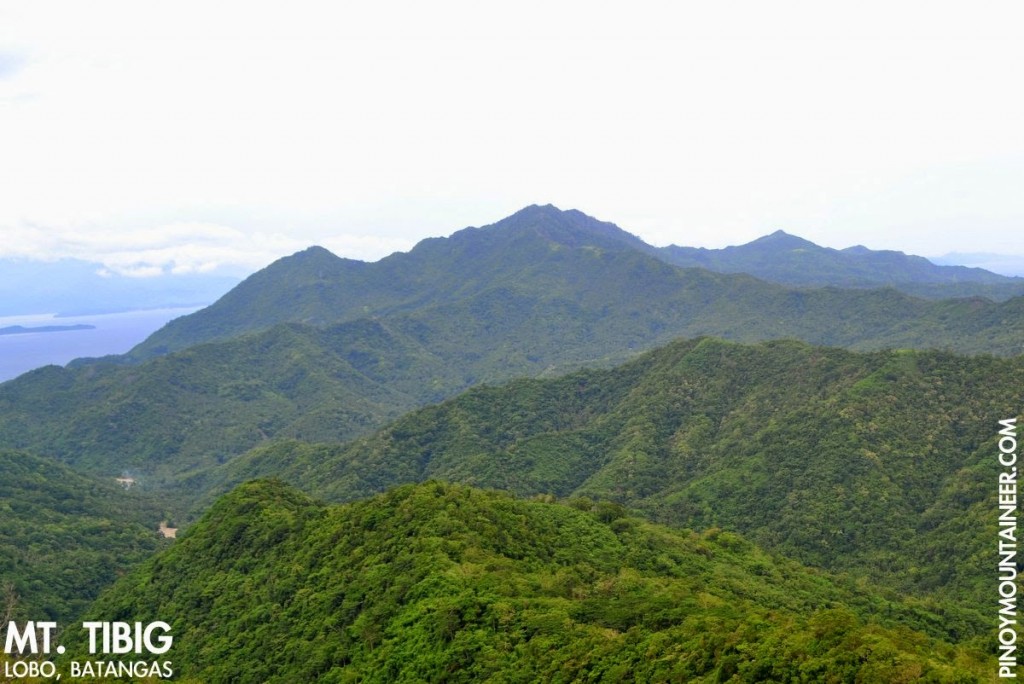 Mts. Pulot Ibabaw and Pinamucan as viewed from Mt. Tibig
As one comes through the grassland, more beautiful views emerge: Verde Island, like a slug, lies on the passage that bears its name, and behind it stands majestic Mt. Halcon, its uppermost reaches covered with clouds, and to its west the other mountains of Mindoro, including the distinctively dome-shaped Mt. Malasimbo.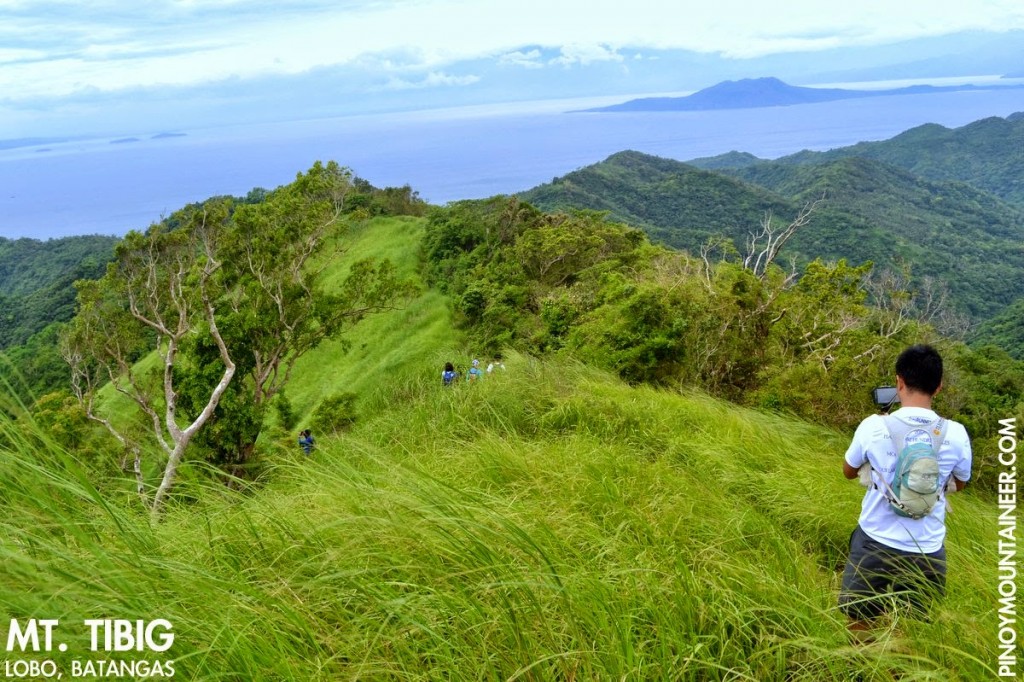 With plenty of time to spare, we enjoyed the views of Mt. Tibig, before doing the 45-minute descent back to the jumpoff. The long travel time notwithstanding, we were in Manila by 1700H. Though I regretted not attempting to explore Mt. Pinamucan or other nearby peaks, we felt that the day was rewarding enough, just with Tibig alone. A charming and easy hike, Mt. Tibig is a highly recommended destination in Lobo, Batangas — and in our case, one that will be followed by another, more challenging one, the following week. Continued in Hiking matters #416.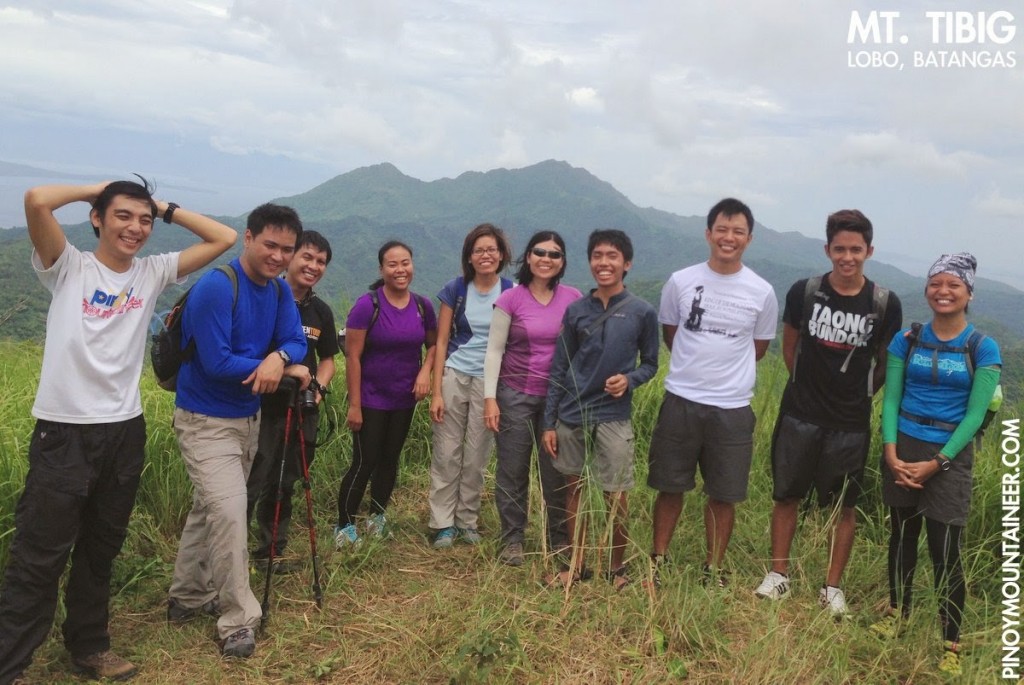 My hiking companions (L-R): Elijah dela Calzada, Vinci Berris, Ryan Tuiza,
Christine Fernandez, Arisse Tumandao, Cynthia Sy, Ivan Cultura,
Daryl Comagon, Danmark Inductivo, Jenny Aggangan
THE MOUNTAINS OF LOBO, BATANGAS
Hiking matters #415: Mt. Tibig
Hiking matters #416: Mt. Naguiling